HQRP 20A Solar Panel Battery Regulator
In a world where going green has taken on a whole new meaning,
solar-powered battery regulators
, also known as solar charge controllers, take on new importance as they help save energy as well as the planet. In general, battery and voltage regulators keep batteries from overcharging and burning out. A solar-powered regulator uses natural energy from the sun going into solar panels to keep voltage on most standard batteries contained while charging, which means the battery reaches full charging potential and nothing more. Shoppers can find the top solar-powered battery regulators locally or on eBay, and learning which types of batteries they work with, and how they perform, takes part of the guesswork out of shopping.
| | |
| --- | --- |
| 1 | AGPtek 30A Solar Charge Regulator |
This regulator works with both 12 V and 24 V batteries powered by a solar panel. The AGPtek 30 A solar charge regulator works both automatically and manually. Owners have the ability to set the regulator to work on a timer, so it is not constantly using solar energy. A digital display provides accuracy so people always know what voltage their batteries charge to. The AGPtek 30A also detects when it is night and day, and, when set to work in the dark, it uses a built in 10-minute delay to ensure it is truly dark. The constant power of this solar charge regulator is 30 amps.
---
| | |
| --- | --- |
| 2 | Brunton Solar Controller |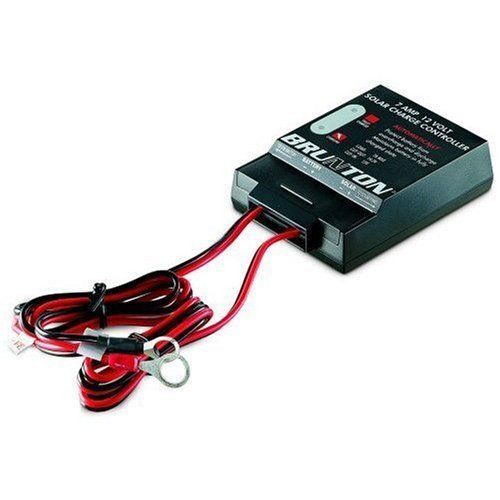 The Brunton solar controller works with standard 12 V batteries to keep them from overcharging. It helps keep the batteries fully charged via solar energy without the dangers of overflowing acids that can corrode and destroy it. This device connects to solar panels via a series of red and black cables and works manually. The Brunton solar controller works continuously through day and night to ensure batteries always stay at the correct voltage and do not burn out frequently.
---
| | |
| --- | --- |
| 3 | HQRP 20A Solar Panel Battery Regulator |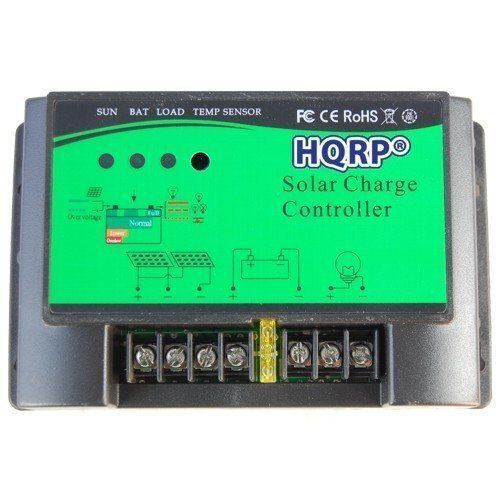 This solar battery regulator offers the abilities of two devices in one, as it also comes with a UV radiation tester to help ensure solar power reaches panels at healthy levels. This regulator works with 12 V and 24-volt batteries and features a digital reader for precise accuracy so owners always know what voltage their batteries charge to. The HQRP 20A solar panel battery regulator works automatically with no need for owners to turn it on and off. This helps keep batteries regulated continuously to avoid burnout and prevent owners from needing to replace solar-powered batteries frequently. The constant power of this regulator sits at 20 amps.
---
| | |
| --- | --- |
| 4 | Sunforce 60032 30A Digital Charge Controller |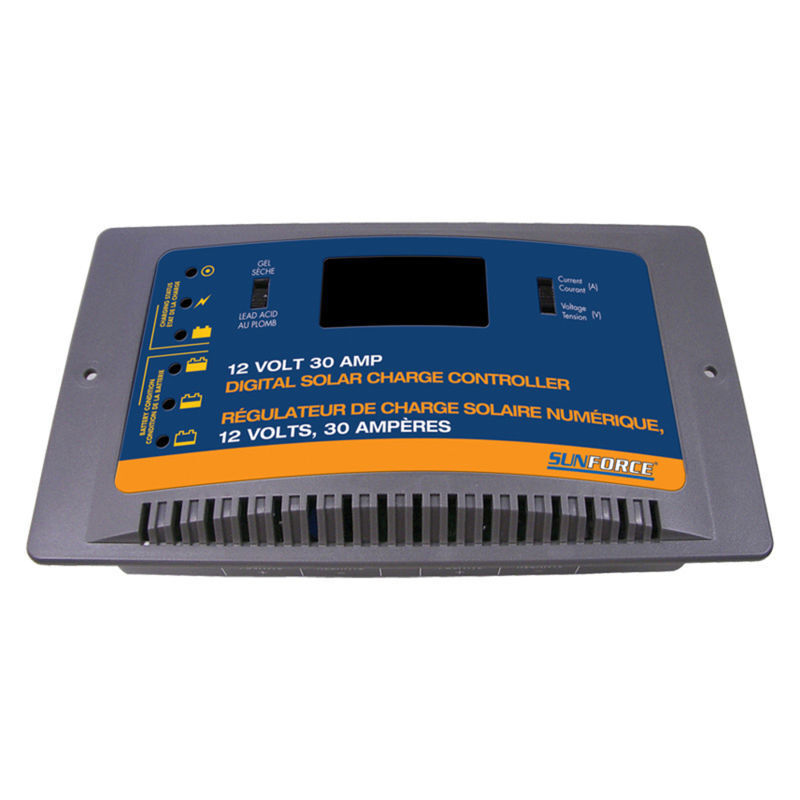 The Sunforce 60032 30A digital charge controller works with 12 volt solar-powered batteries and works with a constant power of 30 amps. It also handles up to 450 watts of solar power, making it a powerful regulator that prevents batteries from overcharging and becoming useless. An LED digital indicator displays the charging current going into the solar batteries it regulates, so owners always know the state of the batteries' charge. It also works automatically.
---
| | |
| --- | --- |
| 5 | Xantrex C60 Charge Controller |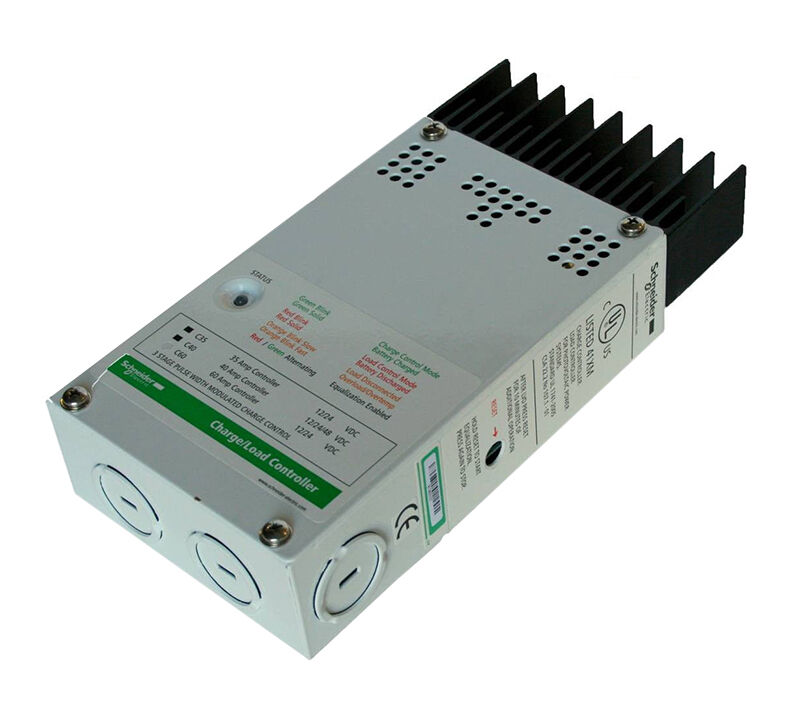 This battery charge regulator easily connects to solar panels to ensure solar-powered batteries do not overcharge. The Xantrex C60 charge controller works with a constant power of 60 amps and is compatible with 12 V or 24 V batteries. Owners can adjust the settings on this regulator depending on the power of the battery. Electronic protection comes with this charge controller to make sure it does not short circuit while in use, which can destroy a solar panel. The protection also helps maintain the regulator's temperature so it does not overheat from the natural rays of the sun. A ventilated enclosure keeps the regulator from overheating. The enclosure comes made from powder-coated steel for added durability. An LED front panel screen makes this regulator easy to read so owners know how charged their solar-powered batteries are at all times.
---
How to Buy Solar-Powered Battery Regulators on eBay
When shopping for solar-powered battery regulators on eBay, use the Search bar found on any eBay page. Just type what you need into the Search bar and watch the results populate. To refine your search, specify brand, voltage, and amp capacity to streamline the buying process. Look for trusted eBay sellers with experience to shop with confidence. If you have questions about the regulator not answered in the listing, never hesitate to contact the seller for more information. eBay Shops are another way to buy solar-powered battery regulators on eBay. Stores feature similar merchandise, so you can buy
solar panels
, batteries, and controllers from one store and possibly receive a shipping discount. For your solar panel needs, trust eBay where at-home shopping is easy.