Advancements in technology have greatly changed the way people stay in touch with the world around them. Electronic devices like mobile phones, laptops, and
tablets
help people stay connected even while on the go. Music is now also more portable with the arrival of MP3 players and other external plug-and-play media devices. As handy as these gadgets are, they only stay charged for so long. If multiple devices are necessary while travelling, keeping them all charged is difficult. Car chargers help with this need, especially ones with split sockets which charge multiple devices. Being able to compare various models prior to buying one helps people make the purchasing process easier.
| | |
| --- | --- |
| 1 | Griffin PowerJolt Dual Micro |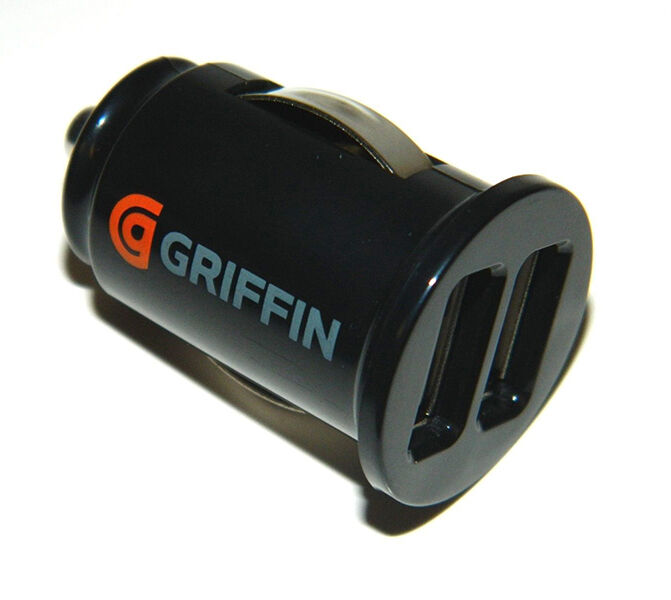 People who have the Griffin PowerJolt Dual Micro charger often use it for charging electronic devices like their iPhones, iPods, or iPads when they are on the go. This dual USB port car charger restores the life of up to two electronic devices at the same time via the vehicle's 12-volt cigarette lighter plug or other similar device. This model has a feature known as SmartFuse, which means users do not need to replace fuses on this device. The new Griffin PowerJolt Dual Micro USB port car charger in the box comes with both a car adapter and a 30-pin cable, has a very small form factor, and offers each USB port 5 watts of power at one at 1 amp each. Although this car charger does support popular electronic devices like the iPad, iPad 2, and iPhone 4S requiring a 30-pin cable, users should know that not all electronic devices that run on the iOS platform charge with this model.
---
| | |
| --- | --- |
| 2 | Incase Dual Car Charger |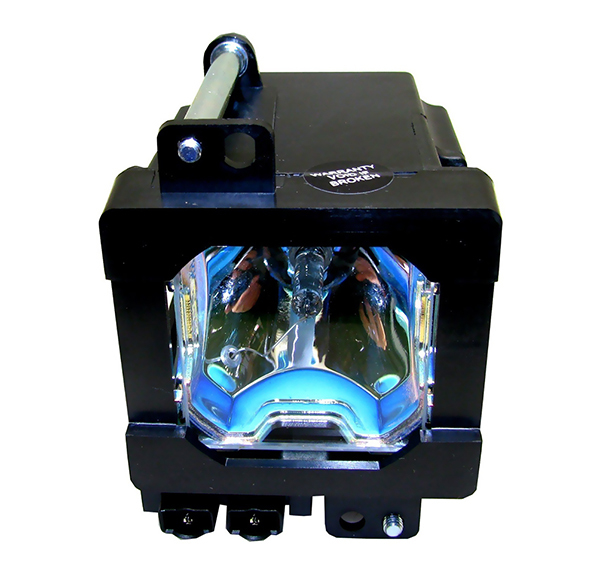 Incase car chargers come in a variety of styles to choose from. Certified by Apple Inc., the Incase dual car charger is a popular style amongst people who own devices which operate on the iOS platform. It comes with one Lightning Apple dock connector cable that gives users the ability to charge two devices at once with a 2.1-amp charging capacity. People also use their own USB cables to charge their devices from standard cigarette lighter plugs inside their vehicles or other 12-volt power source. This Incase device supports the wide array of Apple products that include the iPhone 4 model or higher, first generation iPad or higher, plus many Macbooks, just to name a few devices.
---
| | |
| --- | --- |
| 3 | Just Mobile Highway Pro Dual Charger |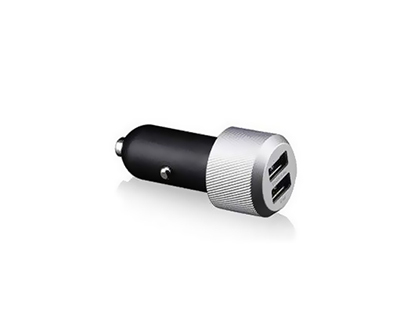 Just Mobile is another maker of car chargers whose name is synonymous with high-quality products like the Just Mobile Highway Pro split-socket car charger. Apple certified, the diamond-tread aluminium head emits a green LED light so people easily see that it is charging their devices. Designed to meet the needs of Apple product users, the Highway Pro dual charger includes a coiled charging cable which allows electronics to access a 2.1-amp primary port in addition to the 1.1-amp secondary port. Achieving full-speed charging capabilities is faster when only one device is charging at a time. The surge protection incorporates a fuse into the design to guard electronics from power surges.
---
| | |
| --- | --- |
| 4 | Belkin 2-Port Car Charger with Lightning Charge/Sync Cable |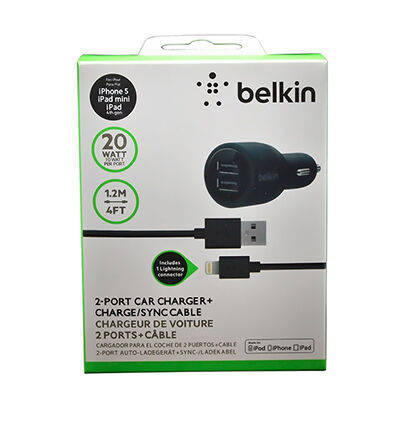 Well known for high-quality electronic equipment and accessories, Belkin brings to the market another powerhouse with the inception of the Belkin car charger with lightning charge/sync cable. This charger has two ports and a detachable lightning-to-USB cable. Both ports charge a device at full power with the 10-watt, 2.1-amp output. It plugs into any standard cigarette lighter socket. This Apple-certified device has the capability of charging the iPad mini, iPad with retina display, iPod Nano, iPod Touch, iPhone 5, as well as other similar devices.
---
| | |
| --- | --- |
| 5 | Monster iCarCharger 800 |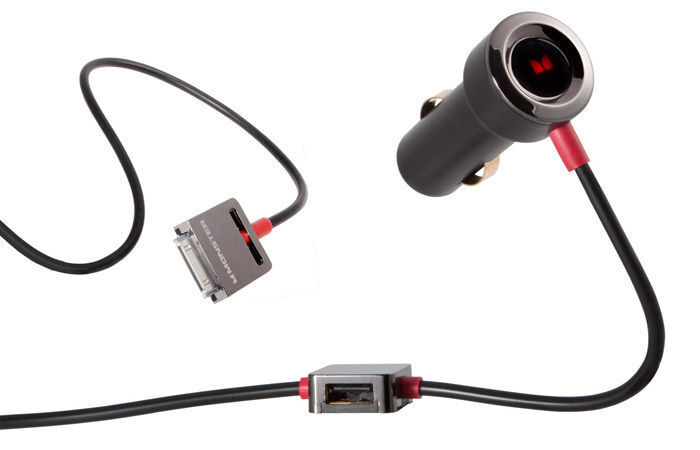 The Monster iCarCharger 800 is a split-socket car charger which fits into any standard 12-volt cigarette lighter socket. This charger for the car allows people to charge portable devices like the iPhone or iPod while also allowing for another USB device like a Bluetooth headset or mobile phone to charge at the same time. It includes LED light features which allow people to see the status of their charging efforts. This device is compatible with Apple products like the iPhone 3G, iPhone 3GS, and iPhone 4, as well as various models of iPods like the iPod Classic, Nano, Mini, and Touch versions.
---
How to Buy Split-Socket Chargers for the Car on eBay
Available in an array of different features, split-socket car chargers meet the needs of any user. The advantages of buying these chargers on eBay include being able to shop around the clock any day of the year. Many sellers offer free postage and payment, which makes purchasing items here more affordable. It is often a hassle keeping portable devices charged while travelling, especially when you do not have a charger which handles charging
Apple products
. Having multiple ports and the convenience of using a standard 12-volt car socket connection helps keep you in sync with what is going on around you, even on the go.