Owning an
iPod
or similar MP3 player puts peoples' favourite music in one convenient place. The iPod Touch comes with added value due to its ability to offer apps and other services similar to those of an iPhone. The essential iPod accessories come with the device most of the time, but many people find it helpful to have additional accessories around for travel or to replace lost items. That is where iPod starter kits come in. They offer nearly everything iPod owners need to enjoy their digital music, video, and game player all in one convenient package. Owners looking for a top iPod starter kit should consider their needs so they make a solid purchase whether they buy locally or on eBay.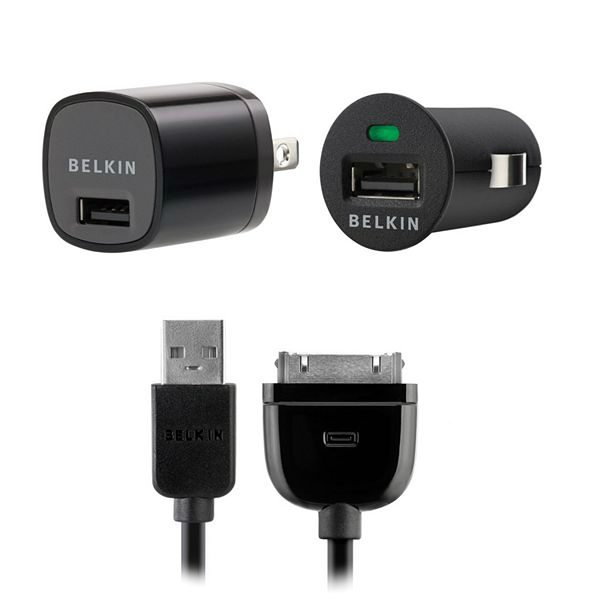 All of the essential iPod needs come in Belkin starter kits. Never fear leaving home when the device has no charge with a car charger that fits in a vehicle's cigarette lighter. If the only available charging outlet is a laptop, use the USB adapter in a Belkin kit to charge through a computer. A standard wall charger also comes included with most kits, as does a pair of earbuds with wires that roll into a container for easy storage. One model of Belkin iPod starter kit comes with an iPod speaker docking station that makes it easy to both charge the device and play music throughout the house.
---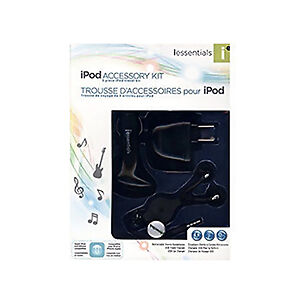 iEssentials iPod starter kits come with all the essential items iPod owners need. A handy pair of retractable earbuds comes included for listening enjoyment, while a jack splitter for the headset allows it to connect two sets of earbuds at the same time. These kits also include an extra wall charger for travel purposes with a USB connector for laptop charging and downloading iTunes music. A car charger comes in handy when owners leave home with no power left in the iPod, and a retractable USB adapter works in vehicles that come with USB ports.
---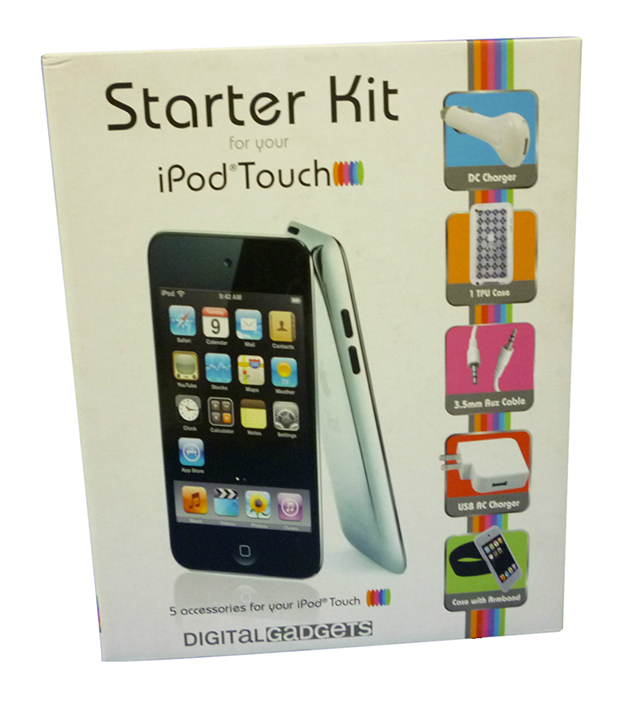 Digital Gadgets makes an iPod starter kit with accessories ideal for fitness workouts. In addition to a traditional iPod case, this kit comes with an iPod armband that makes it easy to listen to music during a run. A USB wall charger also comes with this kit, as does an auxiliary cable that plugs into laptops for charging purposes. A DC charger makes on-the-go time with an iPod easier as it charges while plugged into automobile cigarette lighters. Some Digital Gadgets kits also come with ear buds so owners can listen in comfort.
---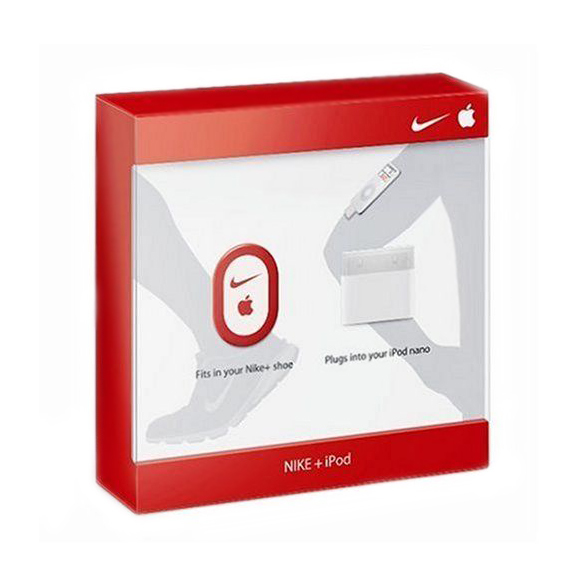 Nike makes an iPod kit made especially for sports action. Rather than coming with chargers, cases, and earbuds, this kit comes with a sensor that goes right under a sock when wearing a Nike training shoe.. The sensor connects to an application on an iPod Nano or iPod Touch to measure the runner's performance. The Nike+ Sports Kit measures distance, speed, time, and calories burned. The app also keeps a record of workouts so people can track their progress. The sensor comes with waterproof properties so owners can use it in different types of weather.
---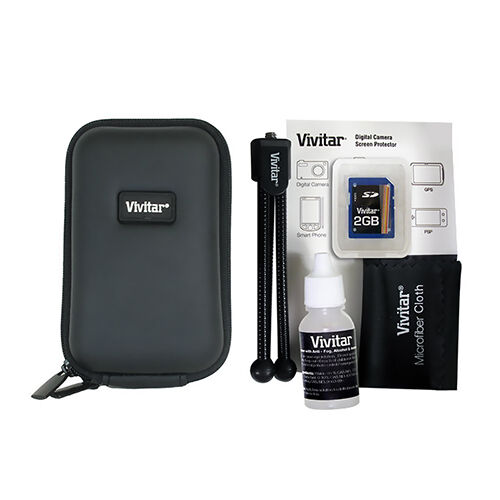 Vivitar makes an iPod starter kit with all the basics needed to keep this device working. A standard wall charger helps keep the device powered at home or when travelling. Comfortable, retractable earbuds deliver digital music with crisp stereo sound. A USB cable connects the iPod to a laptop for charging purposes, as well as to synchronise with iTunes accounts. A car charger also comes with this compact kit, allowing people to charge their devices while on the go to the office or on holiday. This starter kit also works with Apple's iPhone products.