While one of the main advantages of the tablet computer is its portability, this also leaves its touch screen prone to nicks and scratches. Adding a
tablet screen protector
is a simple way to prevent the this type of damage and also improve the user's experience through features like glare reduction, smudge-resistance, reduced eye strain, privacy coating, and a smooth tactile surface. There are several products available made from highly durable materials that withstand plenty of abuse with a minimum of graphic obstruction. Each protector has its particular strengths; therefore, consumers should check a product's specific features to find one that suits their particular needs.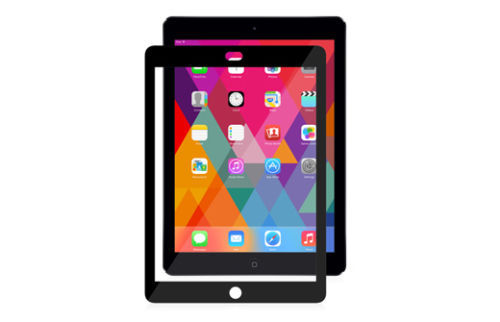 While most screen protectors are single-use, the reusable Moshi iVisor XT has the advantage of being easy to remove, clean, and reapply, thanks to a special polymer adhesive. Although it is twice as thick as the average screen protector, PC Advisor notes that there is no loss of sensitivity, and the protective layer is virtually invisible. Snug tablet cases may have a problem fitting over the the iVisor XT, but clip-on cases should be fine. The screen protector has a glossy finish, yet is fingerprint- and scratch-resistant. The iVisor XT is available for a number of different devices; buyers should note that they may need to specify a screen surround colour to match their device's bezel.
---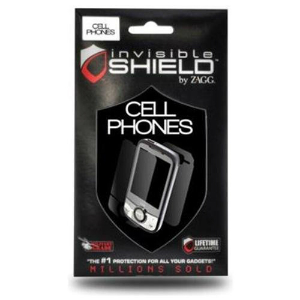 The material behind the ZAGG invisibleSHIELD is a proprietary urethane plastic, the same that protects U.S. Military helicopter blades from wear and tear. This film is extremely durable and scratch-resistant, thanks to self-healing properties, and yet thin enough for touch-screen use. The invisibleSHIELD is textured, so that it can be anti-glare without being matte. Consumers praise the product's robustness, but also report that the application process requires patience. Applying the invisibleSHIELD requires the use of an application liquid, and it takes up to 24 hours for the protector to cure to the device. While bubbles may be present upon application, they disappear within a few days.
---
| | |
| --- | --- |
| 3 | ArmorSuit MilitaryShield |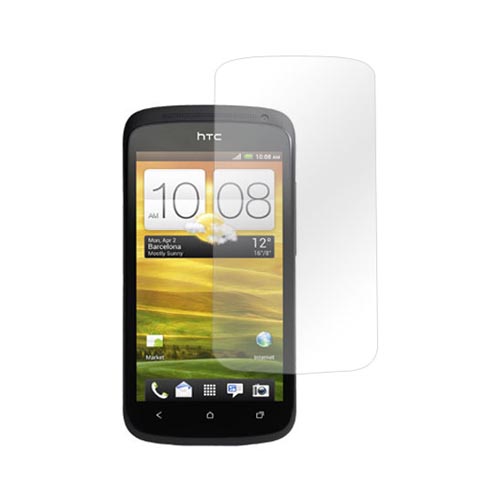 ArmorSuit MilitaryShield also features a military-grade material that combines superior self-healing capacity, yellowing-resistance, and durability. In spite of its toughness, the clear film feels like glass to the touch. However, this means that it is less anti-glare and smudge-resistant than the invisibleSHIELD. Like the invisibleSHIELD, the MilitaryShield requires 12-24 hours to cure, during which time the tablet needs to be powered off. However, reviewers have reported that installation is easier with the MilitaryShield, which may prove an advantage with some users.
---
| | |
| --- | --- |
| 4 | Martin Fields Overlay Plus |
The Overlay Plus Screen Protector from Martin Fields combines a number of unique features that make it among the top of the line in screen protection. Like the iVisor, this protector is reusable, meaning it is easy to remove, clean, and reapply as necessary. The Overlay Plus' exceptional clarity does not interfere with a diplay's vivid colours and sharp definition, while the polarised coating reduces glare and eyestrain. Its papered texture is a perfect surface for accurate, non-slip stylus use. While the price may be higher than that of its competitors, superior durability, scratch-resistance, and quality set the Overlay Plus apart.
---
| | |
| --- | --- |
| 5 | Spigen SGP Ultra Optics Steinheil Series |
The Spigen SGP Ultra Optics Steinheil Series employs a microlens system that reduces glare and smudging without the obstruction of many matte screen protectors. As one expert reviewer notes, because the completely transparent film does not blur pixels, it is ideal for devices such as an iPad with Retina Display or other high-resolution tablets. In addition, it works well with a stylus, whereas textured matte protectors may interfere. The dry-adhesive film is easy to install. One issue with the Ultra Optics protector is that when the finger moves across the screen, there is a soft vinyl sound that some users may find distracting. Nevertheless, this is a favourite among experts for its superior optics.
---
Choosing a Tablet Screen Protector
Finding the right tablet screen protector depends on the consumer's needs. Clear protectors perform the basic function of keeping the screen itself scratch-free. They may come as a single unit or bundled in multi-packs. Multi-pack protectors tend to be thinner and less durable, requiring replacement after a certain time, while thicker films should last longer, and may be washable and reusable. Matte screen protectors add the advantage of glare reduction; however, they tend to distort the graphics, either through a rainbow effect or pixel obstruction. Privacy screen protectors reduce the screen's angle of viewing, although this comes at the cost of some graphic obstruction and makes it virtually impossible for more than one person to view content.
How to Buy a Tablet Screen Protector
eBay has a wide selection of tablet screen protectors. You can start shopping from any eBay webpage, simply by locating the search field and typing in keywords, such as " Moshi
iVisor
XT". Keep in mind that the screen protector needs to be specified to your particular tablet. Before purchasing, read the item description thoroughly. Check postage fees and verify the seller's feedback score, as well. A quality tablet screen protector keeps the tablet's delicate touch screen safe from scratches, reduces glare and smudging, and creates minimal obstruction of rich graphic displays. Buyers should weigh their preferences with a product's individual features to find the right screen protector for them.