The market for vintage amplifiers continues to grow, which is why a number of manufacturers now offer new amplifiers with vintage designs. Vintage amplifiers, or
vintage tube amplifiers
, tend to score better when it comes to the sound that they deliver. Besides, buyers do not have to spend a lot to invest in good vintage amplifiers. Visiting shops that sell
pro audio equipment
is one way to find vintage amplifiers, although buyers can find more options when shopping on eBay. In any case, buyers should know what to look for when buying a vintage amplifier and consider prices.
| | |
| --- | --- |
| 1 | Review the Product Thoroughly |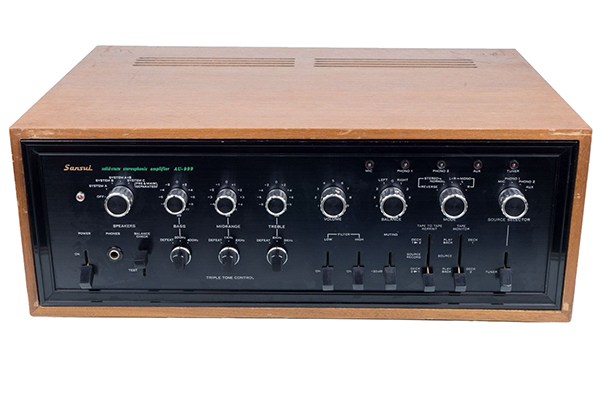 Vintage amplifiers can be as old as 50 years or more, which is why reviewing them is crucial. A buyer should start by examining the physicality of an amplifier, and if it appears dirty or neglected, he or she should clean it. It is important to pay attention to an amplifier's tubing. Buyers should also inspect knobs and switches. After the physical examination, buyers should see how the amplifier functions. The inspection can start by switching the power on and allowing the unit to warm up with the volume at minimum level. Looking for functioning pilot lights and glowing tubes follows. At this point, the speaker should emanate a slight hum. Any squeals, oscillations, or loud hums could be indicative of problems.
---
| | |
| --- | --- |
| 2 | Manipulate the Knobs and Switches |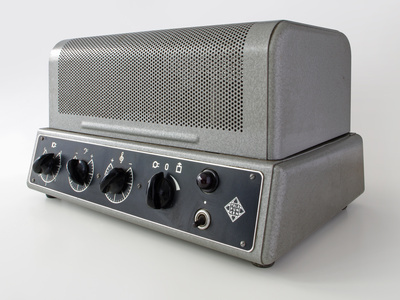 Not much can go wrong with vintage amplifiers given their simplicity in design, although certain parts, like knobs and switches, need periodical replacement. As a result, buyers looking for vintage amplifiers should manipulate all knobs and switches before buying because replacing these parts increases the overall price of the purchase. Most vintage amplifiers come with a number of switches, like power switches, standby switches, ground reverse switches, and speaker out switches. They also include knobs to control volume as well as tonal functions, like bass and treble.
---
| | |
| --- | --- |
| 3 | Learn About Internal Tubes |

When playing vintage amplifiers at medium or high volumes results in pinging or ringing sounds, it can indicate bad tubing. Buyers should check amplifier tubing, which requires tapping every tube with a pencil or pen while the amplifier is on. Buyers have to watch out for tubes that react excessively, since little sound coming from all tubes is natural. Faulty amplifier tubes are easy to replace and not difficult to find, however, faulty tubes should have a bearing when arriving at a price. When looking for internal amplifier tubes, finding the right type is important because different types of tubes produce sound differently. A 6L6 tube, for instance, delivers more clarity and roundness when compared to an EL34, whereas the EL34 offers tight highs and lows coupled with a suitable mid-range. Some other tube type options include EL84, 6V6, 6550, and KT88.
---
| | |
| --- | --- |
| 4 | Vintage Amplifier Power and Prongs |

When buying a vintage amplifier, buyers need to bear in mind that they come in different power alternatives. "Watts per channel" denotes the power of an amplifier. Buyers can find amplifiers that range between 15 to 100 watts. When it comes to home usage, an amplifier between 15 and 30 watts is often enough because tube amplifiers need some pushing before they sound their best. While limiting a 100-watt Marshall or Fender amp to low volumes may work very well, a 5-watt Marshall or Fender amp could work better at lower volumes given that its power tubes receive a push much earlier. Vintage amplifiers' cords also require attention because most have two-pronged power cords. Using three-pronged power cords helps, even if it requires changing an existing two-pronged cord because the former helps with grounding and preventing electrical shocks.
---
| | |
| --- | --- |
| 5 | Cost Considerations When Purchasing a Vintage Amplifier |
Those looking for quality vintage or old amplifiers should not mind spending a bit more because amplifiers play an important role in how instruments sound. This, however, does not imply that buyers are required to splurge. For instance, while buyers can find rare vintage amplifiers that cost more than 10,000 pounds, they can also find workable solutions for around 50 pounds.
---
How to Buy Vintage Amplifiers on eBay
When shopping on eBay, buyers can find a plethora of vintage tube amplifiers from which to choose. With many top-rated sellers on eBay dealing in vintage amplifiers, buyers can expect to find options manufactured by names like Marshall, Vox, Hiwatt, Fender, Orange, Ampeg, and Sound City. Buyers who want to save money can look for sellers who offer free delivery. By searching for local sellers, buyers can even sometimes pick up their purchases for free. To look for vintage amplifiers on eBay, buyers can use the search box found on every eBay page.