The weekend is a time for fun, leisure, and relaxation. Men leave their formal work pants in the closet for comfortable
trousers
that are as practical as they are fashionable. A variety of designer trousers exist for men to choose from on the weekends that offer them comfort and style no matter where they go. Good for luncheons, nights out at the cinema, or just a day at home with the family, men's trousers come in various materials and styles. Shoppers can find the top men's trousers locally or on
eBay
and knowing the available colours and materials can help men make the right purchasing choice for their needs.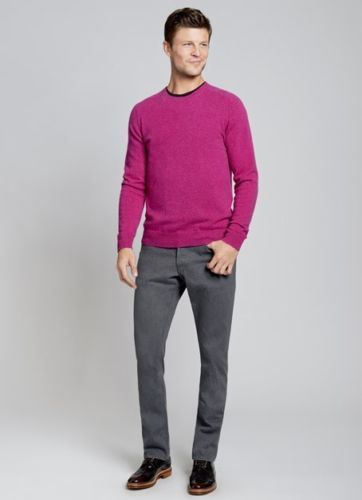 The New York-based Bonobos company makes shirts, shorts, work trousers, and weekend trousers for men. Made from 100 per cent wrinkle-free cotton, Bonobos weekend pants remove the hassle of ironing from a man's busy week. Bonobos Saturday Skyline blue-coloured pants have a straight leg and hook and bar closure for convenience. These pants wash and dry in home machines and feature the day of the week embroidered inside the waistband. The trouser features a mid-rise waist for added comfort. Sunday Merlot Bonobos trousers include the same features, except the trousers come in a burgundy red shade that suits its name.
---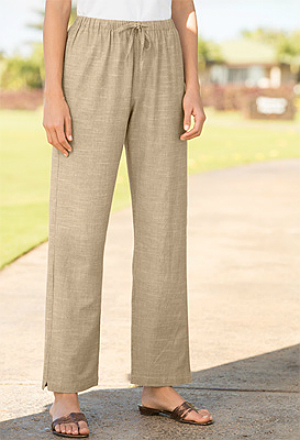 Comfortable Orvis Ultimate Khakis come pre-washed for comfort and offer a broken-in feeling from the first time a man puts them on. Made from 100 per cent cotton, these pants wash in the machine to save on dry cleaning costs. An interior button offers a smooth fit and hidden closure, while a cotton waistband does not cut into a man's skin. Orvis Ultra Ragg sweatpants work well for casual weekend days around the house. They come in shades of navy blue, chocolate, and grey and come with a soft cotton waistband with an external drawstring to adjust the fit. The pants feature side pockets for hand warmth and carrying items like keys and mobile phones.
---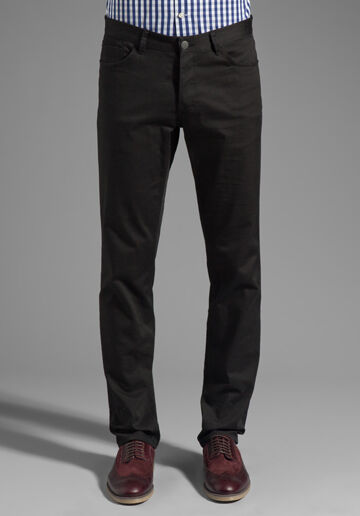 Topman black pants work for the trendy and fashionable man and double as both daytime and evening weekend wear. While the company bills them as dress trousers, they work well for weekend events like weddings, luncheons, and nights on the town. These skinny trousers close with just a zipper and jet black pockets that blend into the waist. Made from 65 per cent polyester and 35 per cent viscose, Topman skinny black pants are machine washable. Topman also makes a looser fit black trouser known as slim black pants. These pants feature 71 per cent polyester and 29 per cent viscose.
---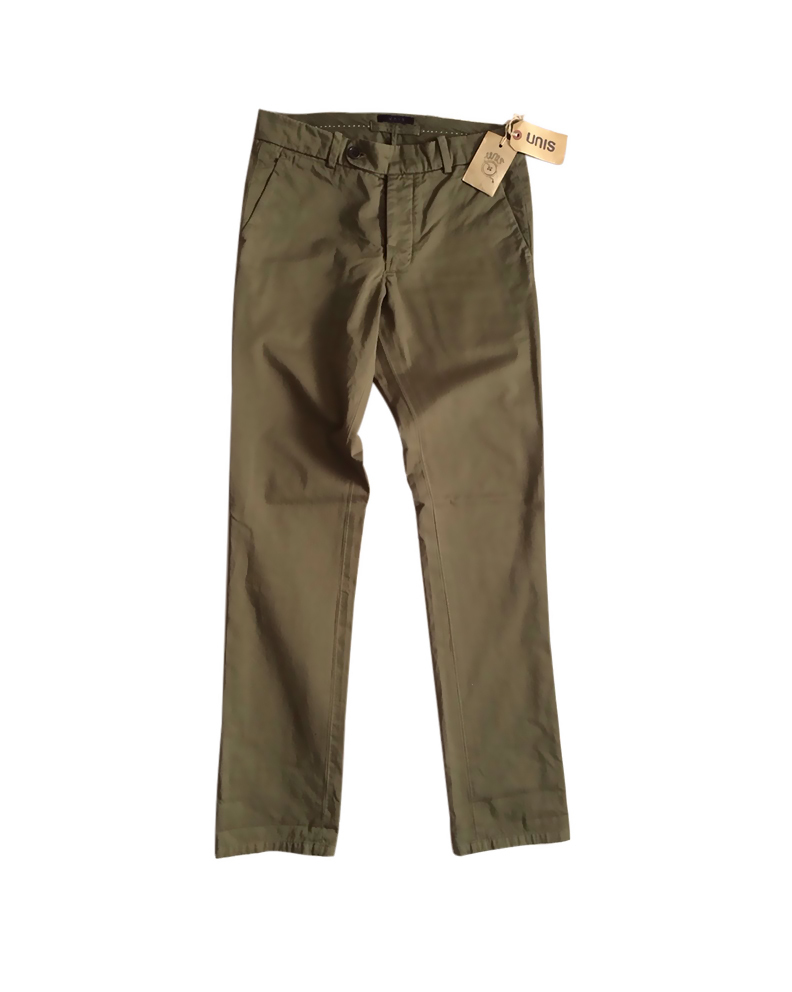 From designer Eunice Lee, the Unis Collection includes a variety of casual men's pants styles ideal for weekend wear, including chinos in shades of dark olive, light olive, plum, and granite. These chinos come in regular and skinny style. Made from 100 per cent cotton, these pants are machine washable and feature side slash pockets. Baggier khaki pants from Unis comes in shades of black, carbon, and navy. These pants feature a button fly, 100 per cent cotton material, and side slash pockets. Unis also makes men's denim pants in a variety of styles and shades ideal for day or night weekend wear.
---
| | |
| --- | --- |
| 5 | Jean Paul Gaultier Baggy Pants |
Baggy pants by Jean Paul Gaultier offer a trendy look that other weekend trousers do not. Men who want a hip-hop look turn to these pants with their low rise, baggy legs, and tighter fit around the ankle. These pants offer comfort that chinos, khakis, and skinny pants do not offer and usually feature an elastic waistband. Loose pants from this designer feature a baggy look. While Jean Paul Gaultier baggy pants are not appropriate for more formal weekend events, they work well at nightclubs and are popular with the younger set.
---
How to Buy Trousers for the Weekend on eBay
Shopping for weekend trousers is easy with the Search bar found on any eBay page. Just type the brand and size you need into the Search bar and watch the results generate. Look for trusted eBay sellers with high feedback ratings to shop with confidence every day. Browsing eBay Shops and Daily Deals can also help you find the right price on the right trousers. Once you have your trousers in hand, enjoy a new fashionable and functional part of your wardrobe. Make sure to hang them up to avoid wrinkling and wear them on your next weekend off while enjoying the break they bring from stiff and formal office attire.