USB conversion cables
change a variety of signals to formats compatible with USB devices and USB signals to those compatible with other digital, analogue, and electronic devices. Before shopping for USB conversion cables, users should establish which types of connections their devices feature and whether they also require
USB adapters
to convert signals before connecting devices to each other. They should also learn more about the top five USB conversion cables. Electronics and computer shops, as well as online marketplaces such as eBay sell a wide variety of USB conversion cables.
| | |
| --- | --- |
| 1 | USB 2.0 to SATA IDE Hard Drive Conversion Kit |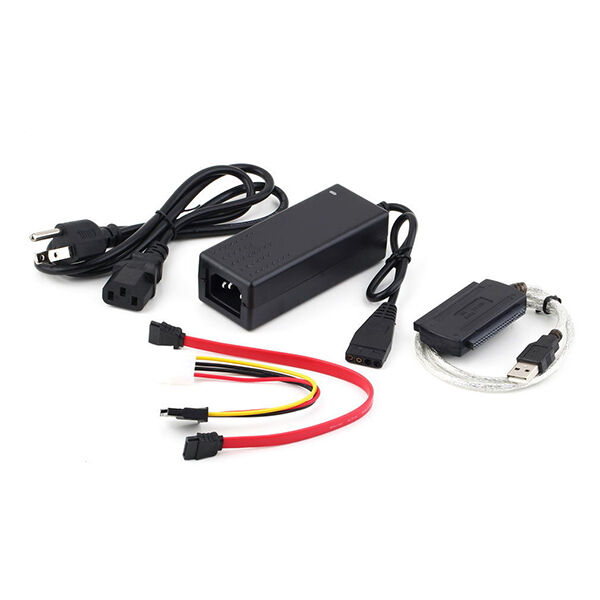 The ability to add and remove hard drives makes it easier to create backups or separate information on different drives on a computer system. However, adding hard drives can be tricky, especially if the system does not have enough space for additional internal drives. A USB 2.0 to SATA IDE hard drive conversion cable allows users to access SATA or IDE drives over a USB 2.0 connection. It also turns CD/DVD-ROMs into external USB devices. Buyers should check the compatibility of specific cables with their hardware before purchasing and look for plug and play kits that are easy to install.
---
| | |
| --- | --- |
| 2 | USB to MIDI Conversion Cable |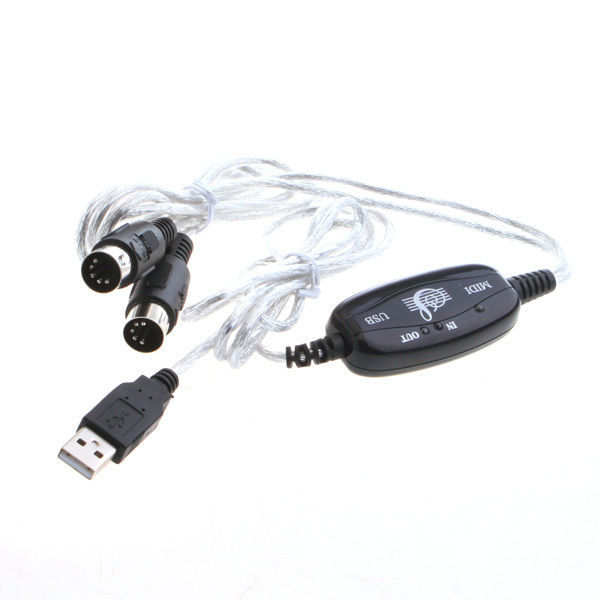 A USB to MIDI conversion cable allows a user to connect any MIDI instrument to a Mac or PC via USB. The cable features internal converters that change MIDI signals to digital signals and turn any device with MIDI output into a USB-MIDI controller. Buyers should look for cables that control MIDI-compliant software, are plug and play, and class-compliant with USB for Mac and PC. Longer cables make it easier to connect devices and computers that are difficult to move and installed far away from each other. Buyers should always check their systems' requirements before buying cables because specifications may vary between products.
---
| | |
| --- | --- |
| 3 | M1 to HD15 VGA USB A Adapter Cable |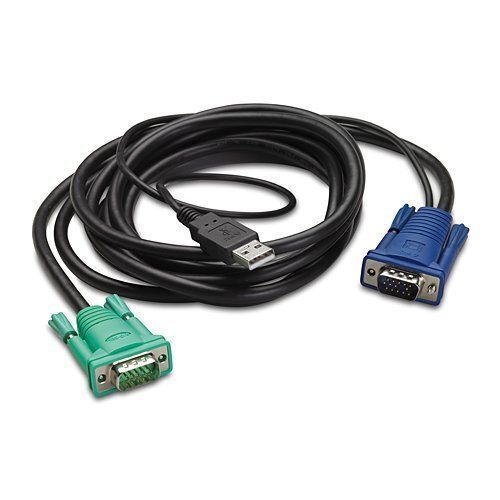 Projectors typically have universal M1 connectors that carry digital, analogue, and USB signals. The flexibility of this technology allows users to connect to VGA or DVI inputs. The USB A component allows users to connect to wireless devices. An M1 to HD15 VGA USB A adapter cable features an M1 connector at one end, and VGA and USB A connections at the other. Buyers should look for cables that are long enough to connect their projectors easily without over stretching or creating a trip hazard.
---
| | |
| --- | --- |
| 4 | Micro USB to HDMI MHL Adapter |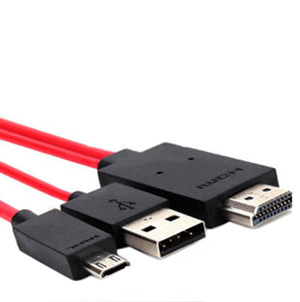 A micro USB to HDMI MHL adapter offers a convenient method for streaming content from a smartphone to a high-definition TV (HDTV). These adapters typically stream videos with 1080p content and digital audio using mobile high-definition link (MHL) technology. The integrated adapter sends audio and video signals through the micro USB connector, converting it to an HDMI signal compatible with HDTVs. The signal does not lose quality because it remains in digital format throughout the conversion process. Buyers should look for adapters that feature up to eight channels of audio for 7.1 surround sound. Mobile devices using these adapters should supply enough power from their internal batteries. Alternatively, users should consider adapters with a micro USB port for the battery charger.
---
| | |
| --- | --- |
| 5 | USB 2.0 Male to Female Converter Extension Cable |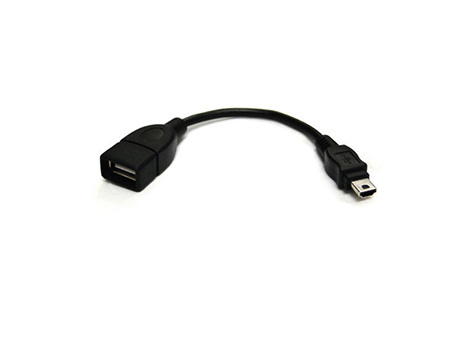 Devices with USB connectors, such as media players, digital cameras, and video cameras, rarely come with USB cables that are long enough to allow users to connect them easily to desktop computers and other non-portable devices. A USB 2.0 male to female converter extension cable extends the distance between a USB 2.0 device and a standard USB 2.0 port. It features a USB male connector at one end to plug into the computer and a USB female connector at the other end for the USB device. Buyers should look for cables that feature a foil and braid shield for reduced interference and twisted pair construction for reduced crosstalk and better data transfer.
---
Finding USB Conversion Cables on eBay
eBay sellers offer a wide selection of USB conversion cables. Use the search field, which you can access from any page, and then browse the listings. Simply type keywords, such as "3-metre USB extension cable", into the search field to see the available items. Narrow your results by choosing the most suitable category features. Before shopping for USB conversion cables, check which connectors are required for the devices that you want to link. Establish whether the conversion cable should contain an adapter to ensure that the output device can process the signal from the input device.