When cables for USB-enabled devices are not long enough or when there is a connection mismatch between some types of hardware, a USB coupling connector comes to the rescue. USB coupling connectors extend the length of existing cables or convert one type of plug format to another for smooth operation. General knowledge of USB coupling connectors is necessary to determine the suitable connector for a particular situation. USB coupling connectors are available in electronics stores, but many consumers acquire these connectors on the Internet on sites like eBay, which often features a larger selection of the associated variations for different needs.
| | |
| --- | --- |
| 1 | Nikkai Pure Connectivity USB 2.0 A Male to A Female |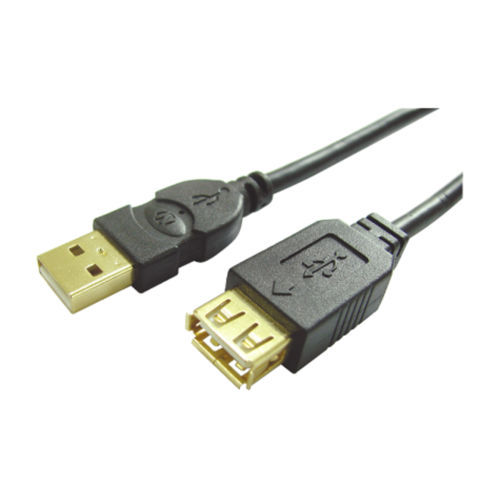 With the help of this particular Nikkai Pure Connectivity USB extension cable, users can connect male Type A cables into female Type A ports similar to the ports on PCs. The length of this cable is typically 5 metres, and it can be plugged into a USB hub, a computer, or any other similarly equipped device. Achieving data transfer rates of up to 480Mbps is possible. The cable works with USB 2.0, 1.0, and 1.1 devices. A moulded strain reliever protects the wires inside from damage caused by sharp bends. To avoid interference from nearby signals, this cable features braided metal shielding and foil inside the connector and cable. As many as four 5-metre cables can connect to extend the length up to 20 metres. Connections are gold plated.
---
| | |
| --- | --- |
| 2 | StarTech SuperSpeed USB 3.0 A Male to A Female |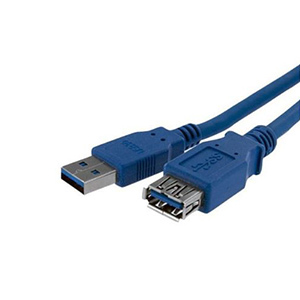 StarTech SuperSpeed USB 3.0 AA-male to A-female extension cables are compliant with USB 3.0 standards and allow data transfer rates of up to 4.8Gbps, almost ten times faster than USB 2.0. These extension cables are 1.89 metres long. Atmospheric corrosion, wear, and other factors often affect signal quality, but the cables maintain quality due to their shielded twisted pair (STP) construction. In backwards compatibility mode, they also work with USB 2.0 and earlier devices.
---
| | |
| --- | --- |
| 3 | Lindy USB 3.0 A Male to A Male Cable |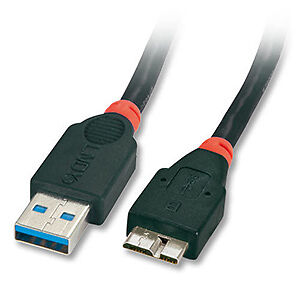 Lindy USB 3.0 A Male to A Male cables allow data transfer rates of up to 5Gbps by using the USB 3.0 SuperSpeed Bus standards. The cables come in many different lengths and are backwards compatible with USB 1.0, 1.1, and 2.0 devices. For larger data transfers between phones, digital cameras, and computers, these cables from Lindy work fast and efficiently. The cables are fully moulded with double shielded construction and feature two male Type A connectors.
---
| | |
| --- | --- |
| 4 | Cables to Go USB A Male to Micro USB Cable |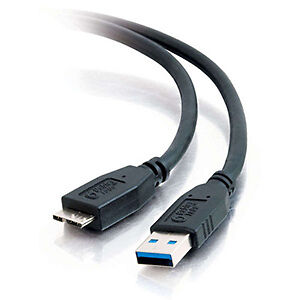 Cables to Go (C2G) USB A-male to Micro USB cables enable users to connect their small USB-enabled devices like cell phones to computer ports for quick charging and data transfers. The cables are typically 2 metres to 3 metres in length and work with a number of phones. One end of the cable features a Type A male connector that connects to computers, and the other end features a male Micro USB connector that connects to small devices. Buyers can choose USB 2.0-compatible or USB 3.0-compatible cables.
---
| | |
| --- | --- |
| 5 | StarTech Mini USB Female to Micro USB Male Adapter |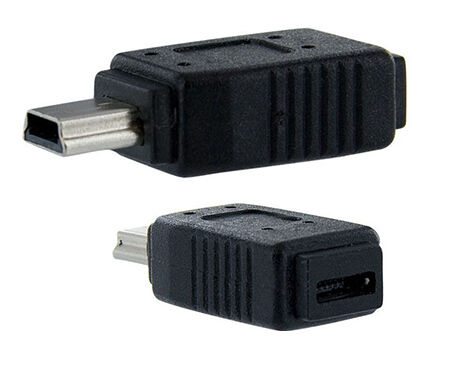 The StarTech Mini USB Female to Micro USB Male Adapter enables connections between two devices that were not originally meant to be connected. The need for such adapters occurs when an individual needs to connect devices with mismatched ports, such as when a connector needs to be converted from male to female or vice versa. This type of adapter also comes in handy when a consumer accidentally purchases improperly matched extension cables. The short cable length provides high portability.
---
All About Different USB Coupling Connectors
With the passing of time, more and more USB-enabled devices pop up in the international market, and the need for
USB coupling connectors
continues to rise in tandem with the new product additions. Buyers must keep in mind various factors when purchasing USB cables and adapters. Some of the most prominent considerations include USB versions, cable features, cable lengths, plug sizes, and plug genders. Buyers should thoroughly review cable-specific or adapter-specific details and information before making purchasing decisions.
How to Buy USB Coupling Connectors on eBay
USB coupling connectors of various types with numerous features are available on eBay. Use the search bar on any eBay page to begin the shopping process. Enter the specific name, model, and make if you know what you want or try some general keywords if you want to review the list of choices and prices. You can use the various filters to narrow the results. Preferably, look for items in your vicinity to save on delivery charges and time. You can simply enter your postcode as a filter to see nearby products first. The seller feedback and reviews provide insight into a seller's customer service history. Use it to your advantage.