With so many devices relying on it, the
USB extension cable
is among the most useful cables for digital gadgets. People not only use USB cables to transfer data, but also to charge and supply power to many electronic gadgets. Most of the time, users have a few USB cables at home for different purposes. Buyers looking to get a replacement cable for their old one, or a new high-performing cable for a specific function, can shop at local computer supply stores and online on eBay. To make an informed purchase, buyers should first know the kinds of USB extension cables available, and their functions.
| | |
| --- | --- |
| 1 | USB A 2.0 Female to DC Female Power Supply Extension Cable |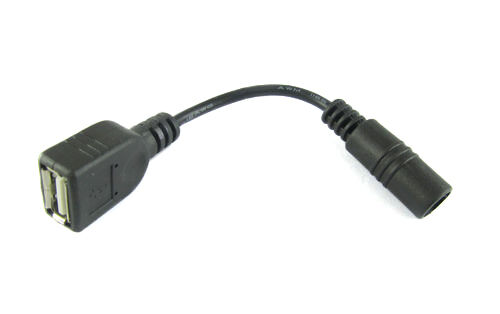 Although most devices have their own chargers and power adapters, there are times when users need to have extra adapters or cables. A USB A 2.0 female to DC female power supply extension cable can be helpful for charging laptops, mobile phones, and iPods. The female USB 2.0 A connector on the cable attaches to any other USB cable, while the DC power supply connector attaches to various power adapters. For travellers who frequently use non-compatible adapters to charge their devices, this extension cable is very useful.
---
| | |
| --- | --- |
| 2 | Male to Male USB 3.0 Extension Cable |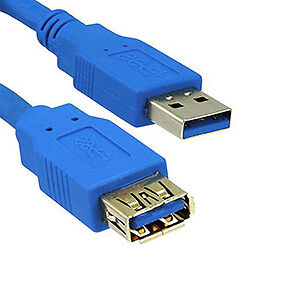 Almost all digital devices, from computers to USB hubs, have USB ports. However, they do not necessarily come with their own USB cables. In addition, many devices support USB 3.0 technology, which is faster than its predecessor, USB 2.0. Users who have USB 3.0 compatible devices but cannot connect them to each other should get a male to male USB 3.0 extension cable.. This cable enables users to transfer data quickly between desktops and laptops, external hard disk drives, USB hubs, and other computers. Desirable features are double shielded insulation and long length.
---
| | |
| --- | --- |
| 3 | Super Slim Flat Extension USB 3.0 Cable |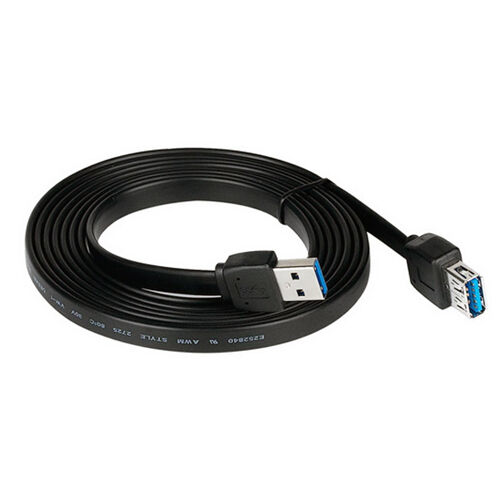 The super slim flat extension USB 3.0 cable is great for users who hate having tangled wires in their laptop bags. This USB 3.0 cable also offers exceptionally fast data transfer speeds, and is compatible with many modern digital products. The slim and flat profile of this cable also makes it visually attractive and great for coupling with a slim MacBook Air or with other stylish gadgets. Compared with regular USB cables, which come in black or white, there are many colourful super slim flat extension cables.
---
| | |
| --- | --- |
| 4 | IOGEAR USB 2.0 Active Extension Booster Cable |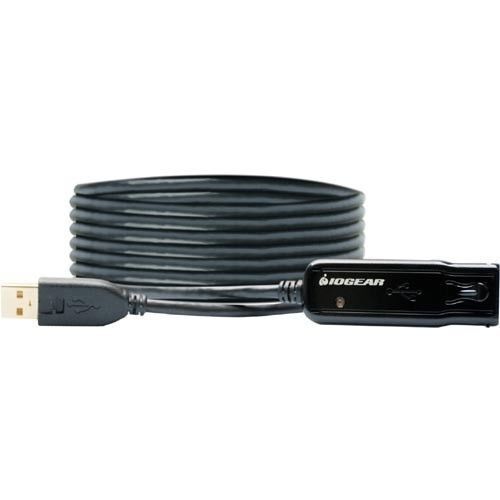 The IOGEAR's USB 2.0 Active Extension Booster Cable uses active electronics to amplify the USB signal in a cable to beyond the typical range of five metres. This extension cable has male and female USB A connectors, and is very easy to use. Suitable for connecting distant peripheral devices in the office such as printers, this cable perfectly preserves any data sent through it. Users can also choose to daisy-chain up to three IOGEAR USB 2.0 Extension Booster cables for a total length of maximum 35 metres.
---
| | |
| --- | --- |
| 5 | USB 2.0 Phone Cable Extensions |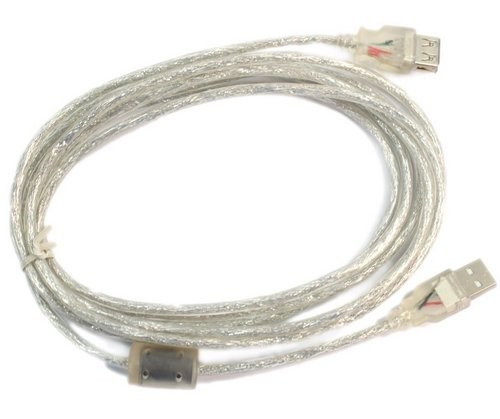 Modern smartphones are technological marvels as they allow people to call each other, access almost all the information on the Internet, and yet hold the devices in the palm of the hand. However, smartphones still depend on wires for charging, and sometimes for data transfer too. Therefore, USB 2.0 Phone Cable Extensions are essential for all smartphone owners. Since most smartphones have a micro USB 2.0 port, USB phone cables typically have a full-sized and micro USB connector. However, universal USB 2.0 phone cables come with various connectors, such as the Apple Lightning adapter. For buyers who have a few mobile devices with different connection ports, the universal USB phone cable is a great space-saver.
---
How to Buy a USB Extension Cable
Without leaving your home or office, you can easily purchase the USB extension cable you need by visiting eBay. Just use eBay's search feature and then choose from the many products available. You can specify the brand, type, and length of the USB cable to find the right item. Before choosing a cable, read all the details the seller provided on the product listings page. With so many USB extension cables available, you may find it tough to choose the right one. However, if you know what you need out of your cable, you can purchase the right product in just a few minutes.