Universal charging cables
make life with electronics much simpler. The convenient cables offer various sized USB chargers to fit everything from
eReaders
to mobile phones. Consumers avoid searching the house for four different chargers and power everything with one universal cable instead. Universal charging cables are affordable enough to purchase several, and there are versions for laptop charging, portable car charging, and cell phone charging of various designs including iOS and Android devices. Consumers become frustrated when the one cable needed becomes lost, tangled, or otherwise stops working, and a universal cable eliminates the search. While there are many brands of universal cables available, consumers should base their purchase on their budget as well as device compatibility.
| | |
| --- | --- |
| 1 | Targus Car Charger for Laptop and USB Tablet |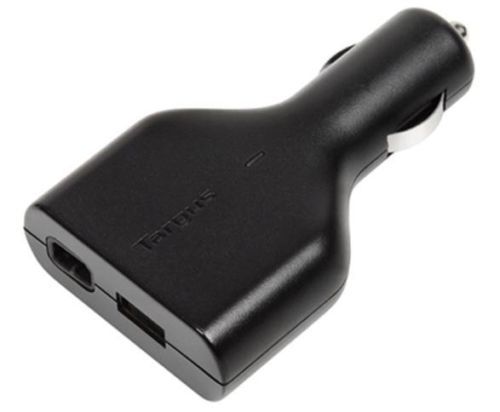 Meant for various laptop and notebook computers as well as smartphones, the Targus car charger includes an AC adapter as well as a car adapter and power cord. The adapter makes charging computers on the go possible, and consumers enjoy the safety of an inbuilt surge protector and a speedy charging port that equals regular charging speeds. The Targus charger works with many other brands and devices, and includes seven tips for added compatibility. This universal charger also powers iPads, cellular phones, and tablets. Smaller than other universal chargers, the Targus car charger offers short-circuit protection and does not crash when current exceeds.
---
| | |
| --- | --- |
| 2 | Daffodil USB Charging Cable |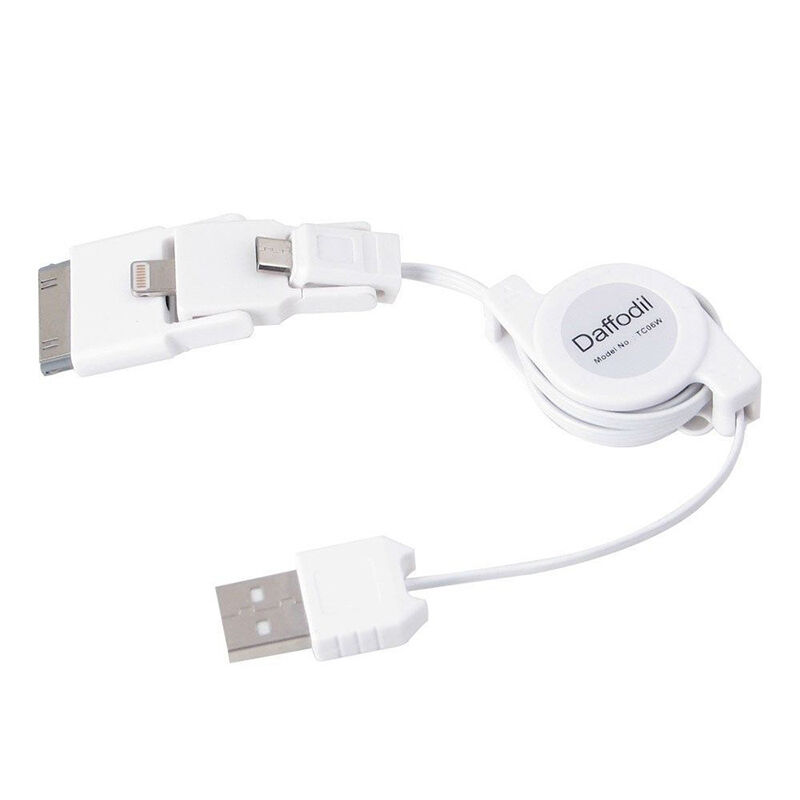 Portable, retractable, and compact, the Daffodil USB charging cable is the best option for Apple device users. The TCO6W model includes connecting cables for every Apple item, including the iPhone, iPod, and iPad. The Apple Lightning connector is included, which replaces the Sync connector for Apple devices and charges the iPhone 5 smartphone. The Daffodil USB charging cable also powers Android devices as well as Blackberry and Windows models. This handy charging cable is affordable, pocket sized, and retracts to avoid tangled cables. The cord retracts when the charger is not in use, making it the perfect travel charger or desk USB cable.
---
| | |
| --- | --- |
| 3 | Trixes Universal Charger |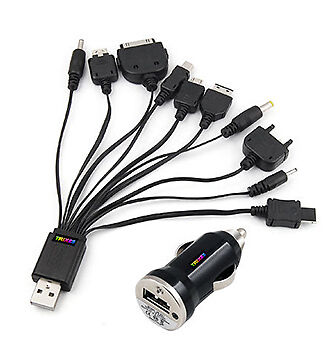 The only charger necessary when travelling, the Trixes universal charger offers ten cables for multiple-device charging, and connects to a vehicle's lighter for simple charging on the go. Multiple chargers power all brands of mobile phones, including Apple, LG, and Motorola, as well as laptop computers, tablets, and other electronic devices with a USB port. The affordable universal charger also works from a home computer to charge a variety of devices from any laptop, notebook, or desktop PC.
---
| | |
| --- | --- |
| 4 | Belkin Universal USB Charger |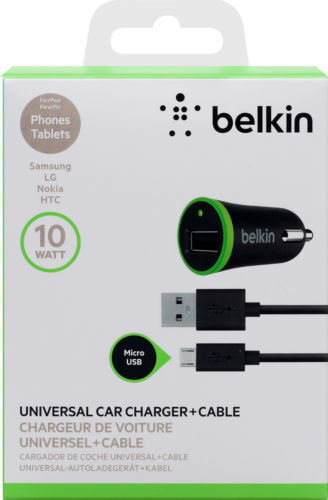 Premium electronics brand Belkin brings consumers affordable power in a convenient universal charger. The Belkin Universal USB charger is unique because it plugs into the wall, so consumers do not need a computer to power the charger. The Belkin charger also includes a pin for U.S. charging, for consumers who travel out of country. The Belkin Universal USB charger is compatible with many devices, including the iPod and iPhone, and there are adapters for computers instead of wall charging. as well as car adapters for charging from a vehicle. This universal charger powers up many brands of devices without using a USB port to connect to, which is convenient for travelling or for consumers who need to charge without the aid of a computer.
---
| | |
| --- | --- |
| 5 | Griffin Universal Charge/Play Kit |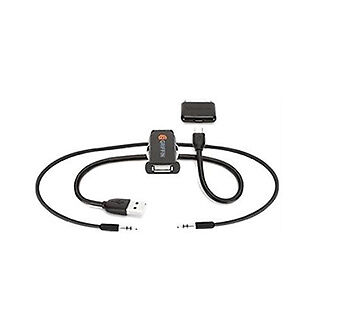 Simple and affordable, the Griffin universal charge/play kit offers consumers easy charging for multiple devices from their homes or cars. Buyers charge iPods, iPads, iPhones, as well as many other devices such as tablets. The Griffin charger also works as a player and connects an MP3 player to the AUX port on any stereo, including home or car audio, to play an iPod or other music player over the speakers. The universal charger works to synchronise devices, including cameras, and charges and plays at the same time for added convenience on the go. The kit includes an Apple connector and a USB cable for other types of mobile phones, and it also comes with an AUX cable.
---
How to Buy Universal Charging Cables on eBay
If you are juggling cables and cannot stand the frustration, simplify your life and purchase a universal charging cable on eBay. These cables are affordable and easy to use, and many brands, such as Belkin, offer more than one option for charging, including computer, wall outlet, or car charging. Purchase electronics from sellers with high ratings and excellent feedback, and add your own comments once you have received your charging cables. For consumers who travel frequently, there is nothing more annoying than a dead mobile phone, a tablet with no juice left, or an MP3 player that does not play. Avoid these situations when you are on the go with universal charging cables to get all your devices up and running no matter where you are.