With the plethora of wireless devices available today come an equal amount of transceivers and other devices to decode, transmit, and receive wireless signals. Transceivers send and receive signals from a multitude of devices to allow these wireless devices to talk to each other. Prospective buyers in need of universal transceivers must first determine which type or types of devices they want to connect so they can locate the appropriate type of transceiver. Once a prospective buyer determines which type of transceiver to purchase, he or she should determine which brands and models are the best in this category. Purchasing a top-rated or best-selling universal transceiver ensures buyers are happy with their purchase and allows buyers to use the device for years to come.
| | |
| --- | --- |
| 1 | Quantek Garage Door Remote Control Transmitter and Receiver Kit - Universal |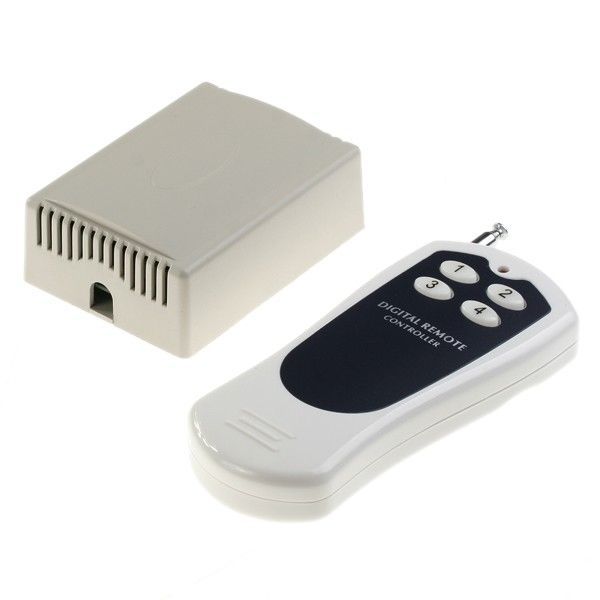 Universal garage door remote control kits, such as the Quantek Garage Door Remote Control Transmitter and Receiver Kit, allow users to programme just about any garage door opener so they can control all of their doors and possibly even any gates leading to their homes with one easy to use remote control. These garage door remote control kits are perfect for individuals who may have lost or broken their original garage door remote controls as well as for those who need more than the one or two they currently have.
---
| | |
| --- | --- |
| 2 | Tecmania Universal Garage Remote Control |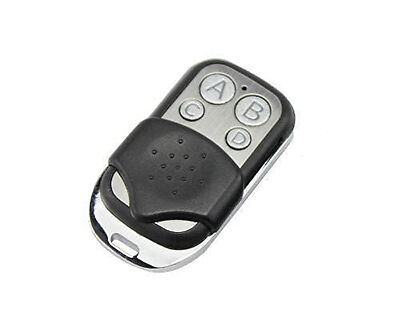 There is a variety of universal garage door remote controls on the market, such as the Tecmania Universal Garage Remote Control. This four-channel RF wireless remote control duplicates the signals required to open fixed-code garage door openers and repeats them anytime the user wishes to open or close the garage door. In addition, the Tecmania remote control can also control gate doors, and alarm systems; however, they are not compatible with devices that generate rolling codes or billion codes.
---
| | |
| --- | --- |
| 3 | Avantree Bluetooth Audio Transceiver BTTC-200X |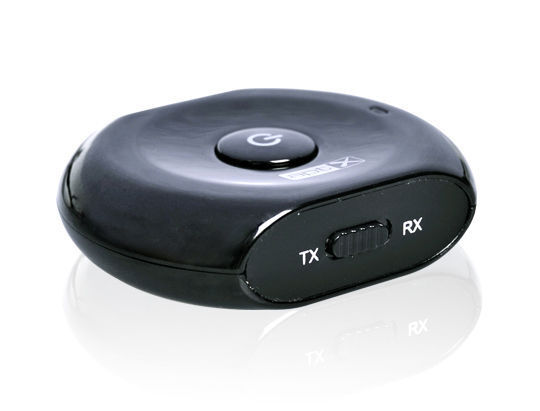 Devices that are Bluetooth enabled also require the use of a transceiver to accept and transmit signals and data. There are several types of Bluetooth transceivers, including those inside a vehicle that allow users to talk using the hands-free feature and play music from their phone as well as those that transmit music to stereo systems for in-home use. The Avantree BTTC-200X Bluetooth Audio Transceiver connects Bluetooth devices as well as non-Bluetooth devices to a CD player or home stereo system. It is compatible with a wide range of devices, including iPhones, iPads, Android phones, and gaming consoles like the PSP.
---
| | |
| --- | --- |
| 4 | Avantalk Bluetooth Audio Transceiver BTTC200 |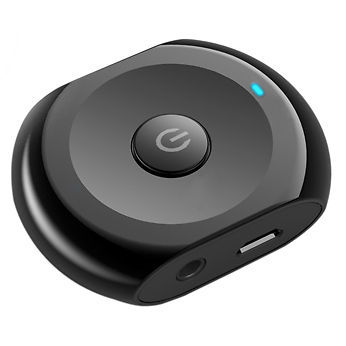 The Avantalk BTTC200 Bluetooth Audio Transceiver is another great option for individuals who want to transmit music from their portable devices to their stereo systems or CD players. This device features a 3.5mm audio jack and is plug and play, so users do not need to install special software or drivers. The device comes with an audio cable and USB charger, and provides up to 10 hours of music time per charge.
---
| | |
| --- | --- |
| 5 | Marmitek X10 CM15Pro Computer Interface with Transceiver |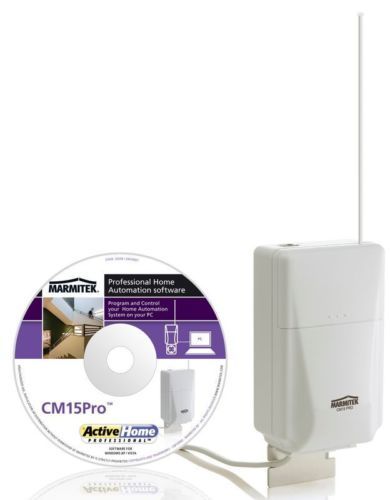 Home automation is popular right now, especially now that do-it-yourself kits are readily available. These kits allow users to control cooling and heating systems, lighting, security systems, and much more, all from one central location. Marmitek produces a variety of home automation products, including the CM15Pro Computer Interface with Transceiver. This transceiver allows users to control all of their Marmitek X10 modules through the company's ActiveHomePro software.
---
Picking the Right Universal Transceivers
When shopping for universal transceivers, prospective buyers must first determine what type of transceiver they need. Transceivers are available for everything from
HAM radios
and audio/video applications to garage door remote controls and home automation systems. Transceivers designed for home automation systems do not function the same as those meant to connect Bluetooth devices to non-Bluetooth devices, so buyers need to be sure the transceiver they are considering is the right type for their specific application. Once a buyer has narrowed down the selection to those items that meet his or her needs, the next step would be to read reviews online to determine which products are the best at what they do. Buyers should be sure to read reviews on reputable sites and consider the overall rating, especially if there are just a few poor ratings and many positive ratings.
How to Buy Universal Transceivers
Prospective buyers should browse the selection of
universal transceivers
on eBay for the best prices and widest array of options. To shop for universal receivers on eBay, buyers should enter the type of receiver they are looking for into the search bar. For example, buyers could search home automation transceivers for such devices. Although some people may be unfamiliar with universal transceivers, these devices can automate many tasks and simplify the number of devices an individual needs to control household entertainment and security systems. Buyers looking for great products at the lowest prices should shop for universal transceivers on eBay.