As businesses continue to expand and increase their presence in more than one location, they tend to look for secure, reliable, and fast ways to communicate and share information. Virtual private networks, or VPNs, provide this ability to users, which involves extending private networks across public networks, like the Internet. In order to accomplish this, a virtual connection is required, which is where VPN devices enter the fray. People looking for VPN devices can find them in shops that deal in
enterprise networking
solutions, although online platforms like eBay present more options. Buyers should learn about the top VPN devices before making a purchase.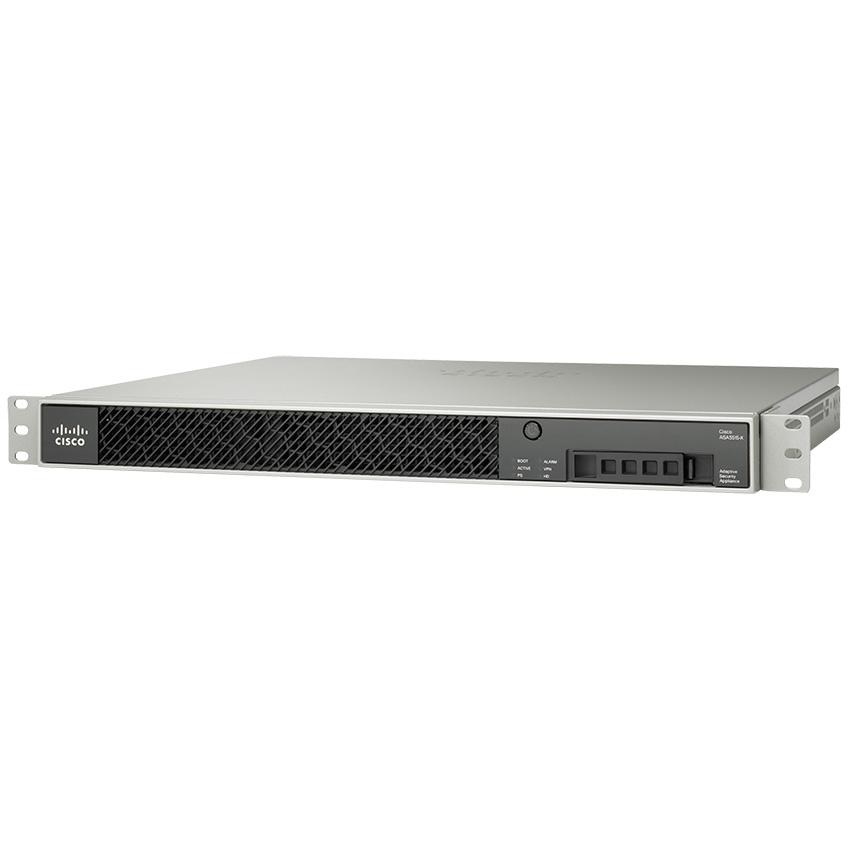 The Cisco ASA 5515-X employs Cisco's SecureX framework and delivers high performance, always-on remote access VPN. In addition, it delivers flexible interface options, multiple security provisions, redundant power supply, as well as multi-gigabit performance. This mid-range firewall device's VPN service is easy to enable using Cisco's AnyConnect client. In addition, it also supports clientless VPN remote access for a number of business partners. By installing an AnyConnect VPN licence, this device can serve up to 25 concurrent users. Enabling added security provisions is easy and does not require additional hardware. Users can look forward to faster responses against possible security threats owing to the Cisco ASA 5515-X's dedicated IPS hardware and its enterprise-class, multi-core CPU helps to increase efficiency in performance.
---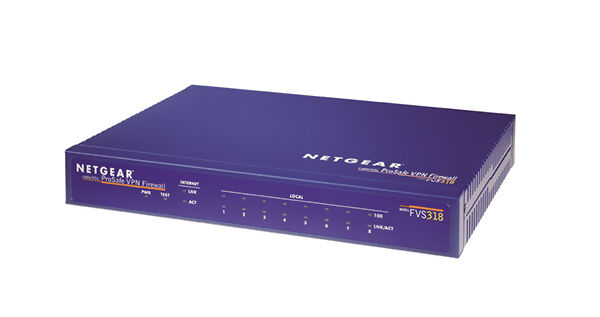 The NetGear Prosafe FVS318 offers users high levels of security coverage and is capable of initiating as many as eight IPsec VPN tunnels concurrently. With its auto-sensing, auto-uplinked NAT routing and LAN ports, it allows more than 250 users to access a broadband connection at any given time. This device, as a result, works well for businesses that rely on mobile workforces or need to communicate with branch offices. Users can make VPN connections with other FVS318s and they can also use NetGear's ProSafe VPN client software. Extensive deployment is easy owing to PPPoE and DHCP client and server support. The NetGear Prosafe FVS318 is capable of remote administration, which simplifies the process of connecting to multiple sites. Installation and setup is quick and easy because of the presence of an installation assistant and a Web-based configuration system.
---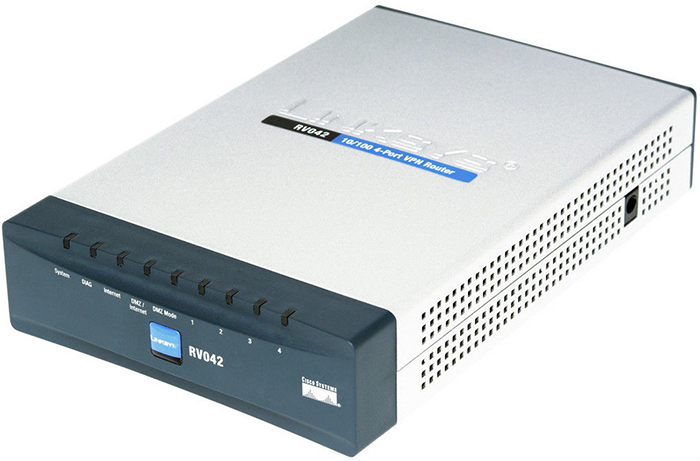 Cisco RV042 is a dual WAN four-port VPN router that a majority of users rate highly because of its VPN capabilities. This VPN device works well when used with small business networks and offers reliable connectivity between branch offices and remote employees. It offers 50 IPsec site-to-site tunnels and 50 QuickVPN tunnels to deal with branch office connectivity and remote client access, respectively. Setting this VPN device is easy and the user-friendly interface allows easy tweaking of settings in accordance to personal preferences. It offers strong security through the use of hardware encryption and SPI firewall. In addition, it comes with advanced VPN functionalities, like VPN backup, Internet key exchange, split DNS, and dead peer detection.
---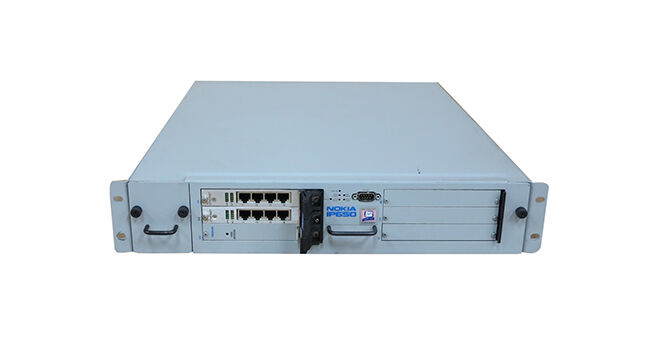 Nokia IP650 is a security platform that offers VPN connectivity, and it also comes with intrusion detection and firewall capabilities. This device is ideal for small and mid-sized businesses alike and offers IP routing as well as ARP, DHCP, and BOOTP support. Its client-to-firewall support allows users to establish secure modes of communication. Its VPN support is open to all employees in a given business and it allows configurable resilient VPNs. PKI integration allows scalable key management and its encryption key management systems offer high levels of security during VPN sessions. Nokia IP650 also comes with fan trays and hot-swap interface cards, and also offers users an optional hot-swap redundant power supply.
---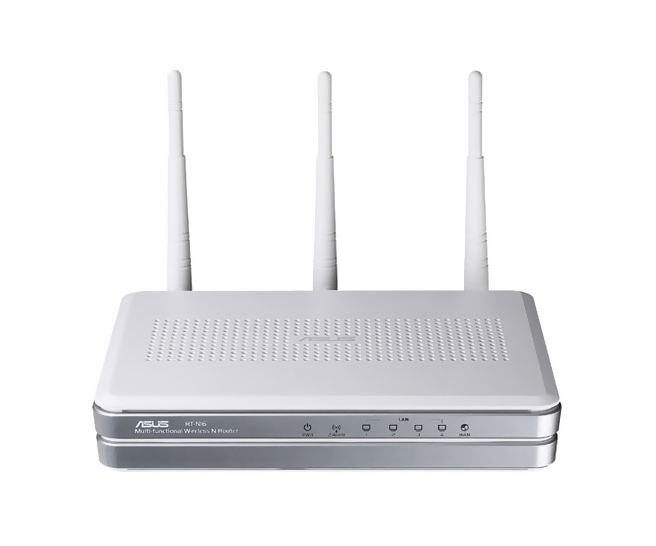 The ASUS RT N16 is a router that supports VPN connectivity and a number of home users favour this device. As with most other ASUS routers, since the stock firmware does not come with the openVPN client, it requires a suitable DD-WRT firmware to work, and flashing one is fairly easy. This device takes away the need to connect a separate VPN client to devices like computers, mobile phones, gaming consoles, and smart TVs. This 300 Mbps wireless router comes with two USB ports and is compatible with just about any USB hard drive, making it a completely functional NAS gadget. It comes with access to the ASUS AiCloud service, it is Open Source Code compatible, allows FTP file sharing, and also serves as an all-in-one printer server.
---
How to Buy VPN Devices on eBay
Consumers should turn to eBay when looking for
VPN devices
because many top-rated sellers deal in VPN devices. As a result, buyers can find the Cisco ASA 5515-X, NetGear Prosafe FVS318, Cisco RV042, Nokia IP650, and ASUS RT N16 when shopping on eBay. In some cases, sellers even offer free delivery. Some sellers use eBay to sell used and refurbished VPN devices, which gives buyers the ability to save money; however, consumers should pay attention to the item's condition. Looking for VPN devices on eBay is simple; buyers can use the search box found on every eBay page.