video capture adapter
s">Video capture adapters make it possible for a person to transfer video content from devices like camcorders, VCRs, mobile phones, and video game consoles to his computer to edit and share online or burn to a DVD. These devices also serve as a way for people to simply broadcast video on a television or monitor. A video capture adapter does not have a hard drive of its own, so a person can only use the device while connected to a computer or laptop. Additionally, each model differs in terms of compatibility with other devices, connectivity options, and capabilities. Shoppers should take the time to consider the top five video capture adapters and what each adapter offers before making a purchase.
| | |
| --- | --- |
| 1 | Sabrent USB Capture Adapter and DVD Maker |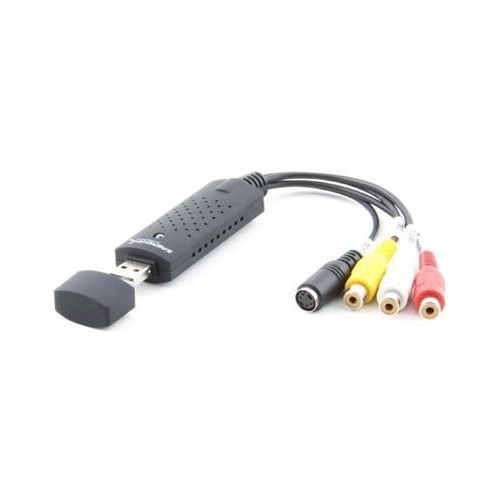 The Sabrent USB Capture Adapter and DVD Maker allows a user to connect a device with an RCA or S-Video output to a PC with a USB input. Compatible video sources include VCRs, camcorders, and video game consoles. The adapter functions by converting an analogue video signal into a digital format that the user can then edit digitally and burn to a DVD. Additionally, the adapter captures audio without the need for an onboard sound card. Because it offers USB 2.0 connectivity, it is ready to use as soon as the user plugs it in.
---
| | |
| --- | --- |
| 2 | SIIG USB 2.0 Video Capture Adapter |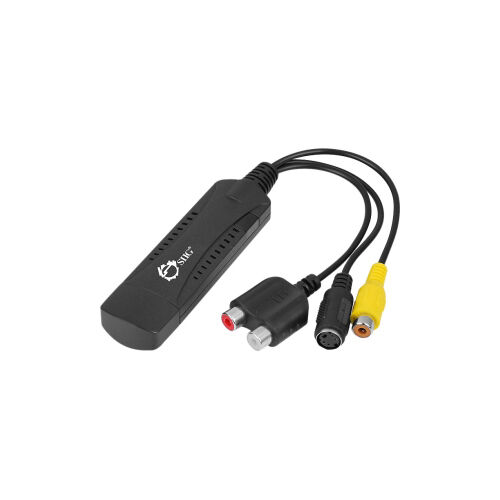 The SIIG USB 2.0 Video Capture Adapter allows users to capture video from VHS and other video sources and record the content to a DVD using a computer's disc burning feature. It works with A/V/S-Video output devices and records in MPEG-1/2 and MPEG-4 video formats. The USB 2.0 technology allows for quick file transfers between the video device and the computer. The device's plug and play capability means it is ready to use right out of the box. This device is only compatible with Windows operating systems.
---
| | |
| --- | --- |
| 3 | EzCAP USB 2.0 Video Capture Adapter |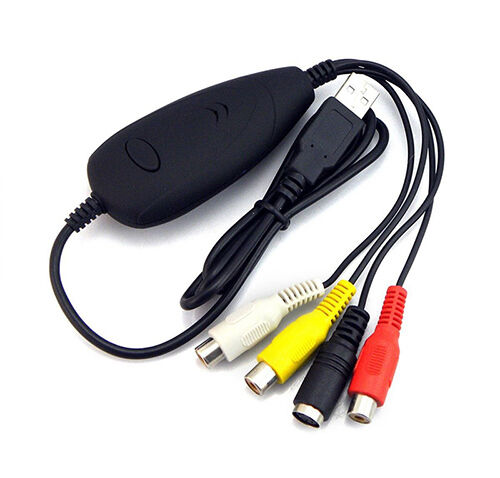 The video capture adapter&">EzCAP USB 2.0 Video Capture Adapter is a versatile video converter that allows users to connect just about any video output device to a computer. From camcorders to DVD players to video game consoles, users have the ability to record a variety of media formats to their computers. Additionally, this video capture adapter works with iPhones, other smartphones, and portable devices like tablet computers. It also provides support for Skype, MSN, and Yahoo, allowing users to stream their videos live. The EzCAP adapter is compatible with both Windows and Mac operating systems.
---
| | |
| --- | --- |
| 4 | Pinnacle Dazzle USB Adapter for Video Capture |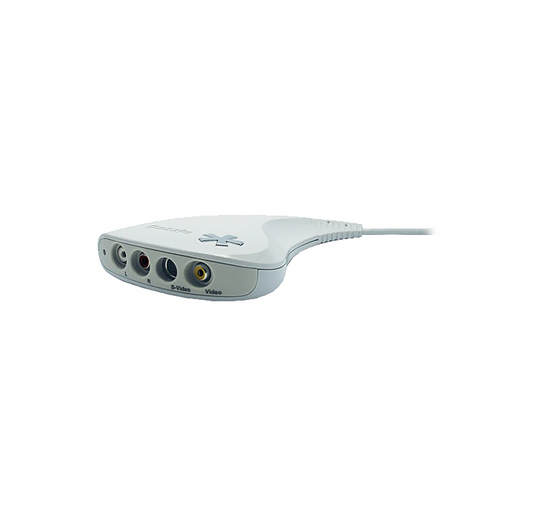 The Pinnacle Dazzle USB Adapter for Video Capture allows the user to create high-quality DVDs from just about any video source. Compatible sources include Xbox 360, PlayStation 3, Nintendo Wii, VHS recordings, and camcorders. With the included video capture software,, the user can create DVDs with menus and chapters. The device has a unique design that includes a single button to start and stop recording. This design feature makes it easy to use, even for those who have no experience with video capture adapters. It is only compatible with Windows computers.
---
| | |
| --- | --- |
| 5 | ATI Audio Video Capture Adapter Cable |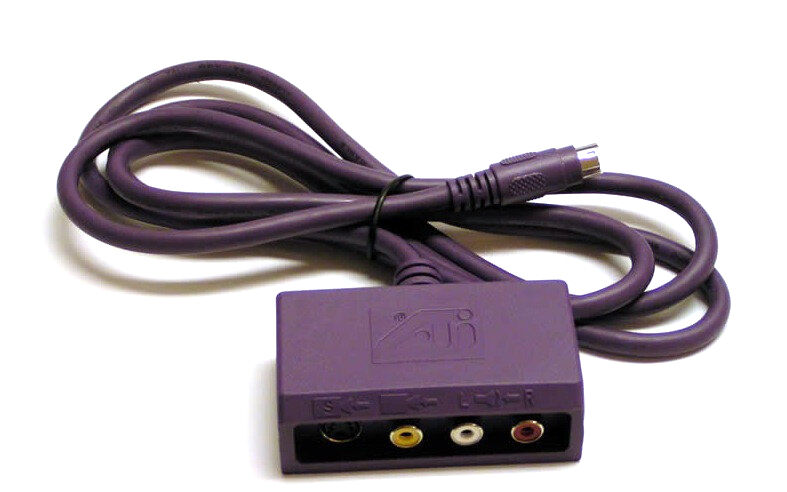 The ATI Audio Video Capture Adapter Cable connects to video sources using S-Video, RCA, or composite cables. This type of adapter works by transferring a video from a VCR, a camcorder, or a digital camera to a computer. Unlike adapters previously mentioned, this adapter connects to the computer's video card using an 8-pin mini-DIN connector. This makes it compatible with many different graphics cards and computers, including those computers that do not have USB ports.
---
Routing Considerations
When purchasing a video capture adapter, a shopper must consider how to route or connect devices together. Though each video capture adapter can connect to a variety of video sources, how adapters connect to computers can vary. An adapter's connectivity features affect file transfer speeds and image quality. Adapters that offer USB 2.0 and USB 3.0 connectivity have high transfer speeds.
Finding Video Capture Adapters on eBay
You can find a large selection of new and used
video capture adapter
s on
eBay
. Begin by entering a search query like 'video capture adapter' into the search bar. Then sort the results on the results page by selecting options and features that pertain to the device you want. Review the item description and look at photos of the video capture adapter to ensure it is what you are looking for. Whether users want to transfer their old VHS home movies to DVD or record their best video gameplay, a video capture adapter makes both tasks possible. With such a large selection to choose from, a shopper is sure to find a video capture adapter that meets his video recording needs.