A
voice interface card
, also called a
VIC
, is a piece of hardware which connects audio FXS components such as telephone service, fax, and other interface devices to a computer. Voice interface cards ensure a voice connection, and create a network using an FXS interface. These cards support both digital and analogue data, which makes them compatible with multiple applications. Voice interface cards make it easy for consumers to use speech-recognition software, fax machines, voice calling, and many other audio applications. Voice interface cards also support data applications, and the cards sometimes include extras such as a WAN card to make the VIC even more flexible. Buyers weigh the options of what they need in a VIC before choosing the right one for their specific needs.
| | |
| --- | --- |
| 1 | Cisco VWIC-2MFT-E1 Voice Interface Card |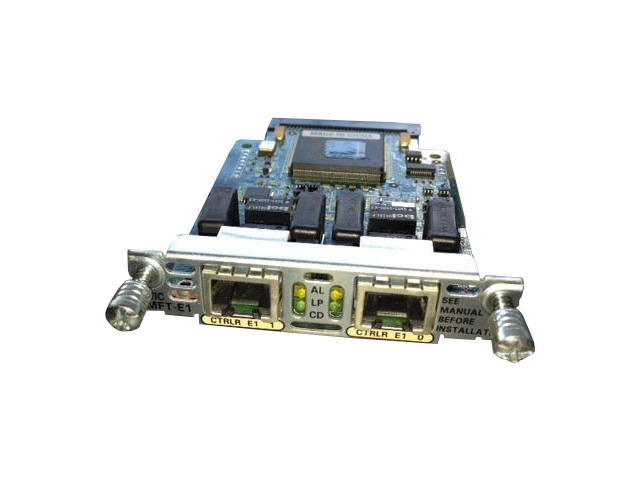 A versatile VIC combining multiple functions, the Cisco VWIC-2MFT-E1 voice interface card provides support for data, voice, and integrated applications. Unlike other voice interface cards, this Cisco card offers the combination of a WAN interface card as well as a voice interface card to provide users with networking between LAN routers, as well as easy remote network management functions. It also offers the option to group channels on one port, and includes support for diagnostics. This all-inclusive VIC includes dual ports.
---
| | |
| --- | --- |
| 2 | Cisco VIC3-2FXS/DID 2-Port Voice Interface Card FXS and DID |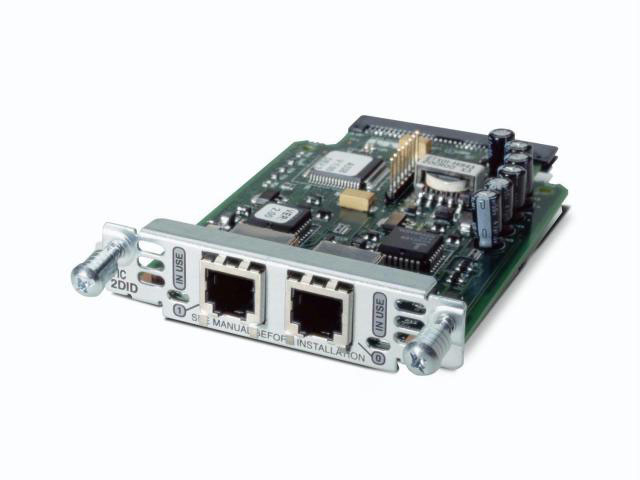 Perfect for business use, the Cisco VIC3-2FXS/DID 2-port voice interface card offers two ports and simple, plug-in installation. This Cisco model offers polarity reversal, caller ID, and direct connections to phones and fax machines. There are two signaling modes: FXS and DID for either immediate or delayed start. DID resistance offers 1800 Ohms, and this VIC works with Cisco IOS software. Users configure the Cisco VIC to meet various country codes as well as different ringing frequency tones.
---
| | |
| --- | --- |
| 3 | Cisco VIC-4FXS/DID Analogue Voice Interface Card |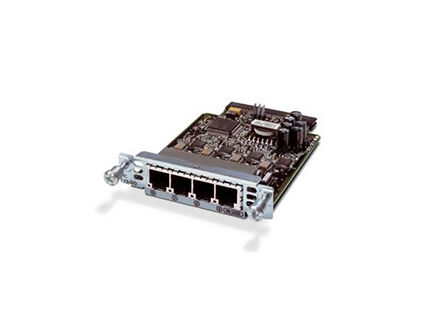 A VIC which supports call processing as well as IP routing, the Cisco VIC-4FXS/DID analogue voice interface card configures audio conveniently for businesses, including many types of voice applications. This card enables support for caller ID, and supports up to four ports of connection, enabling consumers to connect many devices such as phones or fax machines. Two modes, FXS or DID mode, create versatility for buyers, and up to eight ports are usable with one MRP. What sets this Cisco model apart from other models is the analogue option, which supports DSP images and multiple voice channels.
---
| | |
| --- | --- |
| 4 | Cisco VIC2-2FXO 2-Port Voice Interface Card |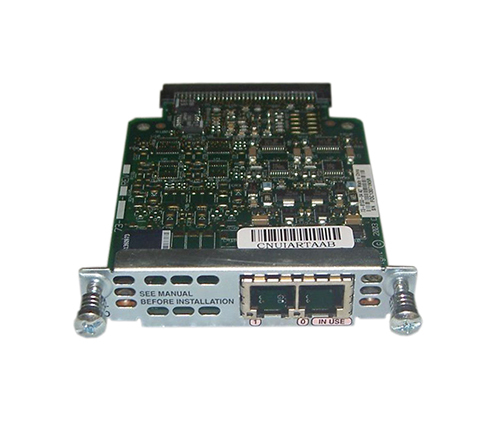 Another high-performance VIC from the Cisco brand, the Cisco VIC2-2FXO 2-port voice interface card offers a wide variety of features. This card connects to a key system, and includes battery reversal and the ability to configure for a variety of countries. This VIC model offers caller ID, two ports, ground start, and loop start. This universal voice interface card also offers centralised automated message accounting, and connects through an analogue port or digital connection for extra flexibility. This Cisco VIC supports DID and includes RJ-11 connections. WAN connectivity helps provide connections to a range of PBX, PSTN, and post-connection options. The FXO connection creates a perfect telephone connection for an affordable price.
---
| | |
| --- | --- |
| 5 | Dialogic 4-Port Voice Interface Card |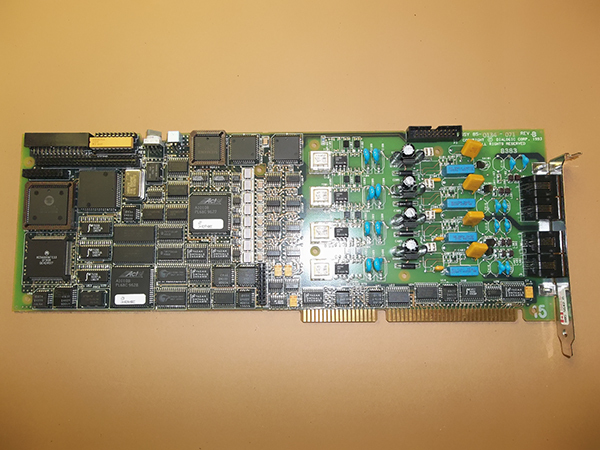 A four-port VIC offering support for all types of voice recognition software, calling, and fax applications, the Dialogic 4-port voice interface card includes everything which consumers need in one handy PCI slot, as well as analogue telephone connections for easy communication. The plug-in VIC offers fast installation with no additional hardware, and the card supports caller ID and CSP. This Dialogic VIC is a combination voice interface card as well as a media communication board, offering a wide range of options for large businesses such as call centres. The Dialogic VIC supports unified messaging and IVR, and provides simple loop start. The VIC/media board offers superior sound quality as well as automatic gain control.
---
How to Buy Voice Interface Cards on eBay
Browse
eBay
for the latest technology, including voice interface cards for simple business solutions. Create a computer-based phone system and seamless network to
fax machines
with one multifunctional VIC. Search well-known, reputable brands like
Cisco
to find the right VIC for your business needs, whether you need a combination digital/analogue card or a sophisticated card for large scale businesses. Find local sellers to pick up your VIC in person and avoid shipping hassles. When consumers need audio application service through their computers, voice interface cards are a necessity. Though these devices do not typically come cheap, they offer a multitude of options for businesses, including internal networks without additional equipment, as well as immediate fax machine connection.