Corporations, campuses, and even cities often have an Internet network for administrative tasks and general usage. WAN interface cards allow routers to share data over a Wide Area Network (WAN) and act as a gateway for other devices to access the network. Besides computers, even
smartphones
,
printers
, and fax machines rely on a WAN interface card to communicate with each other. This interface card, or WIC, comes in a few variations, with each type serving a specific function. By knowing the types of WICs available, buying the correct interface card for any network protocol is an easy task.
| | |
| --- | --- |
| 1 | The Basic Analog Modem WAN Interface Card, or WIC |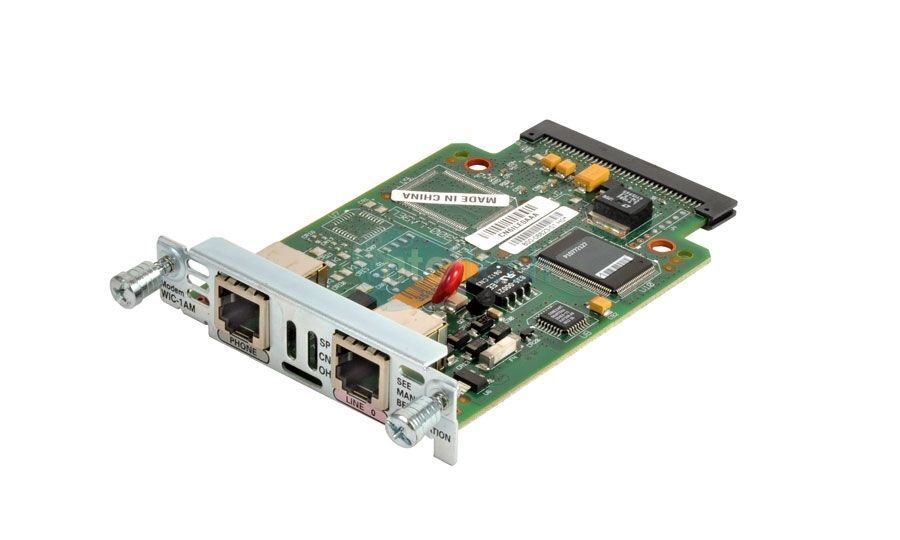 The basic analog modem WAN interface card (WIC) connects a modem to a WAN and allows it to transmit data over the network. It begins and terminates analogue telephone transmissions through RJ-11 connectors. Cisco analog modem WAN interface cards come with either one or two analog ports, and provide a low-cost telephone service. Besides using the WIC for remote router management, buyers can utilise the modem WIC as a dial-and-fax out access too.
---
| | |
| --- | --- |
| 2 | The High-Speed WAN Interface Card, or HWIC |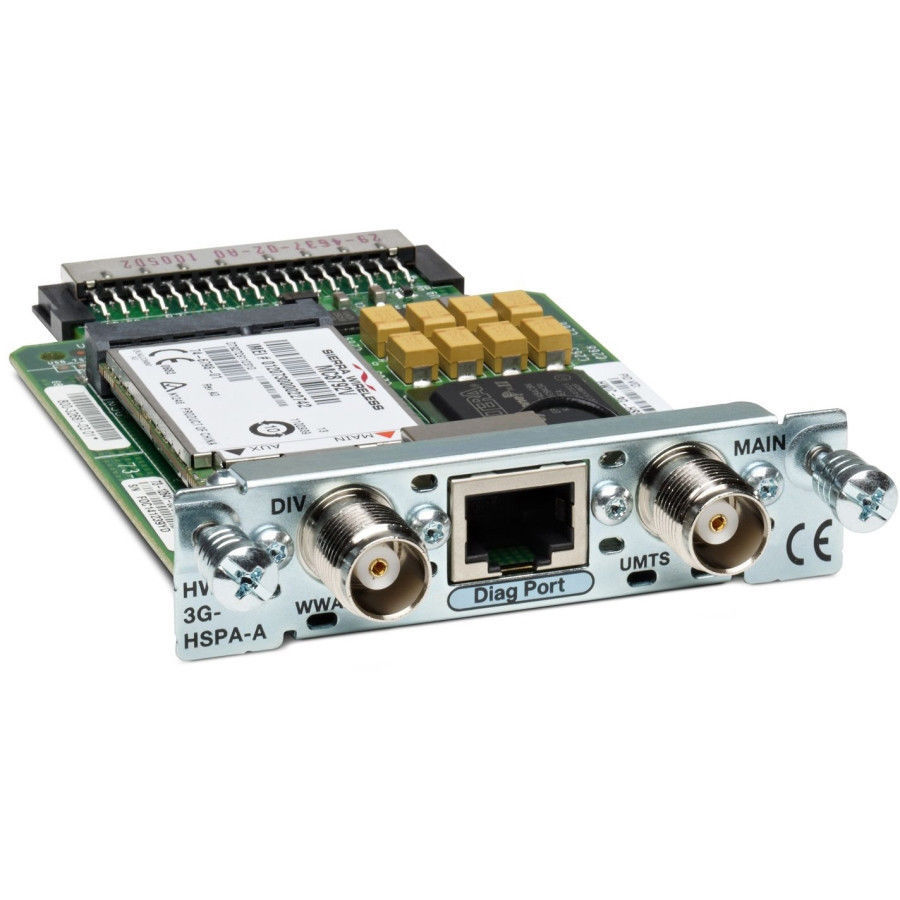 While a WIC allows devices to connect to a wide area network, a high-speed WAN interface card (HWIC) does the same but provides a faster connection. A HWIC can use Gigabit Ethernet connectivity to speed up data transfers over the network. The Cisco HWIC-4T1/E1 has four RJ-48 high-speed ports, and supports T1 and E1 modes. A HWIC offers the same features as a regular card including Multilink PPP, Multilink Frame Relay, as well as support for jumbo frame, and HSRP protocol.
---
| | |
| --- | --- |
| 3 | The Voice-and-Data WAN Interface Card, or VWIC |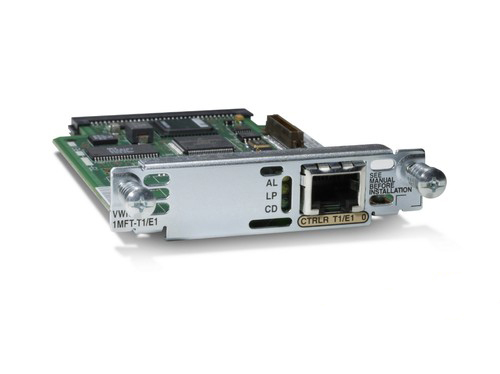 Growing businesses and corporations benefit greatly from a voice-and-data WAN interface card (VWIC). It integrates voice and data capabilities, allowing clients to maintain a speedy connection to a WAN, while being able to use Voice over Internet Protocol. By combining these features, a VWIC reduces networking operational cost, and maximises an organisation's system resources. This device also allows customers to use only one connectivity at a time, either data or voice if they choose to, making it a versatile investment.
---
| | |
| --- | --- |
| 4 | The DSL-Based WAN Interface Card |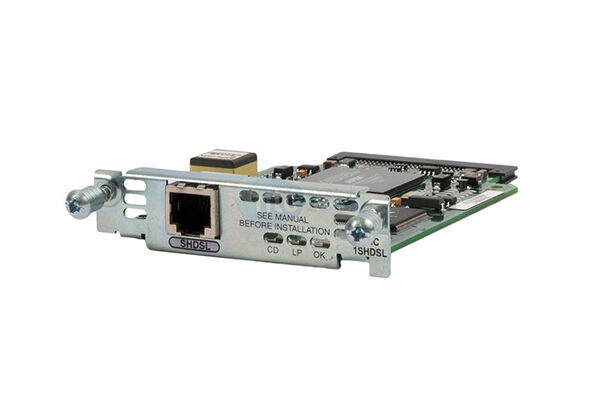 DSL, or digital subscriber line, is an affordable Internet service for a wide range of users. A DSL-based WAN interface card connects directly to the Internet, allowing users to access it from any connected device. Businesses that rely on high-speed data transmission can use a symmetric DSL card or, for better performance, a symmetric high-bit-rate DSL (SHDSL) card. DSL WAN interface cards generally provide WAN connectivity at a lower cost than other WAN cards. Two examples of a DSL WAN interface card are the Cisco WIC-1ADSL and the Cisco HWIC-2SHDSL interface card.
---
| | |
| --- | --- |
| 5 | The Wireless WAN Interface Card, or WWIC |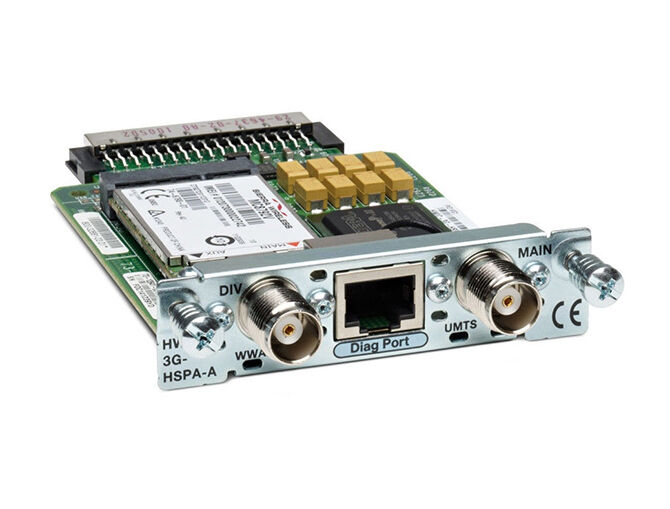 Many users need a wireless WAN interface card (WWIC) to provide fast wireless service. Businesses and schools can choose a WWIC with either 4G LTE or 3G wireless capabilities. However, since 4G LTE connectivity is a few times faster than 3G, upgrading to LTE is a sound decision for competitive companies. Cisco's 4G LTE-G EHWIC operates on five types of speedy bandwidth, and is backwards compatible with 3G. However, buyers without 4G LTE can choose to purchase a Cisco 3G HWIC.
---
The Router and the Interface Card
A router connects users to the Internet, and any local or wide area network via an interface card. The card contains the necessary configurations and instructions that enable the router to transport data. The Channel Service Unit/Data Service Unit (CSU/DSU) acts as the joint between the router and interface card, besides managing the line.
Modes Supported by the WAN Interface Card
A
WAN interface cards
supports synchronous (STM) and asynchronous (ATM) data transfer modes. In a STM, the sender and receiver use the same clock signal, whereas in an ATM, the receiver synchronises its timing to the sender's signal before data transfer. ATM is cheaper and faster to set up than STM. However, it has a lower throughput, meaning that it transmits less useful data than STM, and therefore has a slower transfer rate.
How to Buy a WAN Interface Card
To purchase the right
WAN interface card
, run a simple search on
eBay
. Specify the type or model of the card you want and then choose from the product listing. Pay attention to the condition, price, and type of WIC before selecting one. Read all the available information of a particular card. WAN interface cards enable users to connect to a wide area network, and interact with each other. This is especially important for businesses since the constant connectivity enables members to communicate and share information. The right type of WIC ensures fast and stable network connections.