When it comes to technology, professionals, students, and recreational users alike need the versatility of taking their computer files on the go. However, even the ultra-compact advantages of media storage devices such as
USB flash drives
come with varying levels of protection for the files they hold. For this reason, many users need the security afforded by waterproof USB flash drives. And, while there are several great options on the market to choose from, five waterproof flash drives stand above the rest, all of which provide users with a number of benefits while also meeting their portable storage needs.

Easily the most expensive of the waterproof USB flash drives in the top five, the real benefit of the Ironkey Personal S250 is its military-grade features. Not only is this one of the most secure personal flash drives on the market with a self-destruct sequence which automatically takes over after 10 failed passkey attempts, it also exceeds the standards used by the United States military in its waterproof testing. It is available in 2 GB to 32 GB storage capacities.
---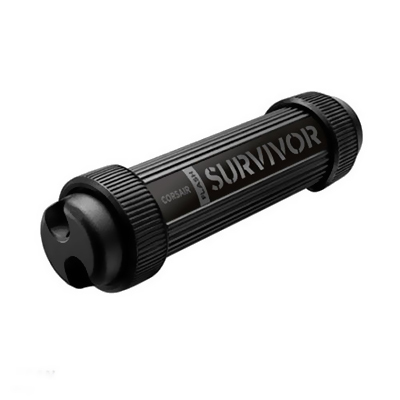 Rated the most durable USB flash drive by ConsumerSearch.com in 2012, the Corsair Flash Survivor is another option built for the toughest of situations. It is graded immersion waterproof for up to 200 metres and also offers vibration and shock resistance. This drive comes in 16 GB and 32 GB sizes only.
---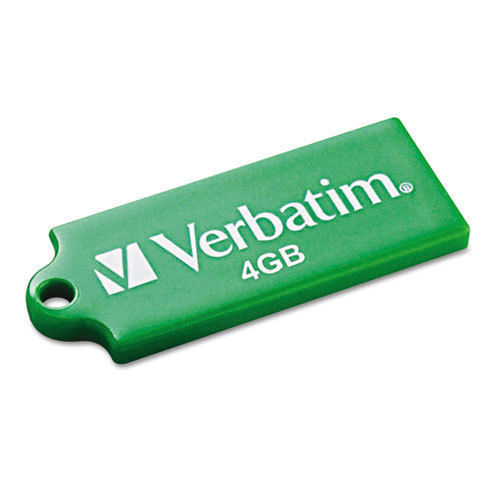 Not only is this product the smallest waterproof USB flash drive which users are likely to find on the market, it is also one of the toughest. Lauded by PC Mag for its size and strength, it ran successfully even after testers dropped a brick on it, the Verbatim TUFF-'N'-TINY is a favourite among all USB flash drives, but not just for its waterproof options. This ultra-small unit is expensive and offered in sizes ranging from 2 GB up to 32 GB.
---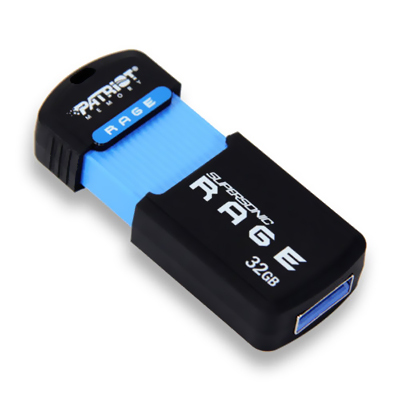 Patriot Memory manufactures the Supersonic Rage XT. It is a super-fast, high-capacity USB 3.0 device coated in a protective rubber shell designed to withstand the basic hazards of everyday operation. The company claims that the unit easily resists drops and spills, even while in use. Patriot offers the Supersonic Rage XT in 32 GB, 64 GB, and 128 GB storage capacities.
---
| | |
| --- | --- |
| 5 | Kingston DataTraveler R3.0 |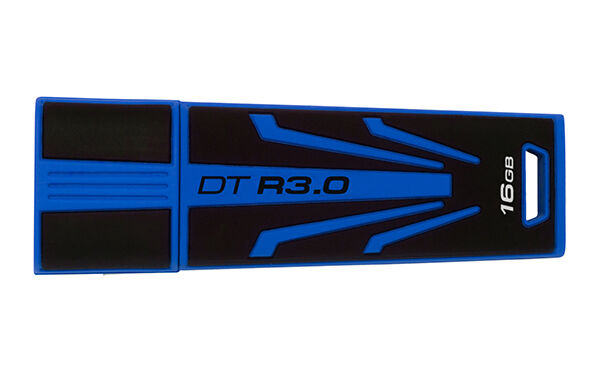 Kingston Technology designed the DataTraveler R3.0 for high-speed performance. Its exterior design, modelled after its predecessor the DataTraveler R500, just happens to also provide protection from the elements, including water resistance. Like the R500 before it, the R3.0 sports a protective rubber casing for shock and spill resistance. It is available in 16 GB, 32 GB, and 64 GB sizes.
---
Defining Waterproof in Regards to USB Flash Drives
There is no true regulation regarding the use of the term 'waterproof'', and many USB flash drives simply claim protection from the element without proof. However, there is a way to tell just how waterproof or water resistant a USB flash drive is, and that is through the International Protection (IP) rating given to the device. Reading the IP rating of a device comprises of four digits. First, there is the 'IP' indication itself, followed by two additional descriptors. The first, represented above as an 'X', refers to solid particle protection. The second is rated 0-8, which refers to liquid ingress protection. Depending on the manufacturer's claims, waterproof USB flash drives may display ratings for both numbers or only the latter.
How to Buy Waterproof USB Flash Drives on eBay
No matter the brand or size of waterproof USB flash drives that buyers need, eBay is a great place to buy them. The site's sellers feature a number of top technology items and external storage solutions including
external hard drives
and other options to go along USB storage devices. Finding the perfect waterproof USB flash drives is an exercise in understanding technology needs as well as the subtleties of the market. Buyers should learn what 'waterproof' really means in regards to USB flash drives as well as review some of the top options on the market today.