Despite the popularity of
wireless headsets
, many users still prefer the reliability and convenience offered by wired headsets. These accessories do not require batteries and are compatible with many devices, including laptops, game consoles, MP3 players, and smartphones. They are easy to use and the connection is made as soon as they are plugged in. Wired headsets are widely available in a range of prices and styles. Understanding the top five wired headsets helps users to find products that offer the features that they need at the right price.
| | |
| --- | --- |
| 1 | JLab J3MS JBuds Headset |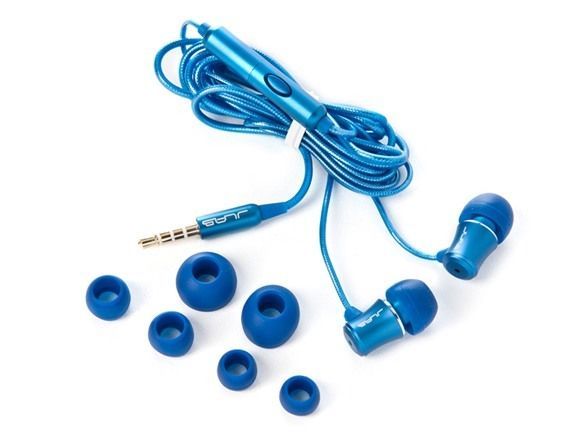 The JLab J3MS JBuds headset has a simple design with a single earbud and microphone, which makes it perfect for mobile phones and two-way radios, or other devices where only one earbud is needed. Four sizes of soft silicone cushions ensure that the earbud fits a range of users comfortably. The headset features a push-button control for switching between calls and music. It combines a sturdy aluminium housing and joints that flex with an anti-tangle cable to create a durable headset. It has a 3.5 millimetre audio jack plated in 24-carat gold, and full spectrum micro driver that ensures excellent sound quality. The anodised finish gives the headset a sleek look and the stainless steel mesh filters keep dust and debris out to protect the fragile internal components.
---
---
| | |
| --- | --- |
| 3 | NoiseHush NX80 Wired Headset |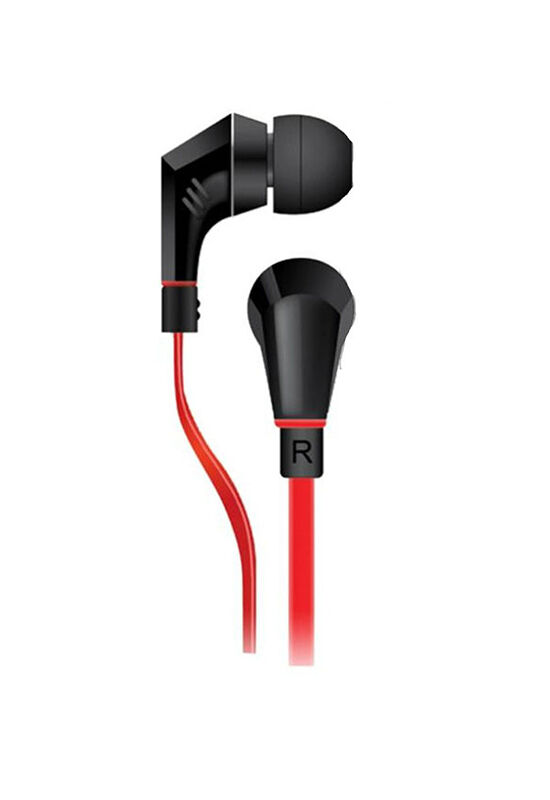 The NoiseHush NX80 wired headset is compatible with all of the most popular brands in tablets and smartphones. It produces high fidelity sound, while filtering out external noise with the in-line microphone. It come with a tangle-free cable, carrying pouch, and three different sizes of ear gels. Users can plug into a range of devices with the gold-plated, 3.5 millimetre jack.
---
| | |
| --- | --- |
| 4 | Logitech H390 ClearChat Comfort USB Headset |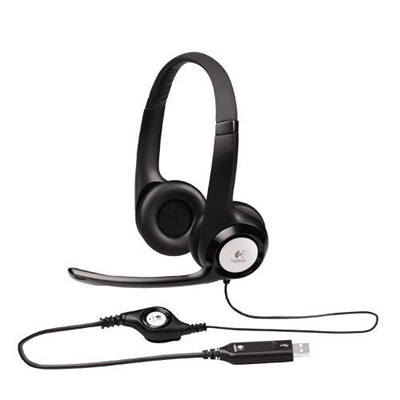 The Logitech H390 ClearChat Comfort USB headset offers clear digital sound in a comfortable design. Its patent-pending bass system produces high-definition sound. The thick, soft ear pads on a padded, adjustable headband keep the headset in place comfortably. The noise-cancelling microphone eliminates background noise and the microphone rotates so that it can be kept out of the way when not in use. The in-line controls allow users to adjust the volume or mute the microphone quickly. Users can enjoy clear digital sound with one easy-to-use USB connection for both voice and audio, which can be connected to a Mac or PC.
---
| | |
| --- | --- |
| 5 | Plantronics MX150 Flexible Boom Headset |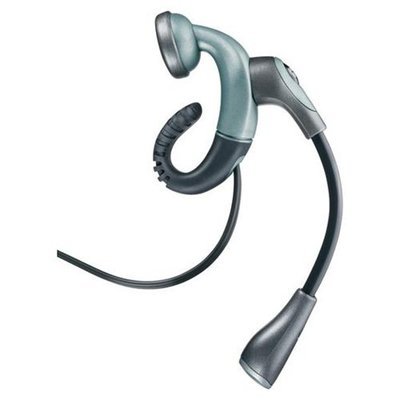 Most audio devices are designed to use headsets with 3.5-millimetre jacks, so if buyers have a device with a 2.5-millimetre jack they should consider the Plantronics MX150 Flexible Boom headset. It includes an adapter that converts it to a 3.5-millimetre headset. The Plantronics Flex Grip design allows the headset to be placed in the ear easily and ensures a comfortable, secure fit. The bendable, noise-cancelling boom microphone offers excellent sound quality and allows both parties in a call to be heard clearly. Users can answer, mute, or end calls with the easy-to-use control button, as well as switching between calls and music with a single touch.
---
How to Buy Wired Headsets
eBay
offers buyers a wide selection of top wired headsets at competitive prices. You can use the search features to find a product by entering keywords, such as, "
Plantronics wired headset
", and then browse the results listed. eBay provides filters to help you to narrow down listings quickly and efficiently. Shop with confidence from one of eBay's
Top-rated sellers
and look for deals that offer free delivery or local collection. Whether you are searching for an ear pad headset with stereo sound or a single earbud model with a noise-cancelling microphone, eBay offers exceptional value.