Installing an
intercom
allows home and flat owners to talk to whoever is at their door before letting them in, which is useful in large homes and buildings with lobbies. Since it is not always possible or practical to install wired intercoms, buying wireless intercoms is an excellent choice for many consumers. There are hundreds of wireless intercoms on the market, with stores like
eBay
offering a range of branded and unbranded intercoms for bargain prices. Buyers should keep in mind budget, specific features, functions, and their own needs in order to find a wireless intercom that works well in their home or office.
---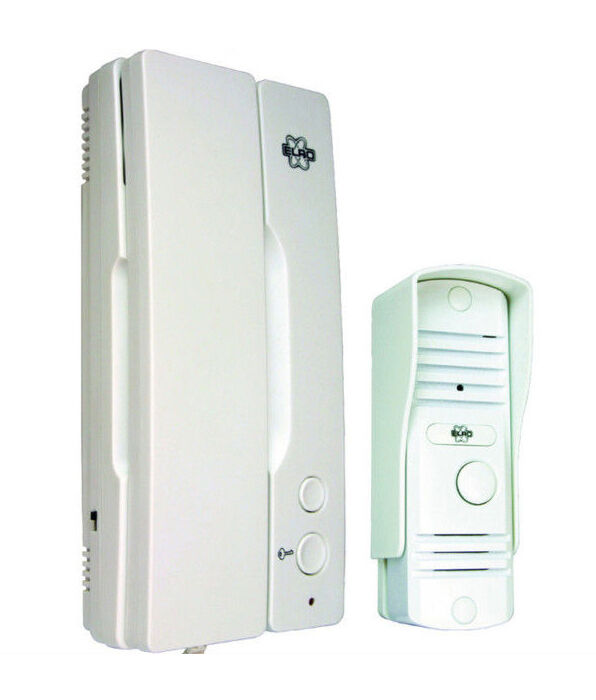 The two-way intercom is the best option for almost any sort of intercom use because it allows each intercom to send and receive. For this reason, the two-way intercom is excellent for office, door, and monitoring use. Channels, intercom usage, and interface all vary, but for the most part, the two-way intercom is a great basic choice for most uses. Intercoms that are suitable for outdoor use should be weatherproof or they might not be up for the job.
---
| | |
| --- | --- |
| 3 | Intercom with Video Monitoring |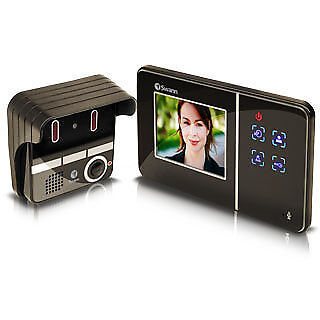 An intercom with video monitoring is a great choice for doors and entrances in apartments and homes. Top brands, including Swann, Byron, and Terraneo, offer video intercoms and doorbells. Video monitoring intercoms are useful for professional door monitoring and security, as well as for home and flat owners in search of a better way to see who is at the door. Video monitoring intercoms feature a camera that turns on when someone is at the door or offer continuous video monitoring, so they double as basic security cameras. Most intercoms with video cameras come with monitors, but others connect to a standard desktop monitor. Some options also include mobile alerts over Wi-Fi to alert owners when someone is at their door, even if they are not at home.
---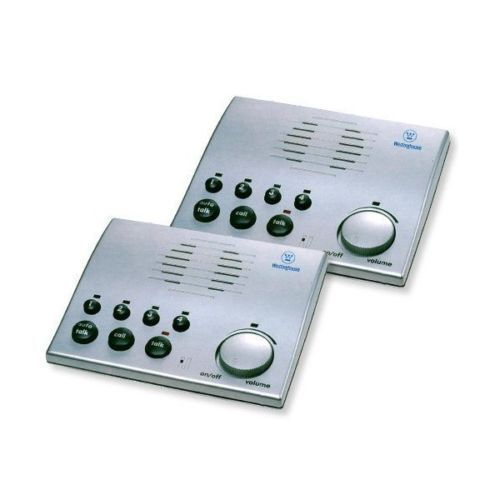 Intercoms with multiple channels offer the ability to accept calls from multiple rooms and locations, or allow users to chat on different channels in order to avoid picking up anything from the neighbours. Most wireless intercoms come with one to four channels, although some also come with as many as 10. Most multi-channel intercoms feature multiple handsets or receivers. For example, Cobra, Novi, Intertalk, and Swann all offer great multi-channel intercoms, and often with two to six individual units for placement.
---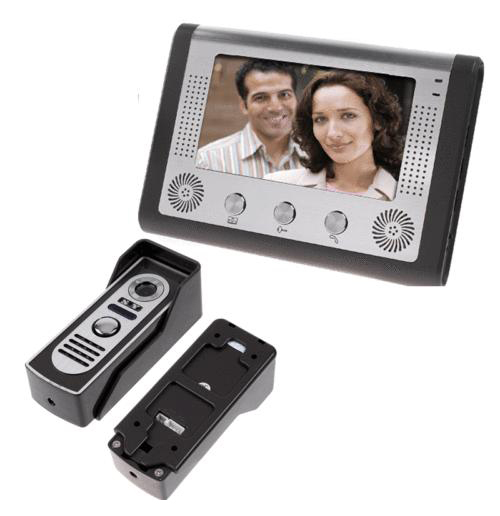 A doorbell intercom is the best option for shoppers who want to use their intercom at the front door or lobby. These intercoms are available for personal and professional use, and feature anywhere from one to upwards of fifty units on the interface board. Doorbell intercoms connect to an electric door lock and the door bells in the apartment or home so that owners can answer the doorbell or let the visitors in using the intercom. Brands like Byron and Swann offer a range of high quality wireless intercoms for single unit and multi-unit use.
---
Comparison
Many buyers can choose an intercom by setting a budget and settling on necessary features. Usually, buyers who want their wireless intercom for indoor or office use require a portable two-way intercom. Buyers looking for a door intercom can choose between a video, doorbell, or two-way intercom based on personal preference and budget. For the most part, buyers can just choose an intercom with features that they prefer.
How to Buy a Wireless Intercom
Wireless intercoms
are popular as an easy and efficient way to add to home security or increase office and workplace communication, but they can sometimes be difficult to find. One store that offers hundreds of different wireless intercoms is
eBay
, which allows multiple sellers to list new and used options. To find an intercom on eBay, look up the product you want using the search box on any page of the website. Buyers should consider their budget for the model, the actual value of the intercom, and any shipping cost before buying on eBay.