An internal network card connects a laptop or PC to an internal network or the Internet. Internal cards function inside of the computer and many users prefer them to external cards because internal cards offer better connection than external cards. Buyers looking for a
wireless network card
must decide what their needs and computer specifications are, consider the compatibility of the computer, and then set a budget based on intended use. There are hundreds of
network cards
that buyers can choose from, especially on eBay. Knowing the top five wireless internal cards can help buyers make an educated purchase decision.
| | |
| --- | --- |
| 1 | Intel EXPI9301CTG1P20 Gigabit CT Desktop PCI-E |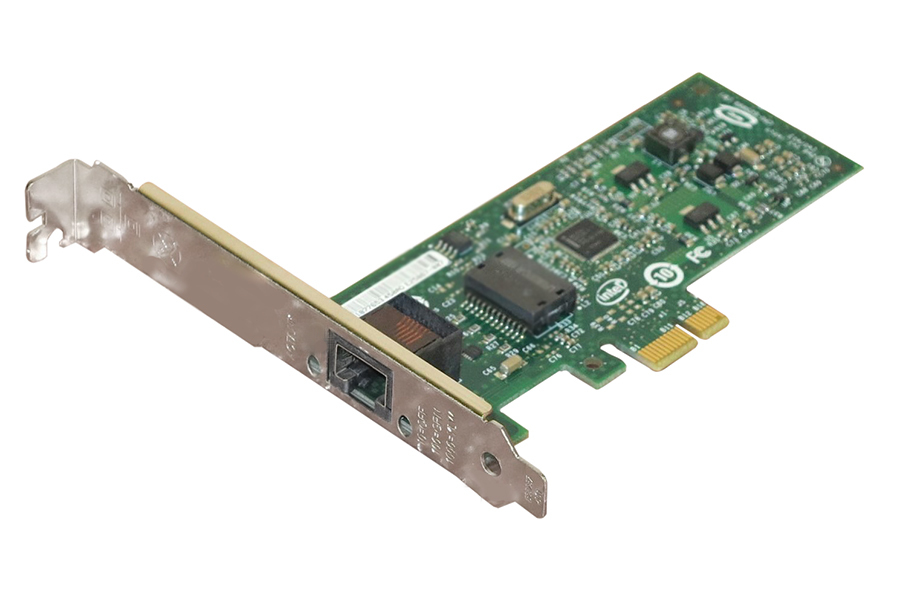 Intel's Gigabit CT Desktop wireless internal network card is a great option for anyone in search of a Gigabit Internet card. Gigabit or 802.11ac Internet and Wi-Fi processes and handles data faster than standard Megabit Internet, making it a speedier solution for users who plan to use their network connection for transferring or downloading large files. The Intel EXPI9301CTG1P20 card features a single port, copper wiring, and a PCIe 1.1 connector, and is compatible with most desktop computers.
---
| | |
| --- | --- |
| 2 | TP-Link TL-WN951N Wireless-N PCI Adapter |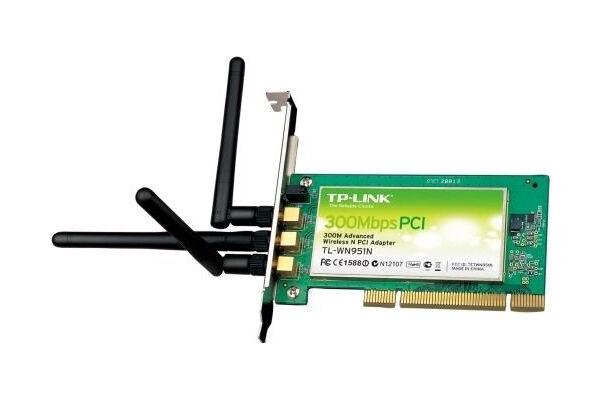 TP-Link is a popular electronics brand that also manufactures internal PCI network cards. The TL-WN951N features Multiple Input/Multiple Output (MIMO) technology for use over complex networks, signal sustaining technology, clear channel assessment, and compatibility with WAP and WAP2 secure networks. The card works with 802.11n networks and transfers at speeds up to 300 mbps, perfect for video streaming and online gaming. The adapter comes with an easy-install CD and features a one-click security setup. The TL-WN951 is compatible with Windows 2000 and higher, making it appropriate for most older and newer computers. The TP-Link is an excellent high-speed budget option that is hard to match for the same money.
---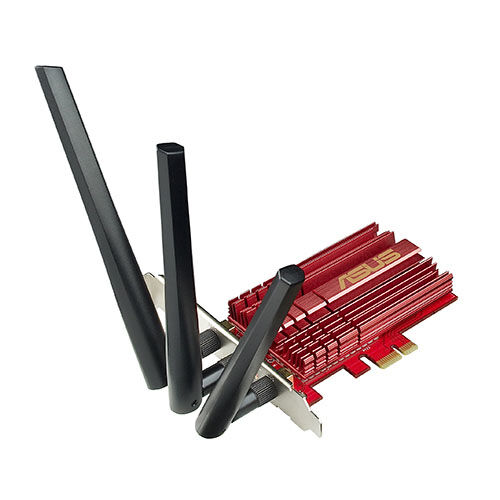 The Asus PCE-AC66 adapter is a dual-band wireless networking card with flexible antenna placement for ease of use. The card features three antennas and is compatible with most types of Internet protocols and security. The Asus is a very flexible option, especially for users who may be connecting to more than one network. While the PCE-AC66 is an internal networking card, it features an external magnetic antenna, allowing for more placement options on the PC. The card can clear up dead zones, and create powerful networks for users, meaning that it is appropriate for use in low connectivity areas. The Asus is compatible with Windows Vista and higher. Because it offers flexibility and a range of wireless compatibility, the card is an excellent option for almost anyone in need of fast Internet connectivity.
---
| | |
| --- | --- |
| 4 | NetGear WN311B RangeMax Next |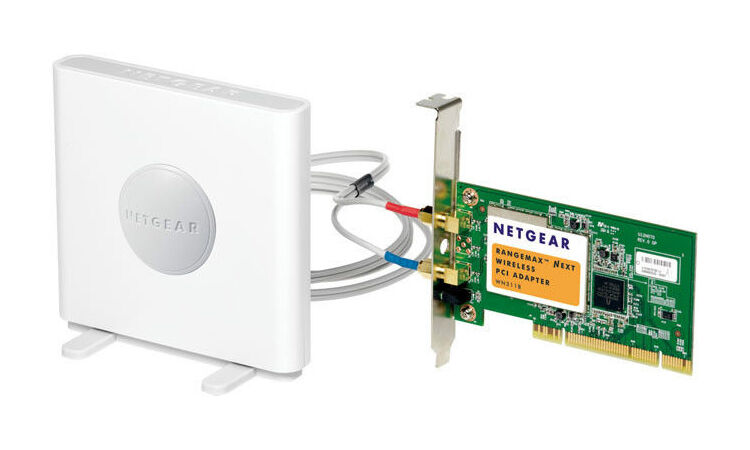 The NetGear WN311B RangeMax Next is an internal network card for home and small business use. Its features include the Easy Smart Wizard Setup, Push N Connect for three-step Internet connection, and compatibility with Wireless G and Wireless N networks. The card supports fast streaming, music and voice streaming, video chats, and online gaming, and is perfect for a one-floor network. With up to 300 mbps transfer, the card offers powerful high speed streaming for most uses, but is not appropriate for very large areas or two-floor networks.
---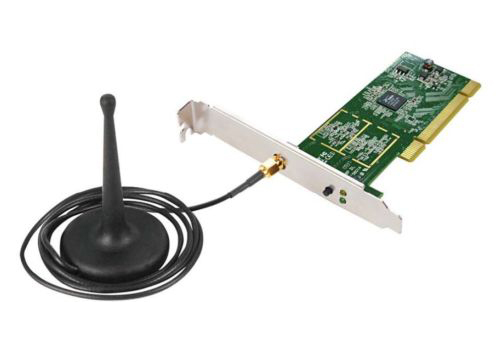 The Edimax EW-7711IN features an external wired antenna, 150 mbps transfer rate, and wireless range coverage increase. The card is slower than many other options available but is an affordable and durable option for buyers just looking for a wireless streaming experience on their desktop. The card is compatible with Windows 2000 and higher and with Mac OS X. In addition, the card is compatible with 802.11b/g/n Internet with support for WEP, WAP, WAP2, and WEPS security protocols in 64 and 128 rates. Essentially, the Edimax EW-711IN is a low priced internal network card for anyone looking for a home network card. The Edimax lacks the power for some applications, such as large gaming parties, as it may not have enough bandwidth; however, it is appropriate for most uses including online gaming.
---
How to Buy Wireless Internal Network Cards
Buyers on the market for a wireless internal network card can look on
eBay
to find a range of cards in new and used condition. Many eBay sellers list products so there are plenty of wireless network cards to choose from. Browse through the available models to find a card that suits your needs and budget. Keep in mind the range, MBPS, type of Internet support, and security support of the card, as well as which operating systems the card works with. After making a decision, you can simply locate a product you want to buy on eBay, read the product description, and buy it.