keyboard
s">Wireless keyboards provide a convenient, revolutionary method for typing data into computers. Keyboards are effective, easy-to-install, and increasingly affordable. This style of keyboard is quickly becoming the norm, pushing out wired predecessors. With so much of the market dedicated to the wireless keyboard, it can be difficult to wade through the endless selection. Finding the best wireless keyboard is no simple challenge. A handful of options come out on top in terms of responsiveness, sturdiness, and value.
| | |
| --- | --- |
| 1 | Logitech Wireless Keyboard K350 |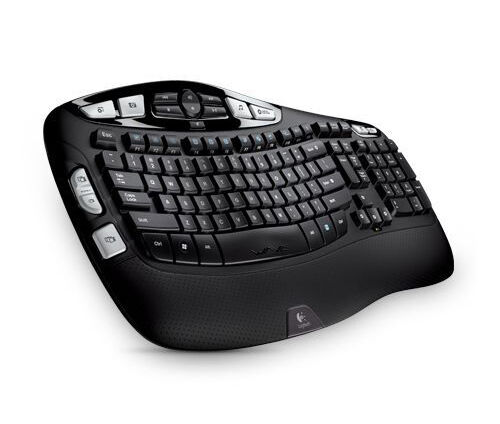 The <Logitech Wireless Keyboard K350 offers a responsive, comfortable cordless computing option. Ergonomically designed, this keyboard features a wave like design, varying key sizes, and a shape similar to Microsoft's Wireless Comfort Desktop 5000. A non-detachable wrist pad allows for comfortable resting between typing sessions. The single USB port can supply up to six compatible peripheral devices. This convenient feature makes it possible to use the same keyboard with multiple devices at work and home. The AA batteries included by Logitech last up to three years with regular use, making usage of the device especially efficient. Overall, this keyboard features an abundance of convenience and style in a highly affordable package.
---
| | |
| --- | --- |
| 2 | Anker Ultra Slim Wireless Bluetooth |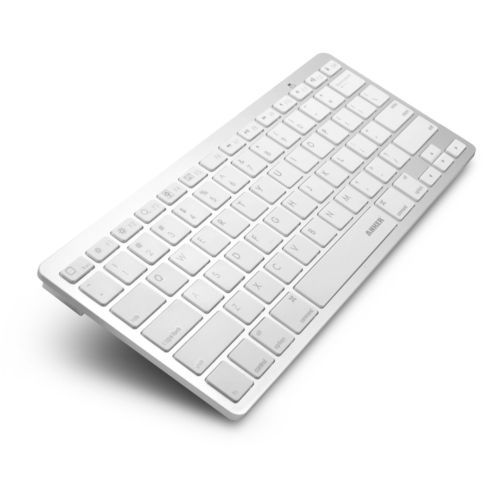 The Anker Ultra Slim Wireless Bluetooth eenabled keyboard works with tablets like the iPad and Galaxy S. It comes in either black or white and features a uniquely thin, streamlined design. The tilted ergonomic design reduces wrist strain and other typing related injuries. The low profile keys are whisper quiet and because of its slim design, the keyboard easily fits in a backpack or briefcase during travel. A great on-the-go keyboard at an affordable price, this device functions on two "AAA" batteries and offers up to 700 hours of battery life. Thanks to automatic sleep mode and other functions, most users go up to a year-and-a-half between battery changes.
---
| | |
| --- | --- |
| 3 | Logitech Wireless Touch Keyboard K400 |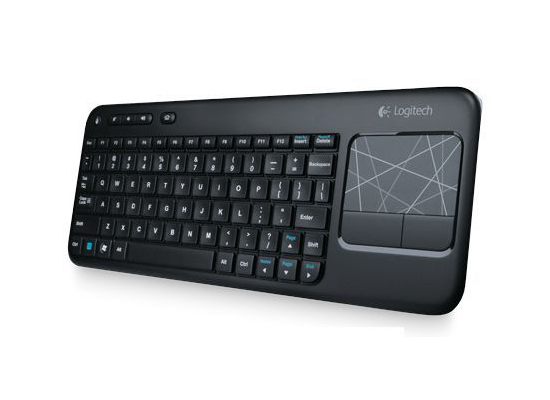 A perfect companion to one's entertainment centre, the Logitech Wireless Touch Keyboard K400 has a range of up to 10 metres. It also features a revolutionary multi-touch pad, eliminating the need for a separate mouse. Unique design features allow the keyboard to remain in an upright position for easy use and storage in the living room or den. The unifying USB port makes it possible to use the same keyboard on multiple devices, another benefit to anyone who incorporates wireless technology in multiple areas of the home. Though touted as a great entertainment system device, the responsive comfortable keypad and energy efficient system make this a great working keyboard, with little strain on the wrist and ultra-quiet keys.
---
| | |
| --- | --- |
| 4 | Sharkk Ultra-Slim Wireless |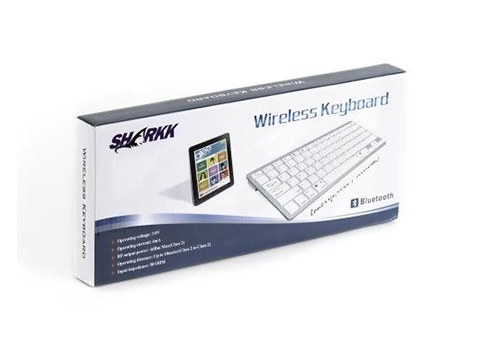 The Sharkk Ultra-Slim Wireless keyboard measures a mere four millimetres in width. The design includes a rare, lightweight aluminium make-up, sleek enough to accommodate the newest tablets, smartphones, and notebook computers. The Sharkk runs off a built-in rechargeable battery that never needs to be replaced, a unique quality amongst wireless keyboards. Though the thin body format and weight of 170 grammes make this keyboard a perfect companion for smartphone and tablet users, it works with most bluetooth enabled PCs and laptops as well.
---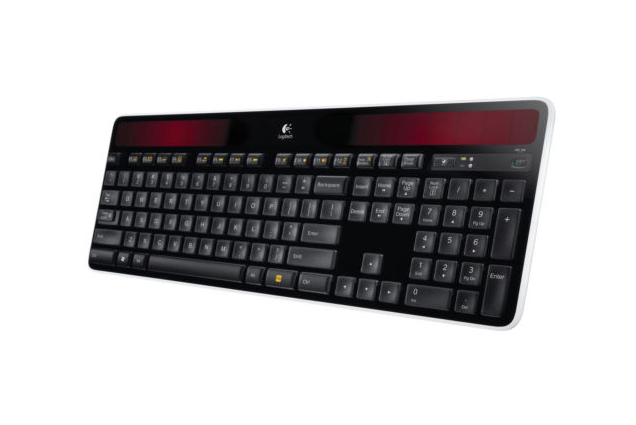 The Logitech Wireless Solar keyboard offers a great fit for the eco-conscious technology buff on the go. Logitech Solar keyboards function with natural light, leaving no need for the hassles of traditional battery charging and replacement. The unique solar panel charges the keyboard using any source of light, even a desk lamp. When fully charged, the solar keyboard can work for three months in total darkness. The powerful 2.4 GHz wireless connection eradicates common wireless technology issues including delay time, dropouts, and interference. 128-bit encryption provides the highest level of security possible on this type of device. Lightweight, comfortable, and compatible with most desktop and laptop PCs,, the Logitech Solar keyboard offers a variety of benefits in an economical package.
---
How to Buy Wireless Keyboards
Convenient, effective
wireless keyboard
s are abundant on the web. Finding wireless keyboards on
eBay
is a simple matter of inputting related search terms in the site's convenient engine. Try seeking "wireless keyboard" or something similar for a large number of results. Narrow choices by using the many refinement options available on eBay. Wireless keyboards feature an increasing number of technologically advanced features and comfort-increasing design factors. Often the same wireless keyboard works simultaneously on multiple items throughout the house via a single USB port. This feature provides for ultimate unity and convenience in a modern, digital-based household environment.