Jackets
are vital accessories for the spring, fall, and winter months, offering the coverage, warmth, and style that women need for those chilly seasons. However, jackets also have many summertime uses. Summer days can turn chilly in the evening, and rainy summer weather often necessitates an extra layer for warmth and protection. In addition, many office environments and other workplaces have powerful air conditioning that may keep the rooms too cool for some women. In all these situations, the right jacket can ensure a woman's comfort. The top five
women's jackets for the summer
are available in many clothing boutiques and shops, as well as online through
eBay
.
| | |
| --- | --- |
| 1 | Zara Leather Biker Jacket |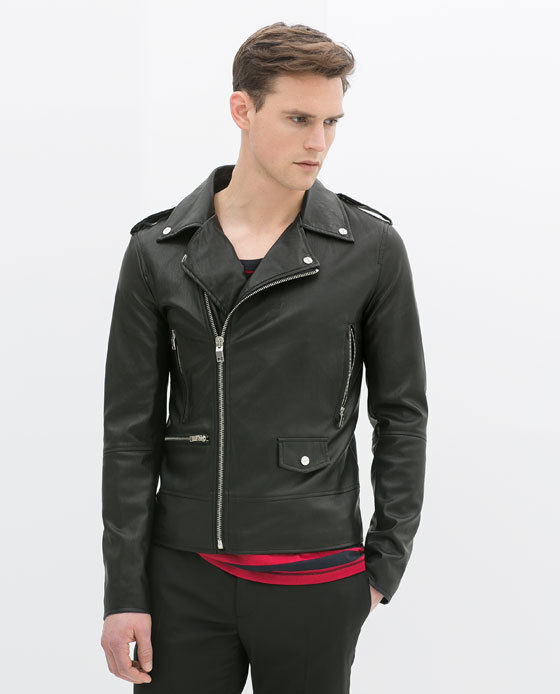 At first glance, a leather jacket may seem too thick and heavy for summer. However, women who ride motorcycles or live in windy, rainy areas may need that extra thickness and coverage, even during the warmer months of the year. Leather jackets work for any season and add an edgy look to any ensemble. Zara's leather biker jackets in particular earn high praise from reviewers, who call them stunning, comfortable, and chic. Owners also praise the quality of these faux leather pieces, including the warmth, construction, and overall design. Zara produces several types of leather jackets for women, with fresh styles frequently appearing on the market.
---
| | |
| --- | --- |
| 2 | Calvin Klein Denim Jacket |

A denim jacket, like a leather jacket, is a seasonless piece that every woman should consider adding to her wardrobe. Denim jackets work well for casual work environments or for down time with friends and family. A trip to the seaside on a chilly day, a picnic on a cool summer evening, or a long work day in an air-conditioned building are all ideal settings for classy denim jackets. Calvin Klein, a favourite brand among men and women alike, produces a variety of Calvin Klein denim jackets. The denim motorcycle jacket from Calvin Klein comprises dark denim and mimics the cut of a leather motorcycle jacket.
---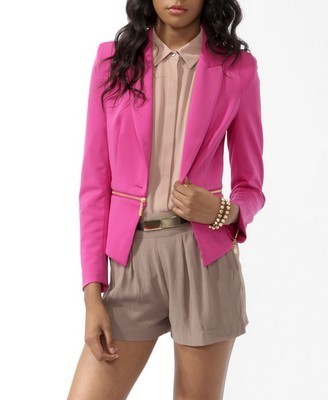 Women who want a professional look may opt for a blazer as a summer jacket. Some women prefer blazers with an extra twist of style, since such jackets allow them to celebrate their own personality while still conforming to the dress code at work. Well-loved as an iconic brand for young fashionistas, Forever 21 supplies clothing for the workday as well as for the evenings and weekends. Forever 21 blazers come in different lengths, shapes, colours, and patterns, ensuring that even the most fastidious shopper can find something to love. From classic fitted blazers in bright colours or stripes to crepe woven blazers to laid-back blazers that fall below the hips, Forever 21 adds a unique element to every jacket it produces.
---
| | |
| --- | --- |
| 4 | Burberry Brit Bomber Jacket |

A bomber jacket is shorter than some other styles, making it ideal for summer days when women do not need a full coat but appreciate a little extra coverage and protection from the elements. The Burberry Brit bomber jacket carries a high price, but it bears high ratings to match the cost. Owners love the soft, embracing feel of this jacket. While the silhouette is military-inspired and therefore somewhat stark and masculine, Burberry achieves a more feminine feel by adding details such as a shearling collar, fur details, or subtle prints. The cropped length of the bomber jacket makes a woman's waist appear to start a little higher on her torso, giving onlookers the illusion that her legs are longer. A Burberry Brit bomber jacket works well with form-fitting pants or a short summer dress.
---
| | |
| --- | --- |
| 5 | Talbots Seasonless Wool Jacket |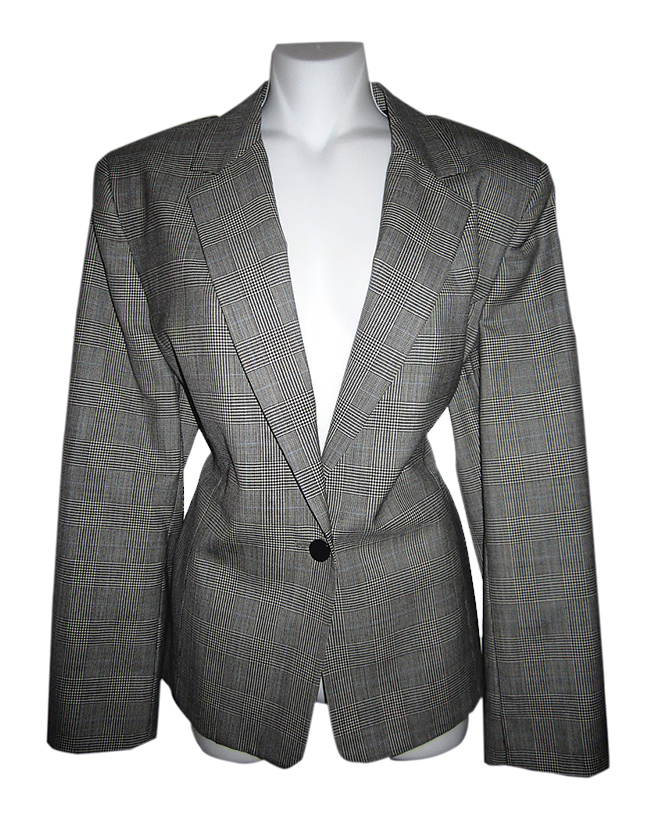 Businesswomen need comfortable blazers and jackets to carry them through both the winter and summer seasons. Fortunately, Talbots offers a seasonless wool jacket: a single-breasted boyfriend blazer that is chic and figure flattering. This jacket comes in navy, tan, taupe, slate heather, or black, all of which coordinate well with the blouses, shirts, and pants that women already have. It includes long sleeves, a back vent, and a couple of subtle side pockets with flaps. With a shape that flatters nearly any body type, the Talbots seasonless wool jacket is a favourite among consumers.
---
Shopping for Women's Summer Jackets on eBay
Whether you are an experienced online shopper or a novice,
eBay
supplies plenty of buyer-friendly features to ensure you enjoy your shopping session. Areas of the website such as
eBay Shops
offer a retail-style environment, while eBay's main website supplies a vast selection of products and bargain prices that often include free shipping and other benefits. Shop the top styles of summer jackets on eBay to stay comfortable and fashionable this season.