These are five things I have personally found within the last two weeks!
1. Be aware of Main Photos which are obviously taken from magazines/other publications. These may be followed by photographs of the item for sale - but careful viewing could show 'differences' in the item you are bidding for ..... and may eventually get! Don't 'fall in love' with a magazine cover.

2. Never bid for an item which you have a 'gut feeling' may not be genuine. Go to the maker/Designer web site or visit shops and check out exactly what that label inside the garment or shoe looks like. How is it stitched? Is it printed on or sewn on? Where are the seams?

3. If you question the photograph which the seller has put on their ebay page, don't be fobbed off with answers which are evasive or plain stupid! If you are told ' the light when I took the picture was not very good' - ask, politely, for another one to be uploaded! Sellers are here to do just that, Sell. It should not be too much trouble to take another picture and upload this one to the site page as an 'extra'.

Happy Buying ...... ooooo and Selling :)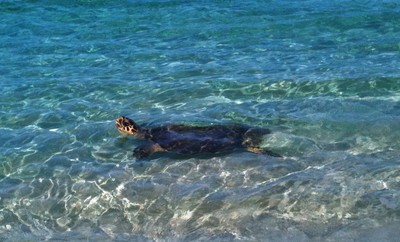 Add a caption
Better to move carefully and thoughtfully - than impulse buy!