The modern function of an
AV adapter cable
is to connect Internet service to a home network. The adapter allows users to access the Internet from anywhere inside the signal's range. With an input for an
Ethernet cable
, and a plug that connects to a router, an AV adapter removes the need to run inconvenient cables throughout a space. With the use of network cables, an AV adapter connects to other devices. The most common network cable is an Ethernet cable. The technicalities of an AV adapter, and the numerous options available, make it difficult for shoppers to make proper purchase decisions. In order to purchase an AV adapter that fits their needs, consumers must understand the intricacies of the options available.
| | |
| --- | --- |
| 1 | Trendnet Powerline 500 AV Nano Adapter Kit |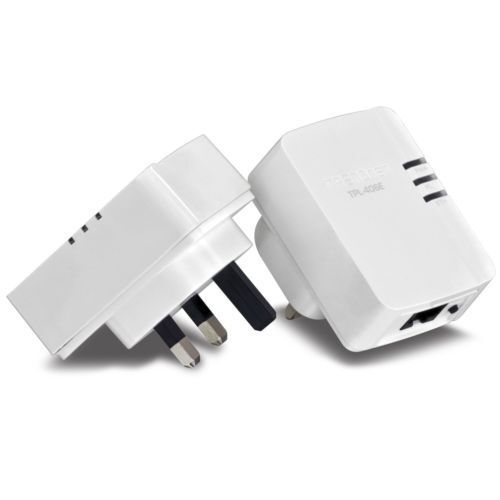 The Trendnet Powerline 500 is a compact adapter with a robust set of capabilities. When it plugs into an outlet, the small size leaves room for additional devices to plug in. The easily accessible port on the bottom of the device connects the adapter to a wide range of Ethernet devices. The powerline AV adapter kit works well with other powerline devices, which makes it ideal for a cohesive in-home network.
---
| | |
| --- | --- |
| 2 | ZyXel PLA4205 Powerline Gigabit Ethernet Adapter |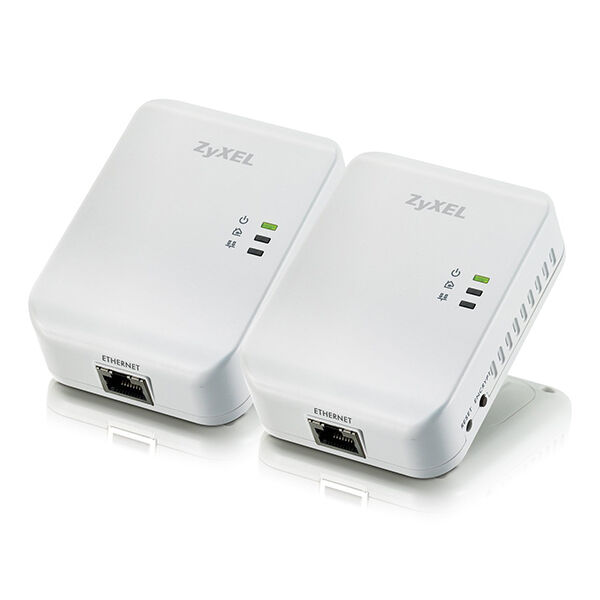 The ZyXel Powerline Gigabit Ethernet adapter is one of the fastest powerline adapters on the market. With double the speed of a typical Ethernet connection, the device connects to a router through a cable, and plugs into most wall outlets. The gigabit Ethernet port allows users to plug an Ethernet cable into it in order to make it Internet ready. Furthermore, security features include encryption capabilities that block outside users from network access. It is widely compatible with most adapters on the market. Users rate the ZyXel PLA4205 as a top choice due to the fast-speed Internet connection it creates.
---
| | |
| --- | --- |
| 3 | Actiontec Powerline Network Adapter Kit |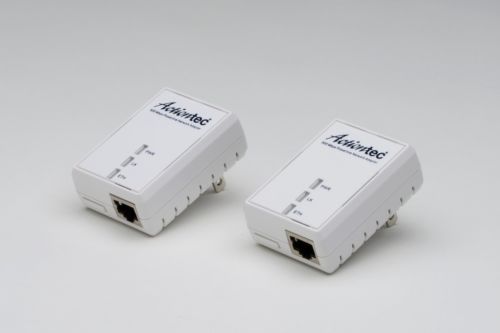 The compact size of the Actiontec Powerline Network Adapter leaves room for other devices when it plugs into an outlet. It also creates a secure Internet connection, and an LED light system indicates signal strength. It is compatible with other powerline adapters; however, security functions are only compatible with like-brand components. With the use of an AV adapter cable, the Actiontec Powerline connects to most Ethernet devices and routers. Reviewers cite the adapter's compact size and affordability as its most attractive features.
---
| | |
| --- | --- |
| 4 | Netgear Powerline AV+ 500 Adapter XAV5501 |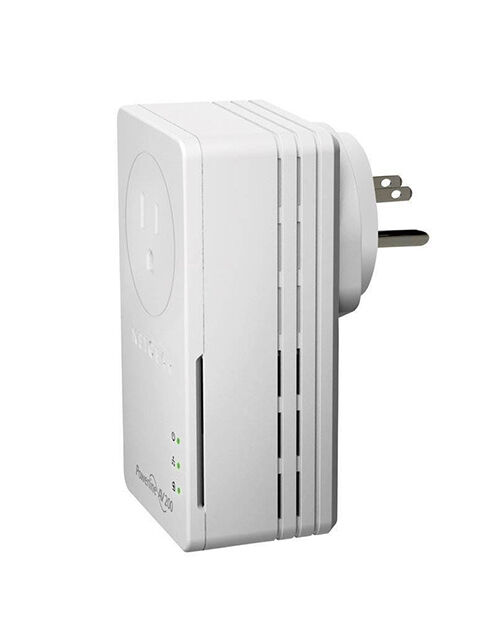 A highly rated powerline adapter, the Netgear Powerline AV+ 500 includes a pass-through plug that allows users to access the second power outlet. Adapter cables are compatible with numerous Internet devices, and status lights indicate the current state of the Ethernet connection, power level, and powerline connection. In addition to a quick 240 Mbps, the device features a simple security button that allows users to create a secure connection with all devices on the network. According to users, speed, ease of use, and a compact size are the most attractive features.
---
| | |
| --- | --- |
| 5 | D-Link DHP 540 Powerline AV Adapter |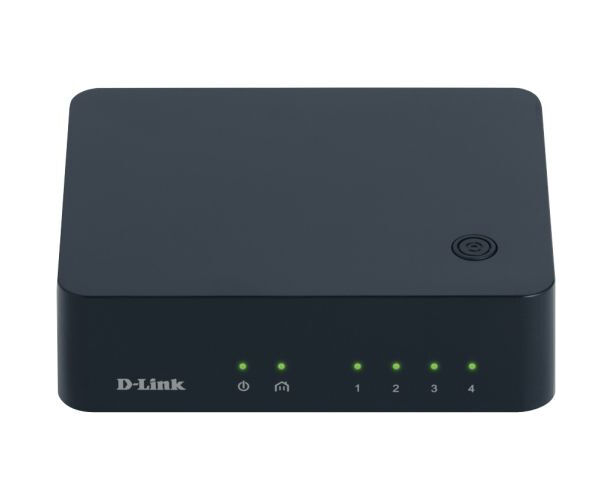 The D-Link DHP 540 Powerline AV four-port Gigabit switch extends the reach of a home network with adapter cables and Ethernet devices. The adapter has four ports that allow up to three Ethernet devices to connect to one D-Link adapter. With multiple adapters in multiple power sources throughout a space, it creates a network through the electrical wires. It can also secure a network of other D-Link adapters. The D-Link DHP 540 is a top choice for its affordability and overall performance.
---
| | |
| --- | --- |
| 6 | Linksys Powerline AV Bridge Kit |
The Linksys Powerline AV Bridge Kit allows users to quickly and easily create a network with up to four devices. The kit includes two pieces, one that plugs into a power source within the space, and another that connects to a router with an AV cable. In essence, this setup turns the electrical wires into an Internet network, which allows devices to access the Internet. Horizontal and vertical positions allow additional devices to plug into an outlet. In addition, the Linksys Bridge Kit is compatible with other adapter kits for network creation. The most attractive features among reviewers are the detachable power cables, fast speed, and overall ease of use.
---
How to Buy AV Adapter Cables
The marketplace at eBay makes it easy to find an
AV adapter
that fits your needs. Type "AV adapter" into the search field on any page, and use the navigation available to narrow the selection. Homes and offices often have multiple Internet devices, which makes it essential for Internet access to be available. An AV adapter kit is a cost-effective way to provide secure Internet access throughout a space. Online retailers like eBay make it quick and easy for you to find the right device.