Anyone who owns a smartphone, tablet, or laptop computer knows how many cords and adapters they tend to accumulate over time. Owners of Apple products, such as
iPhones
,
iPads
, and
MacBook Air laptops
are no exception. They can find a variety of genuine Apple adapters and cables that convert from one power source to another, allow users to connect Apple devices to external displays, and connect other devices, such as digital cameras, to Apple devices. When shopping for Apple adapters, prospective buyers may want to limit their search to genuine Apple parts to avoid damaging their expensive Apple products. Before making a purchasing decision, buyers should determine which type of adapter they wish to purchase and then browse the selection on eBay.
| | |
| --- | --- |
| 1 | Apple Lightning to SD Card Camera Reader |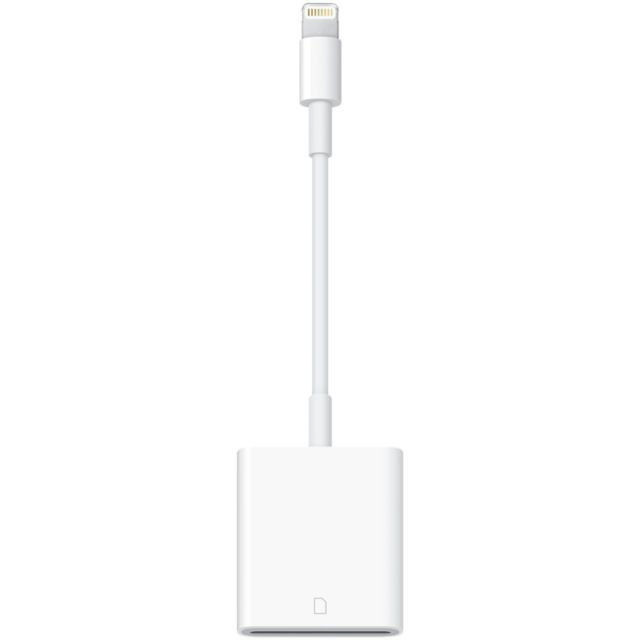 Owners of newer devices, such as the iPhone 5, the iPad Mini, or the iPad 4 can connect the Apple Lightning to SD Card Camera Reader adapter to their device to quickly and easily download photos from their camera's SD card directly to their Apple device. Thanks to Apple's syncing abilities, once users download their photos and sync their device to their computer, the photos automatically upload there as well. Users often find that storing photos on their iPad or iPhone makes organization a breeze because Apple organizes them into albums automatically.
---
| | |
| --- | --- |
| 2 | Apple iPad Camera Connection Kit |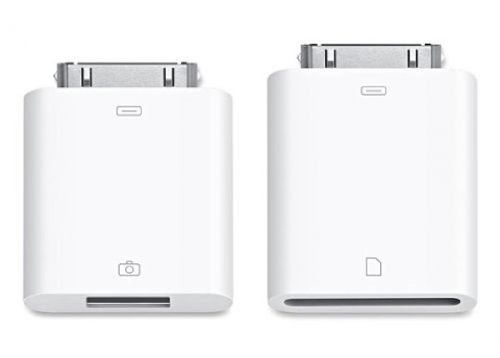 Users of older iPad products, such as the iPad 3, can use Apple's iPad Camera Connection Kit to transfer their photos to their iPad. This kit contains two adapters, one that connects the iPad to the camera via a USB cable and the other that acts as an SD card reader. Once the photos upload, users can take advantage of Apple's organization capabilities to separate their photos into albums as well as the syncing feature to copy their photos to their computer.
---
| | |
| --- | --- |
| 3 | Apple Lightning to VGA Adapter |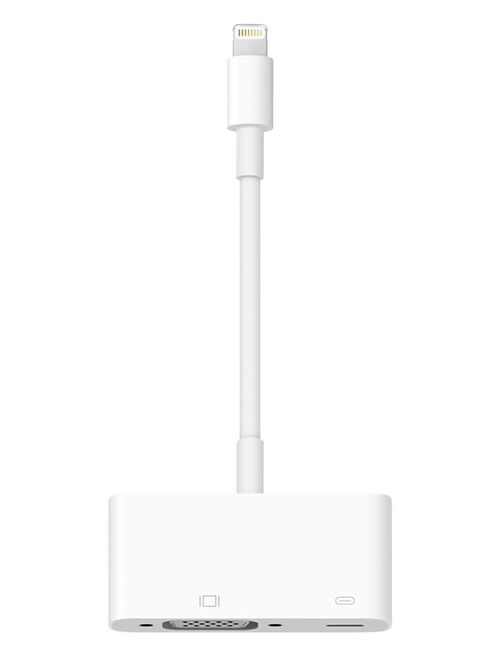 Individuals who want to display the content of their iPhone, iPod Touch, or iPad on a larger screen should purchase the Apple Lighting to VGA Adapter. This adapter connects to the lightning port on the Apple device and displays the device's content on any television, display, or projector with a VGA input option. The adapter is capable of displaying resolutions as high as 1080p, though it only transmits video signals, not audio. This adapter is compatible with all iPhone 5 models; newer iPads, such as the iPad 4 and iPad Mini; and the fifth generation iPod Touch.
---
| | |
| --- | --- |
| 4 | Apple MB706B/A USB Power Adapter |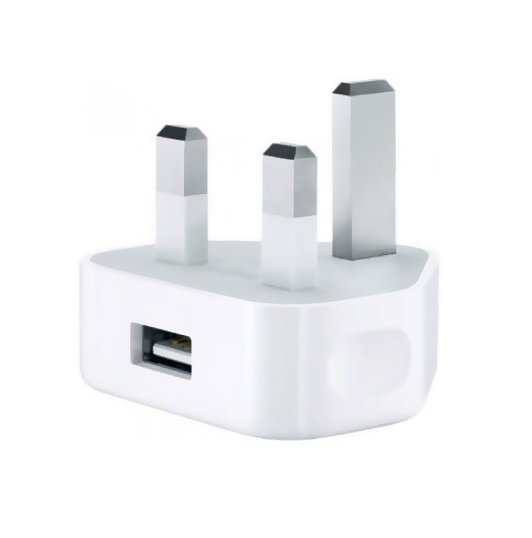 Individuals who purchased their Apple products in the US or other countries may find that they do not have the proper electrical plug to charge their device in the UK. The Apple MB706B/A USB Power Adapter can fix this issue. It offers a USB port on one end so users can plug their Apple power cord into it, and offers the plug configuration required for charging in the UK and Ireland.
---
| | |
| --- | --- |
| 5 | Apple Lightning to MicroUSB |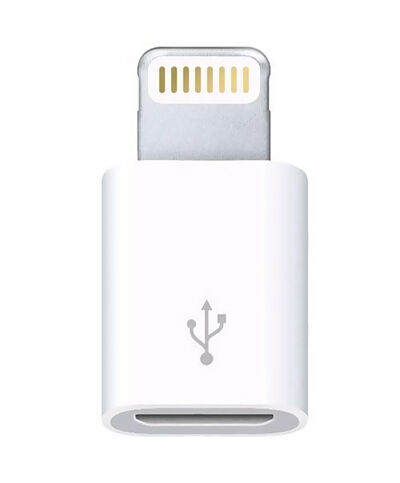 Individuals and families with a lot of technological gadgetry may find they have a plethora of devices that use the popular microUSB connector. Since Apple does not use this connector, it is not easy to connect Apple devices to non-Apple devices, nor can users charge their Apple products using microUSB chargers. This is where the Apple Lightning to MicroUSB adapter comes in. This tiny adapter connects to an iPhone or iPad lightning port on one end and a microUSB cable on the other so users can connect devices or use microUSB chargers for their Apple products.
---
| | |
| --- | --- |
| 6 | Apple Thunderbolt to Gigabit Ethernet Adapter |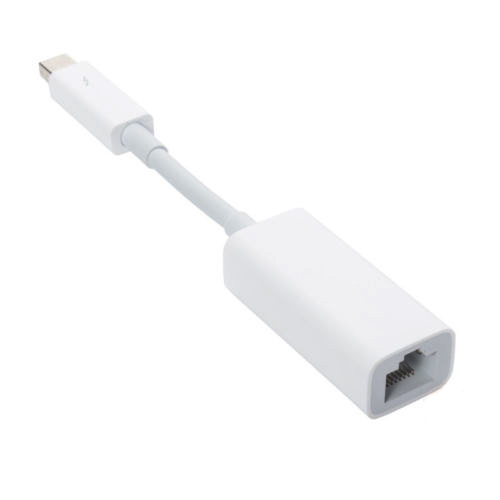 Designed for Apple desktop and laptop computers, the Thunderbolt to Gigabit Ethernet Adapter provides an instant RJ45 port so users can connect to a LAN network via an Ethernet cable. The Ethernet port supports 10, 100, and 1000 Base-T Ethernet networks so users can access all of the speed their network provides. The adapter is compatible with all Apple computers with a Thunderbolt port. The computer must have OSX 10.7.4 or later to use this adapter.
---
How to Buy Apple Adapters
Prospective buyers should browse the selection of
Apple adapters
on
eBay
for the best selection and the lowest prices. To find a specific adapter, buyers can type the adapter name into the search bar and then browse the search results or filter them using the options on the search results page. The variety of adapters available for Apple products is staggering, but using them can improve productivity and make it easier to use the Apple devices. Prospective buyers should consider buying genuine Apple parts to avoid damaging their devices; however, they should shop on eBay to get these genuine Apple accessories at a fraction of the retail cost.