People who have their laptops perpetually by their side know how important it is to protect the device. From bumps on the road to the occasional spilled drink, laptops can easily stop working due to a number of factors.
Laptop bags
are made to protect the computer while it is transported to and from different locations. Unfortunately, while much effort is put in researching for the best laptop, few people put in the time doing the same for an appropriate laptop bag. Whether purchased on eBay or at a specialty computer shop, shoppers should know the top bags and
backpacks for computers
on the market today.
| | |
| --- | --- |
| 1 | Pegasus SwissGear by Wenger |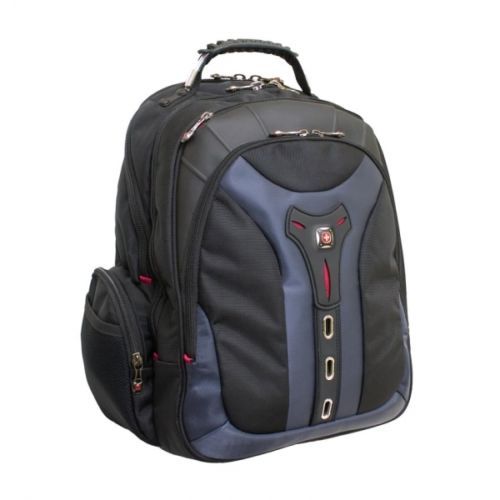 The Pegasus SwissGear by Wenger is a computer backpack made to accommodate laptops with screen sizes of up to 17 inches. Created using nylon and poly, this backpack has a depth, width, and height of 25.4 by 33 by 43.2 cm. Not only does it come with cushion shoulder straps and airflow back padding, the Pegasus SwissGear also features a COMP-U-FLEX computer pocket and a dual handle system. More than this, this computer backpack also has a trolley and an essentials organiser.
---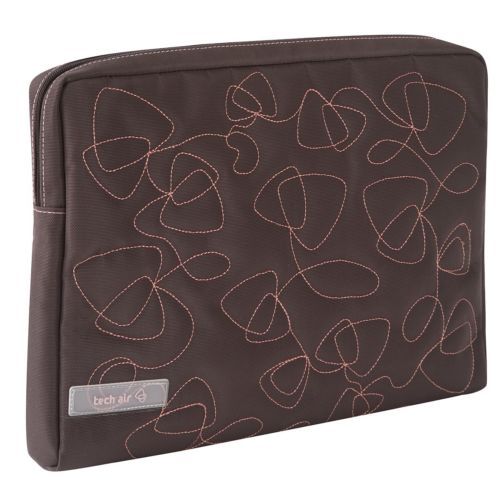 Those who prefer slinging a bag on their shoulder should consider getting a Tech Air Laptop Case. Made for 15.6-inch laptops, the hand luggage-compatible Tech Air has compartments for their power adapter and documents. Apart from its adjustable shoulder straps, this classically-styled laptop bag measures 29.5 by 42 by 10.5 cm.
---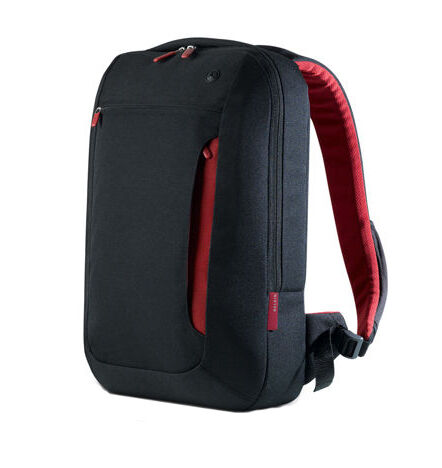 The Belkin Impulse LLine is a slim backpack for laptops up to 17 inches. Measuring 52.8 by 43 by 12.4 cm, this laptop backpack also offers a wide range of compartments for a power adapter, pens, documents, and other laptop accessories. For added comfort, the Belkin Impulse is made from breathable mesh to minimise sweat along with padding for shoulder support. There is also a convenient headphone grommet for those who enjoy listening to music but wish to keep their MP3 player safe and secure.
---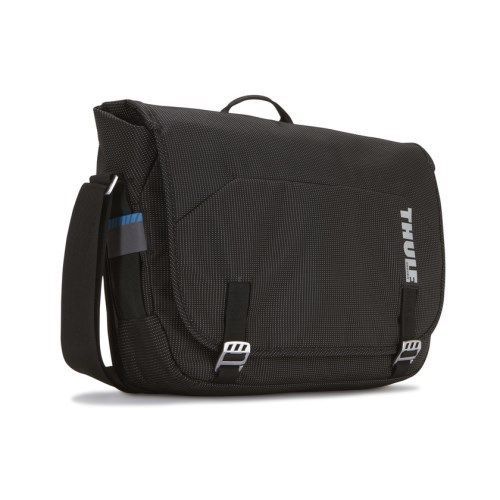 Laptop users who need large backpacks may find the Thule Crossover bag tto their liking. Made from dobby nylon, this waterproof laptop backpack holds a 17-inch laptop and comes in 25 and 32-litre versions. Able to hold a lot of stuff, the backpack also has padded EVA shoulder straps designed with user comfort in mind. People who want to carry sensitive items like sunglasses may also enjoy the zipped compartment fitted with rigid box at the top of the backpack.
---
| | |
| --- | --- |
| 5 | Dicota BacPac Challenge |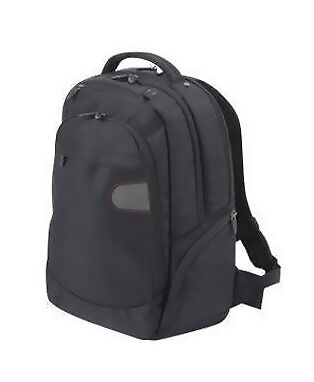 Created with 16-inch laptops in mind, the Dicota BacPac has room enough for both a laptop and a tablet. As for the laptop accessories, they may be stored in mesh pockets within the main compartment. Users who require easy access to items like keys and identification cards can store them in zipped compartments on the sides. Not only does it have a dedicated pocket for small electronics, the Dicota BacPac is also comfortable to slip on the shoulders with plenty of thick mesh padding.
---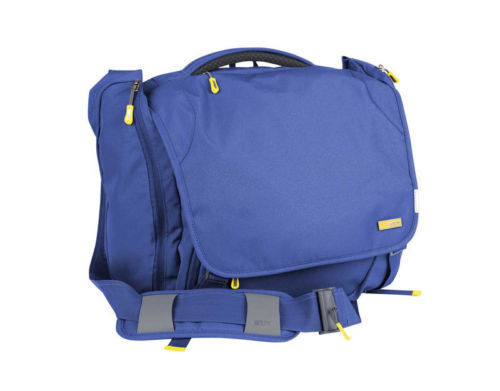 The STM Velocity Velo 2 is a 20-litre bag made with water-resistant polyester. Because of its largely informal style, this slim laptop bag is generally aimed at students and professionals who can dress casually to work. The Velo 2 ccan handle laptops with 15 to 17-inch screens along with a small tablet. Inside the bag, there are also a lot of zipper compartments to store a variety of items. However, its standout feature is the side-loading sleeve that allows the user to slide their laptop inside without opening the main compartment.
---
Cost of Computer Bags and Backpacks
The more features and compartments that the laptop bag has, the pricier it becomes. Users should find that the classic laptop bag, similar to ones bundled by laptop manufacturers along with the laptop, is the most economical. Due to their numerous compartments and overall durability, computer backpacks, on the other hand, are typically the more expensive choice.
How to Buy Bags and Backpacks for Computers on eBay
Shoppers who are looking for bags and backpacks for their computer should make eBay their first stop. Whether you are looking for a new or used computer bag, you should be able to find selections from local and international eBay sellers. Just type the product you are looking for into the search bar and filter the search results based on price, condition, location, and more. If you have questions on the computer bag that you have been eyeing, you can communicate with the seller through the "Ask a Question" link. Protect your laptop from getting damaged by purchasing a backpack or bag on eBay today.