For consumers who wish to upgrade their car stereo, a
CD player
with a memory card input is a solid choice. Car stereos are not equipped to solely play CDs and radio stations; newer systems accommodate iPods and other MP3 players, as well as USB supported devices. A player with a memory card slot, also called an SD card input, plays music from digital sources uploaded as files onto a memory card. This allows consumers more options for playing music and makes the system more versatile. Consumers looking for a high-quality car CD player with additional features consider and compare some of the top models before settling on one to purchase.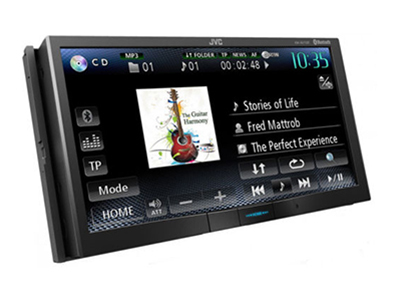 A superior sound system with multiple features, the JVC KW-AV71BT does more than play CDs. The system includes Bluetooth capability for wireless compatibility, and offers consumers a 7-inch touchscreen with an inbuilt DVD player, CD player, and the ability to play digital files from USB and SD sources. The system supports hands-free phone calls and is compatible with Android and Apple operating systems. Available with satellite radio such as Sirius, the JVC system offers multiple ways for consumers to listen to their favourite music, watch movies, and use mobile phones. Dolby digital sound is clear and rich, and the front panel is detachable for safety purposes.
---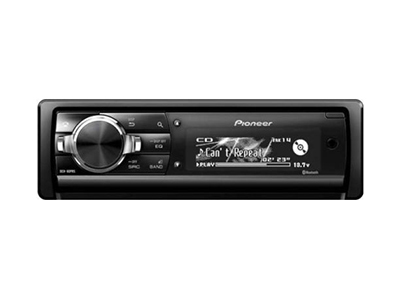 Made with premium Pioneer quality, the Pioneer DEH-80PRS is an audio CD and radio player with benefits. The Pioneer car system includes a CD player and stereo packed with features, such as an SD card slot, iPhone and iPod compatibility, wireless Bluetooth, and an inbuilt amplifier for stellar sound. The Pioneer system features a remote control, detachable faceplate, and USB ports. Pioneer systems function at a high level to optimise sound quality in the best ways possible. A special equaliser helps maintain the perfect sound. Consumers also stream Pandora radio as well as install a convenient steering wheel remote for easy control of the system while driving.
---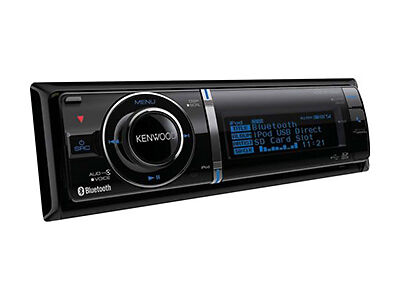 Created for true music lovers, the Kenwood KDC-BT92SD is an unbeatable sound system for the car. The Kenwood system includes Bluetooth capability as well as AUX and SD inputs for peripheral devices and memory cards. Consumers play music from CDs as well as an Pod or other MP3 player and buyers enjoy the inbuilt, 13-band equaliser for the most precise sound, as well as the USB inputs. The Kenwood KDC-BT92SD offers a remote control and easy-to-use search keys. The system is upgradeable with firmware, and offers a user-friendly LCD display with multiple language options. The system plays CDs as well as CD-Rs.
---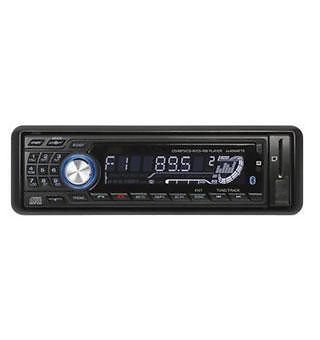 A quality head unit with maximum power, the Mutant MT7609BT offers superior sound to consumers who want a high-tech system. Not just for playing CDs, the Mutant stereo offers hands-free calling with an easy-to-use dialling pad which includes calling history and compatibility with many audio sources. Consumers listen to their favourite CDs or CD-Rs, or simply plug in an iPod or SD card with multiple inputs to access. The Mutant system is an affordable option for consumers who wish to purchase a high-end stereo without the luxury price.
---
| | |
| --- | --- |
| 5 | Blaupunkt Nashville DAB47 |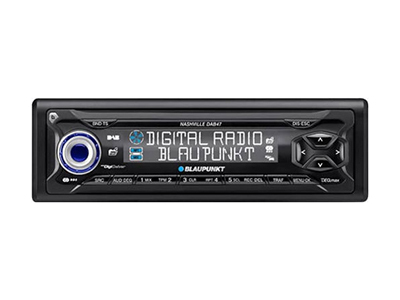 The Blaupunkt Nashville DAB47 digital car audio system offers many features for an affordable price. The streamlined unit features USB, SD card and CD capability, as well as the option to store songs using a memory card. Consumers play all CDs including CD-RW options and an iPod or MP3 player. This unit includes a remote control and a bass enhancement feature for immersive sound. Users record audio on to an SD card. The Nashville system is upgradeable, and the removable face makes safety simple. This Blaupunkt Nashville car audio system has a vast memory, which stores song playing order that consumers select from their MP3 player to create a custom playlist.
---
A car audio system that includes a CD player and multiple inputs for an MP3 player and SD card, the Pioneer DEH-8400BT caters to tech savvy consumers. The system is Bluetooth compatible and works with all types of CDs including CD-RW formats. Consumers connect a mobile phone to stream audio or insert an SD card for simple playback. Consumers customise their tunes with an equaliser, and the system lowers in volume when listeners take a phone call. The Pioneer system includes a MOSFET amplifier for quality sound, and when buyers play a MP3 player, the connection charges the player while the music plays. Buyers connect a number of peripherals and equipment such as added speakers.
---
Buying Car CD Players with Memory Card Input on eBay
If you are ready to crank up the sound in your car, purchase a high-quality car audio system on eBay. Search for a new system from an authorised merchant who has excellent feedback, and if you are unsure about the system, contact the seller to see if you can check it out in person before purchasing by clicking " Ask a Question" on the seller's page. These days, car audio systems do much more than simply play CDs or the radio. Consumers connect an iPod to stream MP3 files, or slip in an SD card to access song storage. With easy Bluetooth access, taking phone calls while driving is safer and simpler.