With the profusion of technology in modern times, almost everyone has some sort of personal electronic device. One of the most popular is the
Apple iPod
. It allows the user to listen to music anywhere, anytime. Because the iPod is so versatile and easy to transport anywhere a user wants to go, it needs a tough case for protection. Some cases even do double duty by providing a method for carrying, as well. To make the best purchase, consumers should know the different features of the most popular
iPod cases
so they can choose the best case for their lifestyle.
| | |
| --- | --- |
| 1 | Survivor Extreme Duty Case and Belt Clip for iPod Touch 4G |
This rugged case from the iPod accessory giant, Griffin Technologies, is sure to keep an iPod secure in any condition. The frame of the case consists of shatterproof polycarbonate, surrounded by silicone. A screen protector is built-in, along with hinged doors over all the ports to keep out dust and dirt. A clip on the back rotates for convenient attachment in any orientation. No matter what environment the Survivor Extreme Duty case may find itself in, the iPod within stays safe from falls, drops, vibration, and weather.
---
| | |
| --- | --- |
| 2 | The OtterBox Defender Series Hybrid Case for iPod Touch 5G |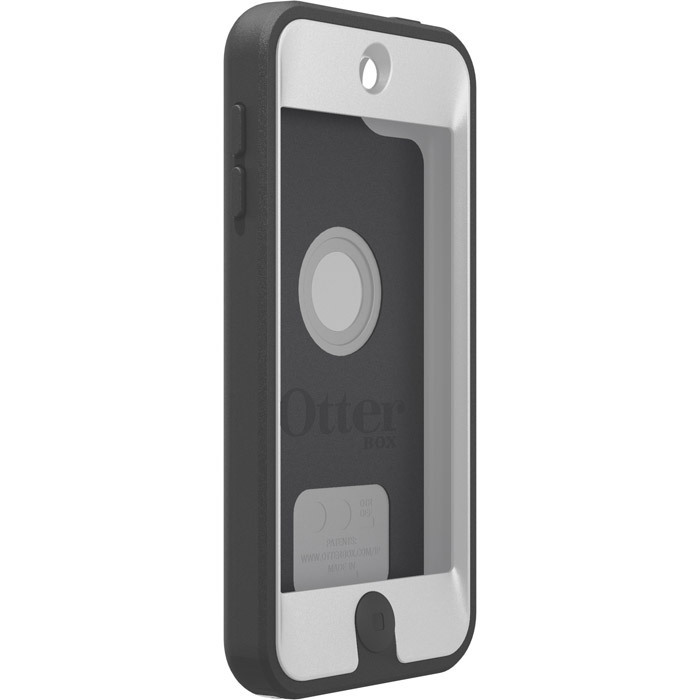 OtterBox is a reliable name in electronic device protection. The Defender series case for the iPod Touch provides a sturdy and attractive way to avoid damage. The inner shell consists of a tough polycarbonate material that provides foam padding to cushion it from vibrations. A silicone skin fits over this and is available in a variety of fashionable colours. Beyond its attractive look, the silicone outer provides shock absorption from bumps and drops. A scratch-resistant screen protector is built into the case to keep dust out and smudges away. Each element of the device is still usable through various doors and windows, while ports have a silicone plug to keep dirt out.
---
| | |
| --- | --- |
| 3 | rooCASE Ultra Slim Shell Case for Apple iPod Nano 7G |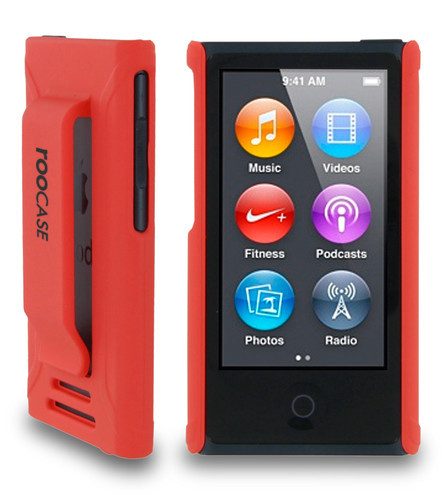 If maintaining the flawless profile of the iPod is of highest priority, the rooCASE Ultra Slim Shell case is a wonderful choice. It pairs a moulded ABS plastic shell for shock absorption and a polyurethane coating with a soft, matte finish in several colours for a functional and attractive option. A built-in belt clip allows users to carry the device close at hand. While all the controls and ports are easily accessible with the case in place, it also slides on and off easily if the user ever needs more direct access.
---
| | |
| --- | --- |
| 4 | Belkin Sport Armband Plus Case for iPod Nano 3G |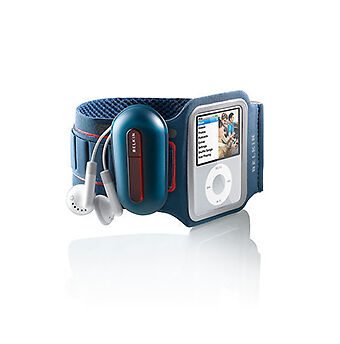 The Belkin Sport Armband Plus is ideal for consumers who use their iPods when exercising or running. An iPod Nano fits securely into the pocket on the armband, still allowing access to controls while protecting the screen. Consumers can easily manage cables for attached headphones with the attached cable organiser. Simply wrap the cable around the post under a flexible rubber dome. A secure fastening system uses hooks and slots for a perfect and secure fit.
---
| | |
| --- | --- |
| 5 | Griffin Reflective Case for 80/120/160 GB iPod Classic 6G |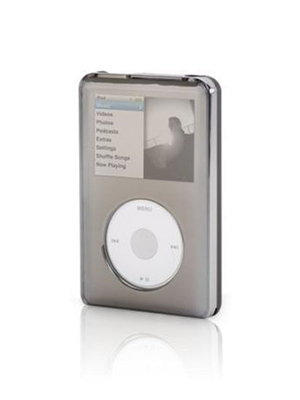 This case is a two-part shell that snaps together for a perfect fit on the iPod Classic. The back of the Griffin Reflective case covers the front of the device with a bright mirrored finish. When the iPod is on, the screen shows through the surface with bright light and great visuals. A rubber material covers the back of this case, which makes it easy to maintain a firm grip on the device.
---
| | |
| --- | --- |
| 6 | Shades iPod Classic 6G/7G Case, Skin - 80 GB, 120 GB and 160 GB - 2009 Mod |
This lightweight case is almost more of a skin. The flexible plastic covers the entire iPod Classic, including the screen and click wheel. This provides ultimate protection from the elements. Even though the Shades case is very thin and form fitting, it does still provide some protection from drops and helps avoid dents and scratches.
---
How to Buy iPod Cases on eBay
Finding the right iPod case on eBay is simple. Begin by typing your keywords into the search bar on any eBay page. This returns a list of results with those keywords in their title. Shoppers can also use the
advanced search
feature to focus the results to just a few specific items, or expand a search to find everything related to what you are looking for. Once you have found the ideal iPod case, make your purchase and have it shipped right to your door. Before buying, check a seller's
feedback
to ensure a smooth transaction. Then just install your new case and enjoy the music.