Broadband technology has opened Internet access to people throughout the world. However, a broadband signal can be fickle and weaken without any warning. In the case of Internet access problems, the best emergency plan for Web surfers involves accessing the Internet through a dial-up modem. Older desktop and laptop computers include in-built
dial-up modems
, but computers that are more contemporary require users to purchase dial-up modems for emergency Web access. Web surfers can find a wide variety of dial-up modems on
eBay
. First, anyone who shops for a dial-up modem should review the top six dial-up modem models available from eBay sellers.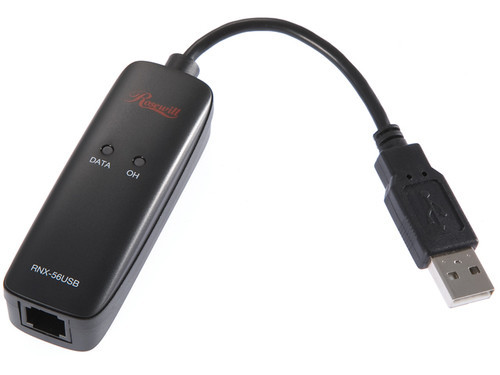 By using Windows plug-n-play, dial-up modem users can easily install the Rosewill RNX-56USB. The RNX-56USB possesses download speeds up to 56 Kbps and upload speeds that reach 48 Kbps. Both speeds rank near the fastest speeds available for any dial-up modem model. Data compression produces faster data transmission times, as well as high-quality video conferencing sessions. The Rosewill RNX-56USB has an in-built caller ID device that blocks unknown IP addresses. Users of the Windows 2000, XP, Vista, Windows 7, and Windows 8 operating systems can utilise the RNX-56-USB.
---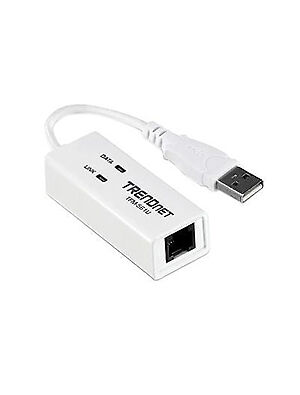 Compatible with Windows and Linux operating systems, the TRENDnet TFM 561U works with a vast majority of Internet Service Providers. Users only need one telephone line to transmit Internet data and telephone calls simultaneously. The dial-up modem receives power by a connected desktop or laptop computer, which means users do not require an external power source. Users benefit from a programmable telephone book that includes speed-dial entries, a fax utility that supports scheduled and group faxes, and reception logbooks that record all online and offline activities.
---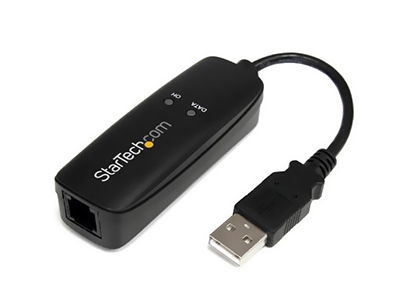 The StarTech External V.92 dial-up modem converts a standard USB desktop or laptop port into an external 56 Kbps dial-up modem. In addition, the External V.92 uploads data at super-fast speeds that can reach 48 Kbps. Not only does StarTech offer a high-quality emergency way to transmit data online, the dial-up modem also performs basic faxing functions. The lightweight electronic device eliminates the requirement to utilise an external power adapter for powering the dial-up modem. Users can upgrade operating systems without having to worry about modem compatibility. StarTech has created a compact and lightweight design that allows users to place the modem in tight workspaces.
---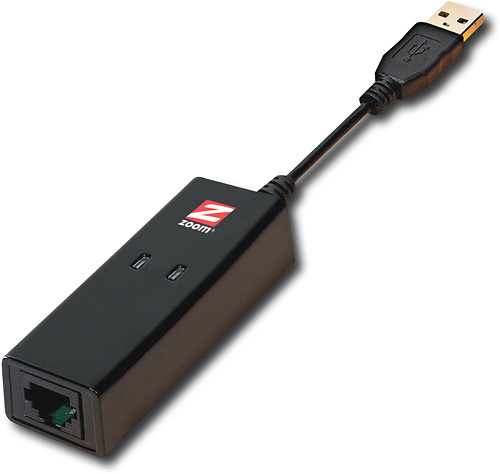 At reception speeds of 56 Kbps and delivery speeds of 48 Kbps, the Zoom V.92 provides users with some of the fastest dial-up modem data transmission speeds available to business customers. The Zoom V.92 dial-up modem also supports fax data transmission up to 33 Kbps, which represents the fastest fax transmission speeds of any of the top six dial-up modems. Zoom has manufactured a dial-up modem that performs equally well attached to a desktop or laptop computer. High portability means users can download data onto a desktop at work and then transfer the data to a laptop for travelling to and from business meetings. Users simply plug the modem into a computer port and connect the other end into a phone jack. The USB port provides the requisite power, which means users do not need to add a power cube.
---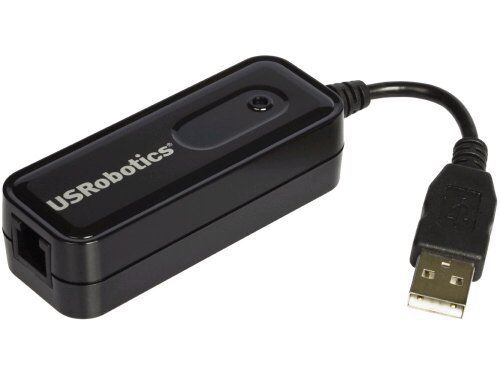 USRobotics constructs 56 Kbps dial-up modems that include the type of features and reliable connections that secure data for personal use at home. As one of the leading modem manufacturers, USRobotics provides users with its proprietary exclusive line of probing technology, which detects and avoids obstacles located between user modems and Internet Service Providers (ISP). The dial-up modem communicates with ISP equipment with instructions on how to avoid the types of cyberspace obstacles that impede uploading and downloading times. USRobotics includes a suite of fax and communication software with the 56 Kbps dial-up modem, as well as the tools required to navigate the Internet quickly and efficiently.
---
| | |
| --- | --- |
| 6 | USRobotics 56K USB Modem |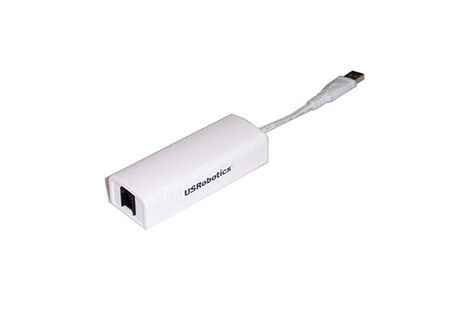 The broad compatibility that the USRobotics 56k dial-up modem has with varied operating systems makes the modem one of the preferred ways that small businesses access the Internet. V.22 FastConnect vastly reduces the connection sequence time for transferring small amounts of data, especially data transmitted through small business Point of Sale systems. Small business operators can use the USRobotics dial-up modem to set preferred modem default settings permanently on desktops and laptops. With 7200, 8000, and 11025 sampling rates, the 56 Kbps download rate allows small business owners to retrieve data quickly from larger servers. The Modem on Hold application allows users to screen incoming calls as well as accept incoming calls without losing their Internet connections.
---
How to Buy a Dial-Up Modem on eBay
Whether you want to purchase a new or used dial-up modem, you can find the right seller on eBay. Decide which buying criteria mean the most to you and type keywords into the search engine that closely relate to the buying criteria. If you deem outputs to be the most important buying criteria, then you can type "
USB 2.0
" or "
USB 3.0
" into the search engine. After your seller list decreases to a manageable number, visit each seller's product page to examine photographs of each modem. You want to confirm that any modem does not possess the defects and physical damage that can render it ineffective.