As devices pile up in a vehicle, at the office, or even at a factory, the wealth of cords that consumers use to connect their devices with other systems can become quite overwhelming and possibly even dangerous in some cases. To that end, a
distribution block
works as a power splitter, as it takes one large cable and then breaks into a number of smaller ones. Therefore, a consumer can connect their sound system through their vehicle, connect several industrial power machines, or connect any other powered device with just one cord by splitting that cord into several smaller ones to connect a variety of devices to a power supply. By understanding the top distribution blocks available, it becomes much easier for consumers to confidently and comfortably purchase the right distribution block from brick and mortar retailers and online sites like
eBay
.
| | |
| --- | --- |
| 1 | Celsus PB1034 Distribution Block |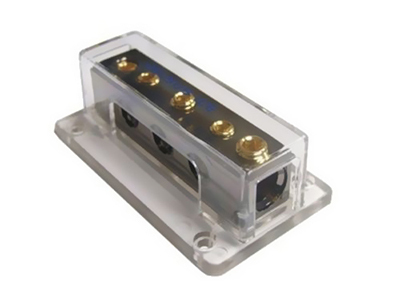 When consumers have several amplifiers that they need to hook up in the boot in their car, the Celsus PB1034 allows for proper power distribution that lets each amplifier function at optimal levels. This Celsus distribution block also features a versatile, heat-resistant plastic coating that not only prevents cracks and dings, but can maintain power levels over long periods of time. With easy installation, a 2 x 0-gauge input and 3 x 4-gauge output, this distribution block can provide power to many amplifiers without compromising sound quality in the process.
---
| | |
| --- | --- |
| 2 | Calrad 92-160 IR Distribution Block |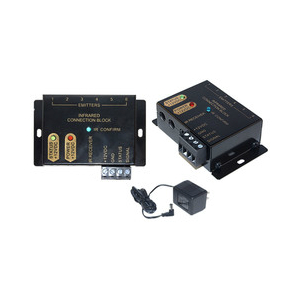 As a complete IR distribution and extender system, the Calrad 92-160 provides consumers with a fully functional distribution block that can connect to several different types of electronics while maintaining optimal power. This powerful IR distribution block is a wired receiver that terminates at a 3.5mm stereo plug, and it is this innovative design that provides for a simpler connection of IR receivers and emitters for high quality distribution. Additionally, the Calrad 92-160 can send signals to six sources from a single emitter.
---
| | |
| --- | --- |
| 3 | C2N-HBLOCK Multi-Type Cresnet Distribution Block |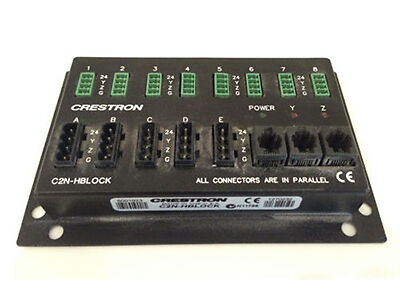 Featuring three different types of connectors that can accommodate any type of Cresnet wiring, the C2N-HBLOCK Multi-Type Cresnet Distribution Block provides consumers with transparent communications between all Cresnet devices and the main control station. Additionally, consumers can see exactly what is going on with their distribution block and control station as diagnostic LEDs indicate the presence of both network power and the data available.
---
| | |
| --- | --- |
| 4 | Cooper Bussmann PDBFS Power Distribution Block |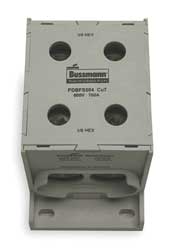 The Cooper Bussmann PDBFS Power Distribution Block is a finger-safe, high efficiency distributor that allows for a short circuit current rating (SCCR) of up to 200kA and works along with high power industrial control panels, industrial machinery electronic panels, and certain HVAC equipment. Additionally, consumers can utilise this device's DIN rail or panel mount to easily install their PDBFS Power Distribution Block anywhere they would like, including in tight spaces.
---
| | |
| --- | --- |
| 5 | Ferraz Shawmut Power Distribution Block |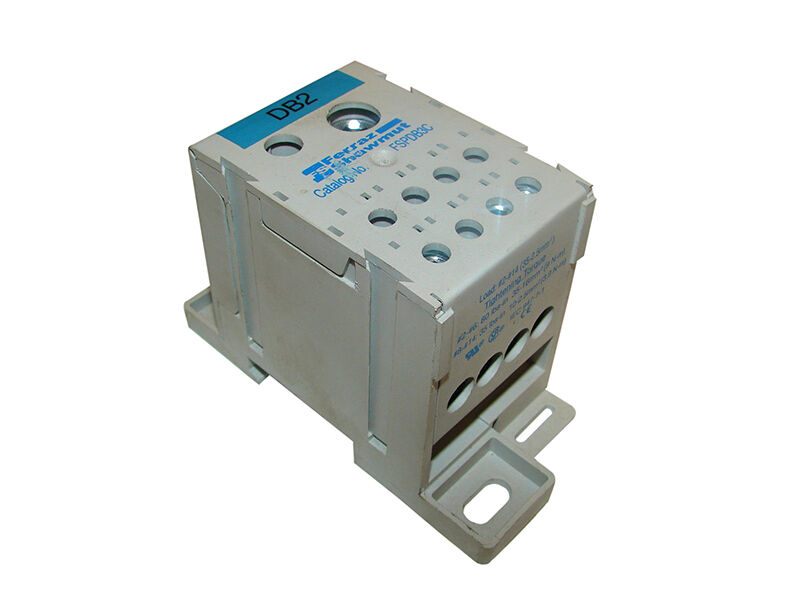 As one of the top distribution power block provides in the UK, Ferraz Shawmut provides consumers with a wide range of products that suits different needs. A Ferraz Shawmut Power Distribution Block allows consumers with fixed-junction tap-off points, primary power circuits for multiple devices, copper connectors, and virtually unbreakable insulators. Featuring both open style and finger safe designs, Ferraz Shawmut distribution blocks also feature snap on DIN mountings for quick and easy installation, recessed termination screws, and ampere ratings that range from 175 to 840A 600V.
---
| | |
| --- | --- |
| 6 | Vibe FD4 Fused Distribution Block |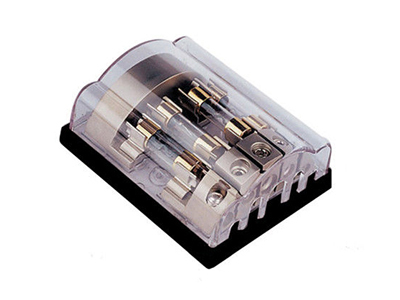 Simplicity is often the key when trying to hook up amplifiers and other powered devices in a vehicle, and therefore with the Vibe FD4 Fused Distribution Block, consumers can easily power all of their devices without needing extensive knowledge of vehicle power systems. In essence, the Vibe FD4 holds professional grade AGU fuses that connects with up to four amplifiers. This block contains a 1 x 4 AWG input and a 4 x 8 AWG output, both of which combine to provide a maximum of 80 amps for all connected electronic devices.
---
How to Buy Distribution Blocks on eBay
Visiting
eBay
allows you to discover a wide range of
distribution blocks
for business, industrial, and even personal needs. To begin using eBay's powerful search engine, simply locate the search bar and enter keywords relevant to the distribution block that you need. It is important to remember that general searches, such as "
fused distribution block
", returns hundreds of listings that you must sift through. Therefore, you should consider finding the product name first, such as "Crestron CNTBLOCK", and then filter your results utilising eBay's
Advanced Search Features
. Finding one of the best distribution blocks on the market can help you to make powering multiple devices much more convenient.