Computers are becoming an increasingly important part of everyday life, with many people using them daily to perform the simplest of tasks. However, tech-heads and geeks aside, few people know how computers work on the inside, as many are unfamiliar with the internal components of the devices. Perhaps the most important component of any computer is the processor, which is essentially the heart of the device. With the increasing size and minimum system requirements of modern software, choosing a processor that is able to handle the tasks is important. Dual-core processors prove to be fast and effective enough to run most software, and with a little well-informed shopping, finding the right one is easy.
| | |
| --- | --- |
| 1 | AMD A-Series A4 3400 Dual-Core Processor |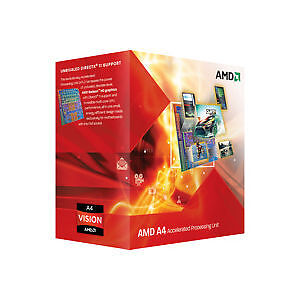 The AMD A-Series A4 3400 Dual-Core Processor is a 2.7GHz two-core processor unit, capable of HD photo and video processing, even from standard DVDs. It has 1MB of cache available, socket FM1, a 65-watt thermal design power, and performs the best with a Radeon HD6410D graphics card.. This processor works well in computers that are media PCs.
---
| | |
| --- | --- |
| 2 | AMD Athlon II X2 250 Dual Core Processor |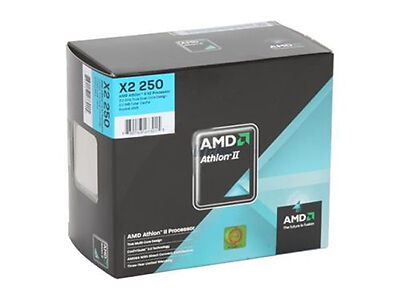 The AMD Athlon II X2 250 Dual Core Processor is full of features and specifications, and one of the best for its price. Brandishing a whopping 3.0GHz clock speed, the processor is a Socket AM3 PGA-941 type, with two cores for processing, and a HyperTransport speed of about 4000 MHz. It also features 256KB of L1 cache, and 2MB of L2 cache, and features a 64-bit architecture; in other words, this processor is a great multi-core unit that proves to enhance digital life by allowing operations to run quicker and smoother.
---
| | |
| --- | --- |
| 3 | Intel Core i3 3225 Dual Core CPU |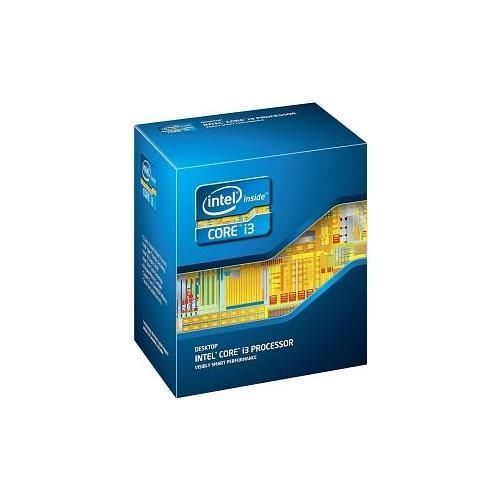 The Intel Core i3 3225 Dual Core CPU is an excellent processor from one of the biggest names in computers. The multi-core processor features 4-way multitasking capabilities, a clock speed of 3.3GHz, 3MB of cache, and is enabled with HyperThreading technology. Intel has also built the processor with Intel Virtualization Technology, Intel SpeedStep Technology, Intel My Wi-Fi Technology, and thermal monitoring technologies, enabling the user to easily view the temperatures of the processor. While the processor is not able to achieve greater speeds through overclocking, it is one of the most affordable in its class.
---
| | |
| --- | --- |
| 4 | AMD Athlon 64 X2 Dual Core Processor |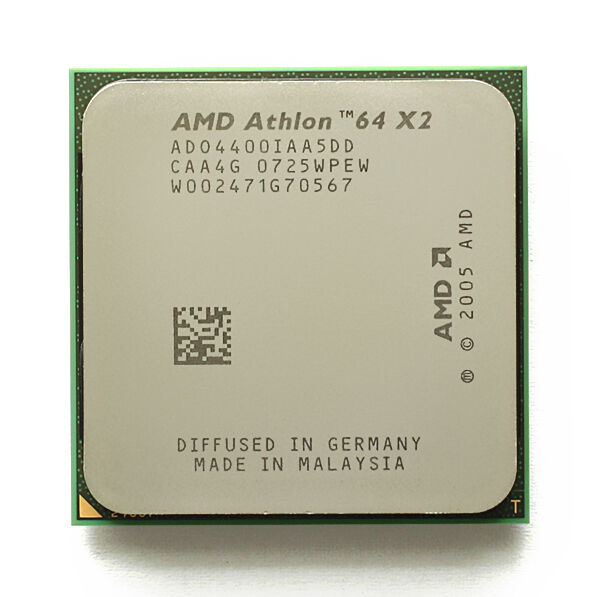 The AM2 Socket Athlon 64 X2 Dual Core Processor from AMD features a 2.6GHz clock speed, two cores for greater multitasking, and a thermal guideline of 65 watts. It is a 64 bit processor unit, and features 2 x 128KB level 1 cache, and 2 x 512KB level 2 cache, making it an on par with the competition. Altogether, the Athlon 64 X2 is a great processor for a decent computer build without breaking the bank.
---
| | |
| --- | --- |
| 5 | Intel Core i3 3220 Dual Core CPU |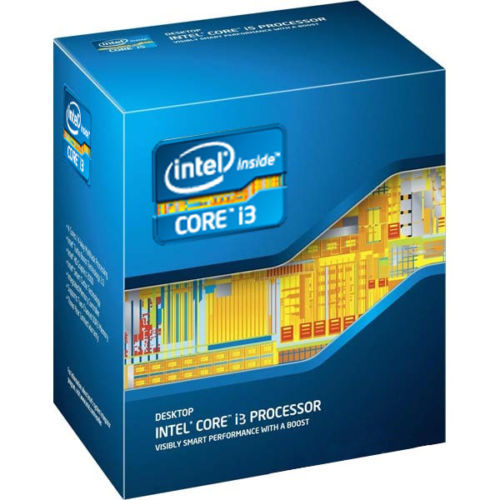 The Intel Core i3 3220 Dual Core CPU is another excellent processor from the Intel family, featuring a 3.30GHz clock speed, on two cores and four threads of processing power. It is a Socket 1155 type processor, 3MB of cache, and features the Intel HD Graphics 2500. This means that it is not necessary to have a dedicated graphics card for games and applications that typically require a graphics card to properly function. The processor also features HyperThreading technology, an Intel trademark technology for getting the most processing power out of the processor.
---
| | |
| --- | --- |
| 6 | AMD ADX250OCGMBOX Athlon II X2 250 |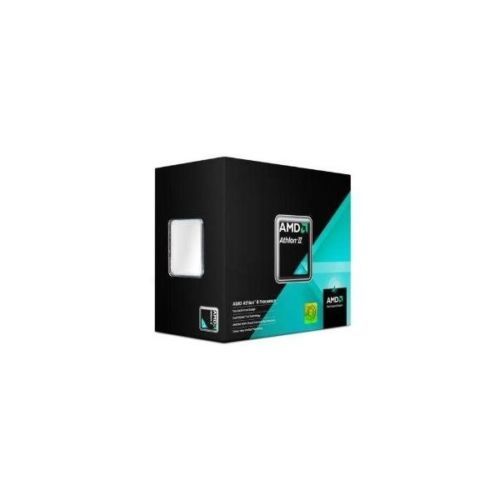 The AMD ADX250OCGMBOX Athlon II X2 250 is a 3.0GHz dual-core processor unit that has enhanced virus protection, and is both budget and energy efficient. It features HyperTransport technology, and coupled with an ATI Radeon HD graphics card, the computer runs most efficiently, featuring next-generation energy efficiency and enhanced multimedia performance. The processor features AMD PowerNow 3.0 technology,, Cool'n'Quiet technology, Dual Dynamic Power Management, and AMD CoolCore technology, all of which help to keep the processor unit cool, and keep energy consumption to an absolute minimum.