There are many benefits to using early
learning software programs
for kids. Kids learn quickly and absorb information rapidly, even at the early age of 2. Early learning software promotes learning before school begins, and prepares kids for reading, math, spelling, and writing. Early learning software also teaches skills that teachers build on when the child enters school. Many software programs are in the form of games, so kids have fun while they learn the building blocks of their education. In addition, learning how to use a computer teaches skills that last a lifetime, including hand-eye coordination and developmental milestones. Of the early learning software available, there are six top options to choose from.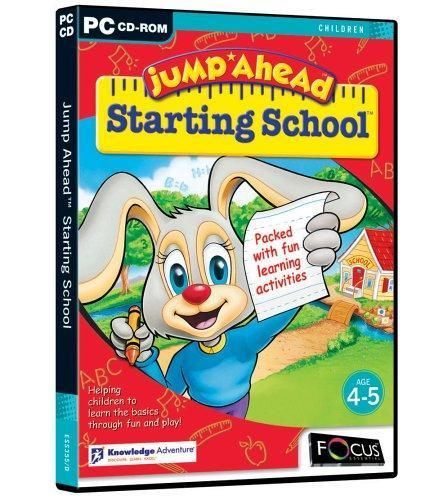 The Jump Ahead series of early learning software is one of the most well-known and highly rated software series for children. Jump Ahead offers different software options depending on the child's age and grade level, beginning with a Starting School software package. Each type of software includes a general curriculum including math, reading, phonics, and art in the form of fun games, songs, and adventures. Jump Ahead also offers different discs to help kids learn reading, French, math, and geography. Jump Ahead software comes with printable workbook pages to help children practice lessons. The software is also adjustable for each child's skills and difficulty level.
---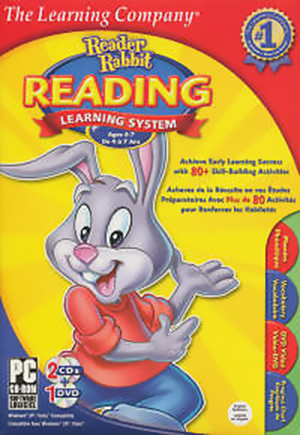 Reader Rabbit software focuses on teaching children how to read and sharpen learning, spelling, and phonics skills. There are also Reader Rabbit programs for math and thinking. The software includes many fun ways to teach children reading with music, games, and entertaining lessons starring Reader Rabbit, Sam the lion, a rabbit named Mimi, and a chipmunk called Charlie. The software comes in various grade levels, beginning with a baby and toddler package. There are also workbooks parents use to supplement the software with additional activities and exercises included.
---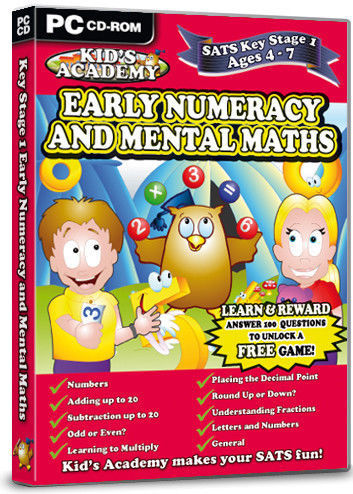 When it comes to early learning software, Kid's Academy offers a well-rounded general curriculum created by teachers. Not only does Kid's Academy software teach children, but it also helps kids gain competence in their weak areas. Programs come in different age levels, called Stages, and include various titles which focus on different areas such as spelling, phonics, science, and math. The software helps children correct mistakes by repeating missed questions so kids learn the proper answers along the way. The games are challenging but fun, and Kid's Academy supports the National Curriculum of the United Kingdom. The games keep up with kids' progress, and the children see what their 'grade' is for each subject in a game.
---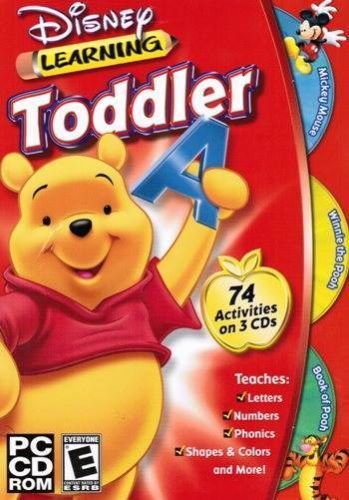 Kids love seeing their favourite characters come to life while they learn with Disney early learning software. Kids learn math with Aladdin, basics with Mickey Mouse, and an array of learning activities with the characters of "The Jungle Book". The Disney Company combines games, music, and puzzles with educational tools to offer kids an exciting learning experience. The discs come in different age groups and offer specialised learning such as typing in some programs. The Disney Learning brand makes it easy for kids to learn with characters they are familiar with and enjoy.
---
Designed and created by the Smart Kids Company, Smart Phonics software takes education one step further than other software programs. Interactive experiences offer children multimedia learning in many subjects, including letters and sounds, reading, and language skills. Smart Phonics focuses on teaching children letter relationships in a simple, colourful format which makes learning less difficult and more enjoyable for children with learning issues. Smart Phonics software is Mac and PC compatible, and accompanying activity sheets reiterate the skills kids are learning. Reading poetry helps kids learn the variety of sounds and vowel combinations, and the steps of each activity ensure kids are learning at the right pace for their own needs.
---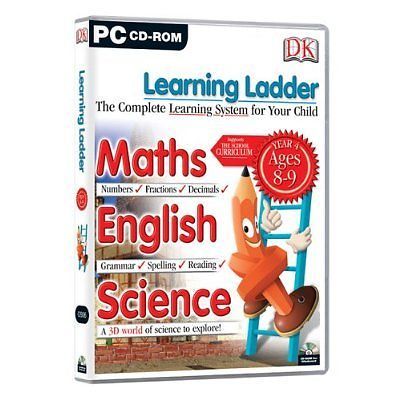 Created by DK, a reputable designer of early learning programs, Learning Ladder offers children a comprehensive learning system made up of different stages for each age group. Each stage includes lessons in math, reading, and writing, with games and lessons designed specifically for those ages. Learning Ladder helps parents track progress with a chart, and kids collect colourful stickers for right answers, which encourages positive reinforcement. Certified teachers write the lessons, and each stage offers up to 300 unique activities that stem from the requirements of the National Curriculum. Learning Ladder is a great way for small children to learn basic computer skills, too. Kids love learning with the Learning Ladder mascot, a pencil named Woody.
---
How to Buy Early Learning Software on eBay
Make sure your kids are one step ahead of the curve with early learning software. Get great deals on popular software from educational brands like Jump Ahead and Smart Phonics on
eBay
. Use a keyword search such as "
Reader Rabbit
", and then filter your results by subject, such as math, or computer platforms, such as Mac. Click "
Ask a Question
" to find out if the seller is offering any other types of software for a bundled purchase.