Vehicle
engine remote starter kits
include a key fob that can start the vehicle engine without the driver needing to go inside the vehicle and turn on the ignition. Wired into the vehicle's ignition system, engine starter kits often combine with
keyless entry systems
and
car alarm
security systems. Different manufacturers provide unique configurations to accommodate the desires of the buyer. Engine starter kits can power up the vehicle on cold mornings to give the car or truck a chance to warm up before the driver enters the vehicle and takes off. Consumers can find engine starter kits at auto parts stores and accessory shops. Buyers can find all the top brands on
eBay
and select the engine starter kit that has just the features they want while shopping from the convenience of their home computer.
For vehicle owners looking for a combination security system and engine starter kit, the Clifford 5704X has a long list of impressive features. Choose from the LCD display key fob on the SST model with a 1.6-km activation range, icon displays, plus the capabilities of tone, vibration and text displays on the fob itself. Users can select silent mode alert intrusions or full siren warnings. Clifford makes a number of different engine starter kits with an assortment of features.
---
The Falcon Predator series is another top brand of vehicle security systems; the EVO4 model includes an engine starter kit and alarm features. The Falcon Predator EVO4 kit is available with a standard key fob or an LCD pager alarm and remote control unit. The system can accommodate up to 4 remote transmitters, a big advantage for vehicles with multiple drivers. The remote engine start feature also includes an immobiliser feature to prevent the vehicle from starting. Security features include passive or audible arm and disarm options, an ignition lock/unlock option, and automatic rearming.
---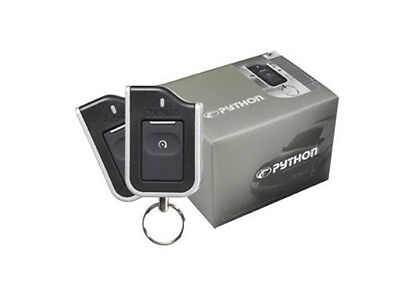 For vehicle owners looking for a simple engine starter kit without the extra alarm features, the Python 4203P remote starter system is an award winning system to consider. The one button remote controls a number of features including remote start, remote lock and unlock, and a unique car finder feature that flashes the vehicle's parking light five times slowly to help locate the vehicle in a dark parking lot. Drivers can also turn off the engine with the remote if the driver encounters a delay in going to their vehicle. Python makes a number of engine starting kits, some with added alarm security features.
---
The Knightwatch KFM2000B engine starter kit comes with a basic alarm security system at a moderate price. With a one way range of 300-metres, drivers can activate the engine starter from their house for those cold weather commutes. Door, bonnet and boot sensors protect the vehicle from unauthorised entry and the alarm system has a siren to broadcast alarm alerts.
---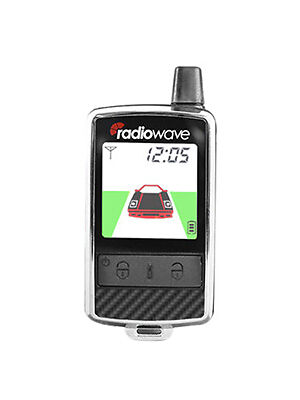 Like the Knightwatch unit, Radiowave is another engine starter kit with some basic security alarm features. The key fob transmitter illuminates a blue LED and beeps on button pushes; the transmitter has a range of up to 500 metres. The Radiowave's dual stage shock system alerts the owner when it detects either minor or major shock forces. The Radiowave kit also features an anti-hijack kill feature that owners can employ using the remote at up to 500 metres to initiate an engine shut down.
---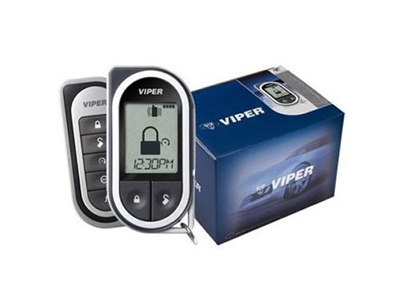 The Viper 4704V engine starter kit has a vehicle keyless entry system. Offering a range of up to 1.6 km, the LCD remote unlocks doors and releases the boot lid in addition to performing the remote start function. The remote starter is compatible with petrol and diesel engines as well as vehicles with manual transmission. The remote battery is rechargeable with a mini-USB cable connection.
---
How to Buy Engine Starter Kits
Busy consumers can take advantage of the convenience of shopping on
eBay
when considering purchasing a vehicle starter kit. Navigate to the eBay motors page and enter remote start into any eBay search bar and all items matching the keywords appear. Use the filter menu to select car accessories to differentiate between car and motorcycle units. If you are shopping for a particular brand like Clifford, include the brand name in your search to see just those models displayed. Select the starter kit that meets your requirements and complete the purchase on eBay using Paypal for a safe and secure transaction. Remote engine starting kits are a nice vehicle accessory to have on your vehicle, especially on those cold winter mornings.