Anyone who is serious about buying a gold
prospecting metal detector
should take the time to research various models and invest in a quality model. While there are hundreds of metal detectors on the market, buyers should carefully consider their options because the quality of the metal detector affects its functionality. Anyone looking to save money can consider going on eBay, looking for deals on metal detectors, or buying second hand instead of buying a low-quality model. Buyers should research a detector that suits their specific needs, or consider one of the top six gold prospecting metal detectors available on the market.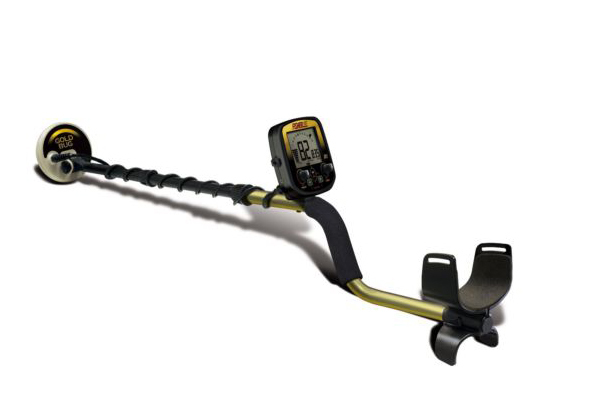 A Fisher Gold Bug features a large LCD display, a large target alert, threshold and gain adjustments, two headphone jacks, and two search modes: all metals and discriminate search at 25 kHz, making it easy to look for specifics. The Gold Bug is lightweight at just 1.1 kilogrammes, so it easy to carry over longer distances, and is easy enough to read to be suitable for beginners as well as experienced prospectors.
---
White's Goldmaster GMT is a high-end metal detector with auto controls for beginners and manual controls for the more advanced hobbyists. The GMT operates at 48 kHz, so it can find gold in highly compacted terrain, and features a waterproof coil appropriate for use in lakes and streams. The adjustable handle extends from 114 centimetres to 129.5 centimetres, being appropriate for different user body heights. The GMT runs on eight AA batteries, which power the metal detector for 40 hours of normal use, and includes an audio out and headphone jack, and a self-adjusting push pad and grab threshold. Notable features are the magnetic search, iron target analyser, and discriminating search.
---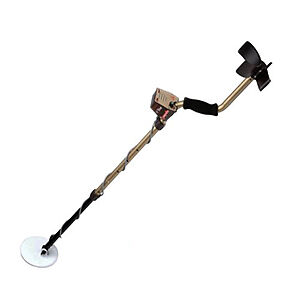 The Tesoro Compadre is a lightweight budget metal detector for amateur prospectors. The Compadre comes with a 14.6 or 20 centimetre coil and runs at 12 kHz, meaning that it is not quite as powerful as the other models on this list, but also not nearly as expensive. The Compadre runs on a single 9-volt DC battery, which lasts for 10 to 20 hours depending on use, and includes silent search as well as discriminate search options.
---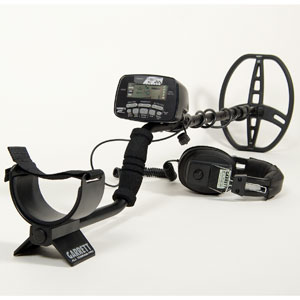 The Garrett AT Gold is a deep-seeking, all-terrain gold detector with over 14 built-in modes including all metal, high-resolution iron discrimination, ground balance, and electronic pinpointing. The 14 cm by 20 cm coil works at 18 kHz frequency, and the Garrett's padded armrests and holds make it comfortable to carry. Built-in controls also allow users to fully customise their searching experience while easily checking variables on the LCD display. The Garrett AT Gold is a great option for professionals and amateur prospectors looking for a high-quality metal detector with a great deal of functions and features.
---
Another White's model worth looking into, the White's TDI Pro is a high-end metal detector for the serious hobbyist or professional. The TDI Pro features a 30 centimetre coil, adjustable length shaft, and a rechargeable lithium-ion battery, which removes the need for purchasing batteries. With three built-in preset modes, and a pulse induction circuit that improves performance, even over solid ground, the TDI Pro offers depth sensitivity hard to find elsewhere. The TDI Pro is not for the budget buyer, but rather for the hobbyist looking for a fully customisable experience with the convenience of rechargeable batteries.
---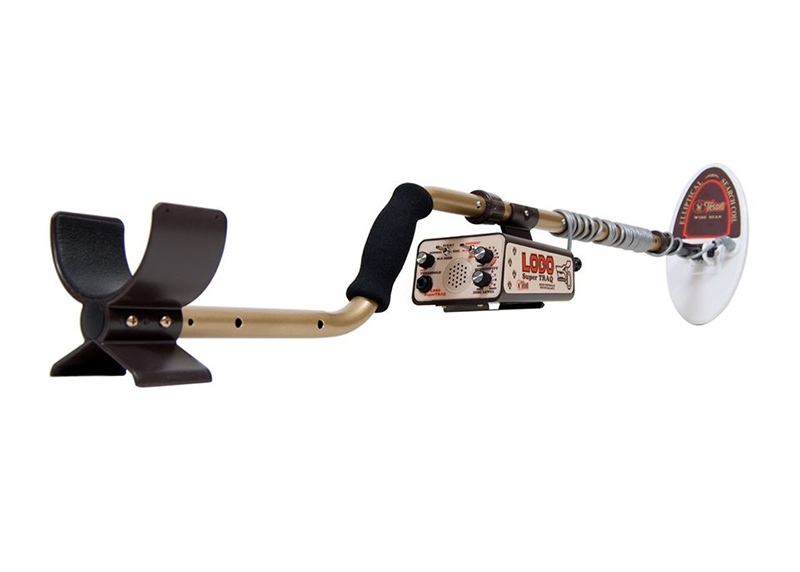 The Tesoro Lobo SuperTraq is a high-end metal detector with a 25 centimetre coil and 17.8 kHz operating frequency. The Lobo SuperTraq runs on eight AA batteries, which last for 20 to 30 hours depending on use, and includes two audio outputs. The Lobo SuperTraq features multiple presets including discriminating silent search, iron search, and more, making it perfect for anyone looking for an easy way to scan without the need of technical expertise.
---
How to Buy a Gold Prospecting Metal Detector
While buying a gold prospecting metal detector requires research from the buyer, it is not an extremely difficult process. Most metal detectors offer specific value for the money, allowing buyers to choose a model that fits their budget. There are many quality models and brands including Tesoro, White's, Garrett, and Fisher. Buyers can find them on eBay and choose between new, used, and refurbished options. The important features to consider when purchasing a metal detector include its kHz output, the size of the coil, whether or not it is waterproof, how difficult it is to use, and its retail price.