Anyone who uses a keyboard for more than typing should consider the exact features, layout, and intent of the keyboard before buying.
Keyboards
vary in quality and value and can include anything from glow-in-the-dark keys to wireless or Bluetooth syncing. Buyers can set a budget, consider the exact features they need, and then look in an electronics shop or an online store like eBay for the perfect keyboard. Consumers can also consider used and refurbished keyboards or can look for deals to find a better-priced option. Knowing about some of the best keyboards can help buyers make a good decision.
| | |
| --- | --- |
| 1 | Logitech K810 Bluetooth Illuminated Keyboard |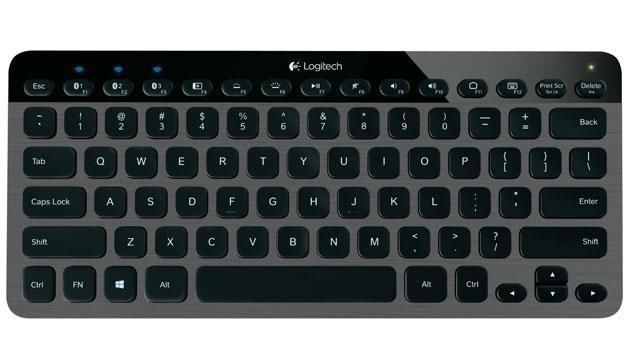 The Logitech K810 Bluetooth Illuminated keyboard is a wireless backlit keyboard that is compatible with Windows, iOS, and Android. The K810 features a unique easy-switching system that allows it to switch from operating system to system with the touch of a button, and auto illuminating technology that brightens the keys for easier viewing under any light conditions. The keyboard features an ultra-thin compact design, multiple computer and device hotkeys, but no number pad.
---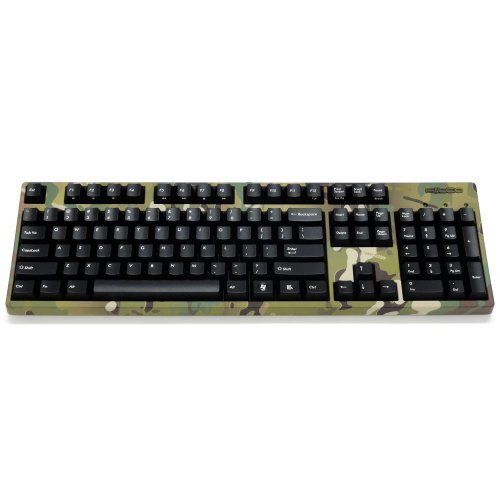 Buyers looking for a top-of-the-line keyboard with advanced technology can consider the Filco Majestouch 2 as a great option. The keyboard features Cherry MX switches for faster and easier typing, and a TenKeyless layout for easier use. The Majestouch 2 also has built-in tilt stands and hotkeys with six-key rollover, and is compatible with USB and PS/2. With individually soldered keys, double layer PC board, and software designed for gamers, the keyboard offers a durable experience for anyone looking for a quality keyboard.
---
| | |
| --- | --- |
| 3 | Corsair Vengeance K60 Gaming Keyboard |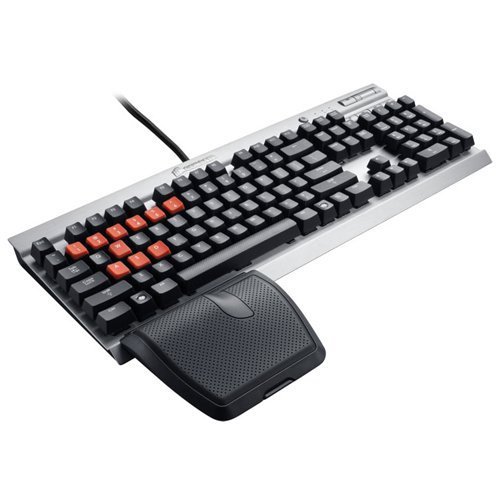 The Corsair Vengeance K60 is a wired mechanical keyboard for serious gamers. The keyboard features a unique design with textured WASD and 1-6 keys for easier location and anti-slip. Unlike standard USB keyboards, the Vengeance features 20-key rollover, meaning that the computer scans each of these keys independently. The key functions do not overlap, so that functionality remains the same even when using multiple keys at once. The Corsair also includes an ergonomic wrist rest, multimedia controls, USB pass through port for connecting a mouse or other device, and is compatible with Windows computers.
---
| | |
| --- | --- |
| 4 | Favi Entertainment SmartStick Keyboard |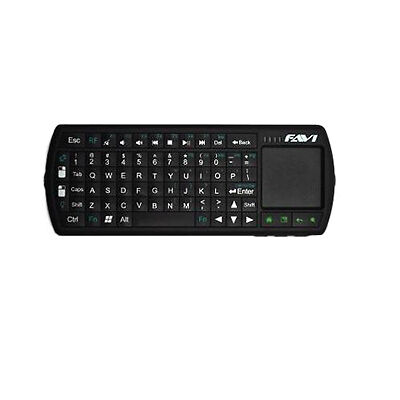 The Favi Entertainment SmartStick keyboard is a small and lightweight USB keyboard with built-in touchpad and Android hotkeys for easier use with the Smartstick. The keyboard works over RF frequency even at a distance of 10 metres from the device. While not the most versatile of keyboard options out there, the Favi Entertainment SmartStick keyboard works with many Android devices including Google Glass after updating the compatibility packets. The keys are backlit for easier use in poorly lit areas; the touchscreen features a tap-to-click function meant to emulate clicking on a tablet screen, and the built-in laser pointer function makes the keyboard perfect for use with PowerPoint presentations.
---
| | |
| --- | --- |
| 5 | Microsoft Wedge Mobile Keyboard |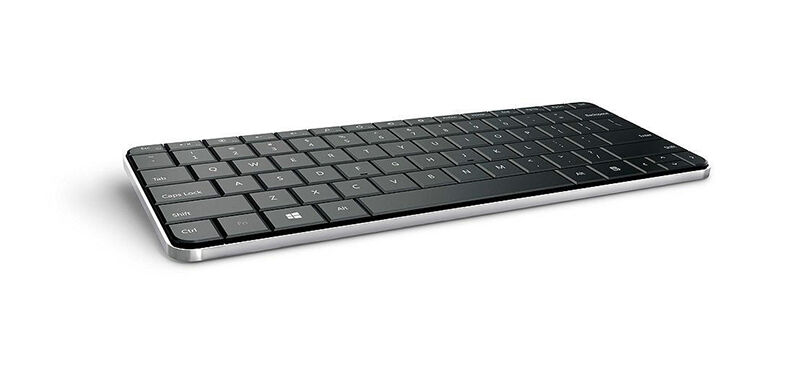 Consumers looking for a high-quality mobile keyboard can consider the Microsoft Wedge as one of the best options. The Wedge is compatible with Windows, Mac, iOS, and Android. It is also Bluetooth compatible, making it a versatile and compact keyboard. Built-in hotkeys allow the user to control media, switch between systems, and more. The Wedge requires two AA batteries, and comes with a cover case that powers down the device and doubles as a tablet stand. The tablet also has direct access and control over Windows 8 functions through its hotkeys, making it the perfect keyboard to pair with a Windows 8 device of any kind.
---
| | |
| --- | --- |
| 6 | Roccat Isku Illuminated Gaming Keyboard |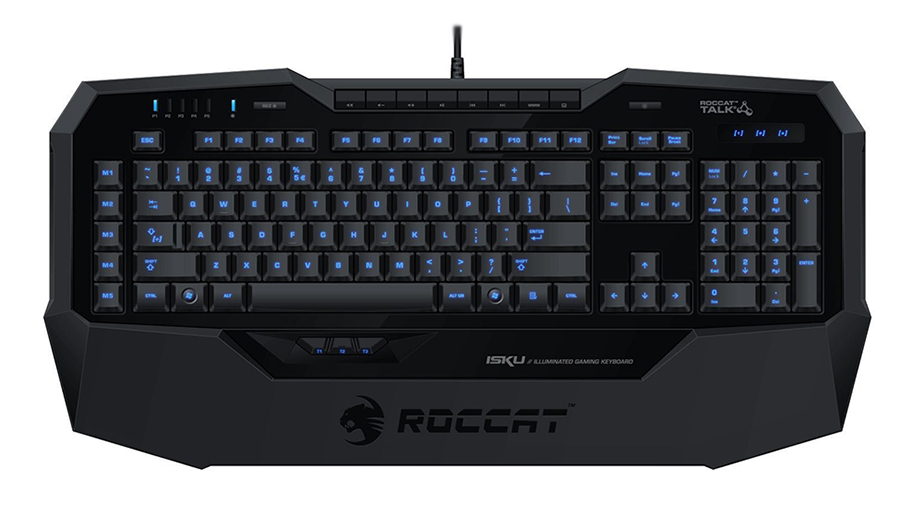 With six adjustable levels of illumination, eight configurable hotkeys, no slip base, and an ergonomic extra-large wrist rest, the Roccat Isku is perfect for long hours of gaming in multiple light levels. The Roccat Isku features status and profile LED lights, multiple compatible keyboard layouts, and multiple complementary gadgets including the Roccat Talk.
---
How to Buy a Keyboard
Most people can choose a great keyboard by setting a budget and deciding what they intend to do with the keyboard before making a purchase. Buyers can look on eBay to pick from a wide range of keyboards, including some of the best available on the market. People on a budget can consider looking on eBay for
used or refurbished keyboards
, or checking for deals on keyboards to get a better-priced model. Hard-core gamers or IT techs should look into purchasing specialised or high-end keyboards that offer more in the way of custom usability.