With the wealth of electronic devices owned by consumers these days, they often find themselves in need of multiple USB ports, either for charging multiple devices or connecting the devices to laptops or PCs. Fortunately, the various
multiport USB hubs
on the market give consumers a range of solutions to this problem. Learning about some of the best multiport USB hubs out there helps streamline the decision making and purchasing process. Consumers may also want to take time to consider their retail options and compare the possibilities at traditional, brick-and-mortar vendors and online retail sites like eBay before purchasing.
| | |
| --- | --- |
| 1 | True Smart High-Speed USB 2.0 4-Port Hub Splitter Cable Adapter for PC |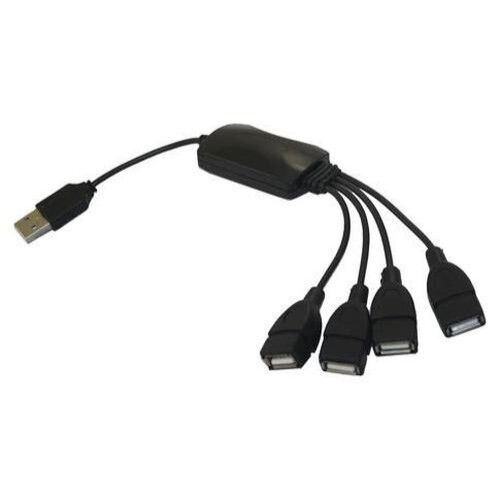 ---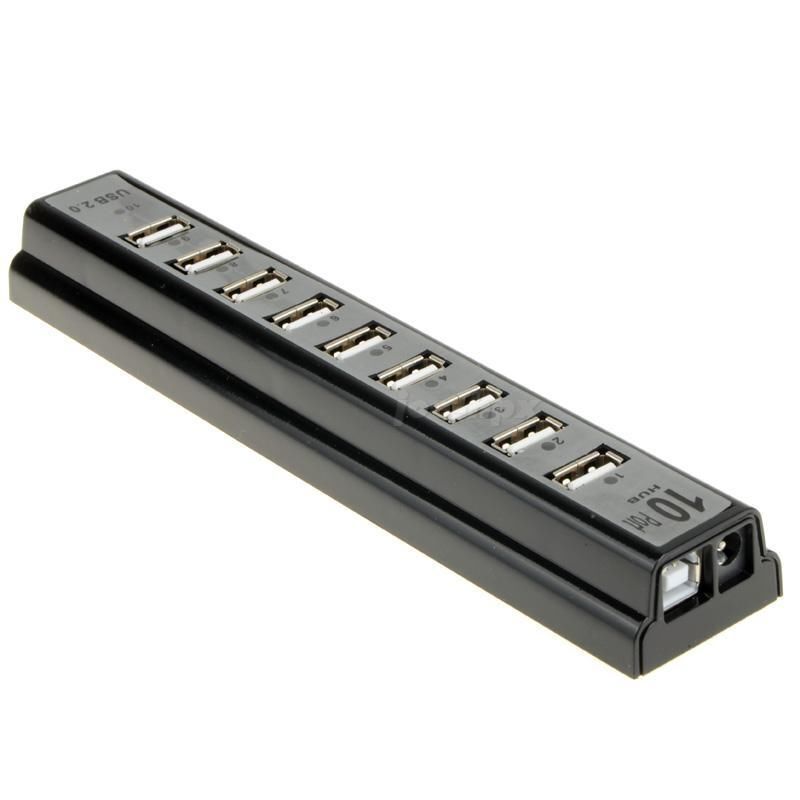 With additional adapters in play, a power strip USB hub can connect up to 127 devices to a single PC. A 10-Port Power Strip USB Hub typically supports plug and play and hot swapping, meaning that devices connected to a single PC can initiate at one time without a system reboot. It includes support for Windows operating systems from Windows 95 to Windows 7, as well as support for Mac 8.5 and higher.
---
| | |
| --- | --- |
| 3 | 4-Port USB 2.0 Multi-Hub Expansion Splitter Heart |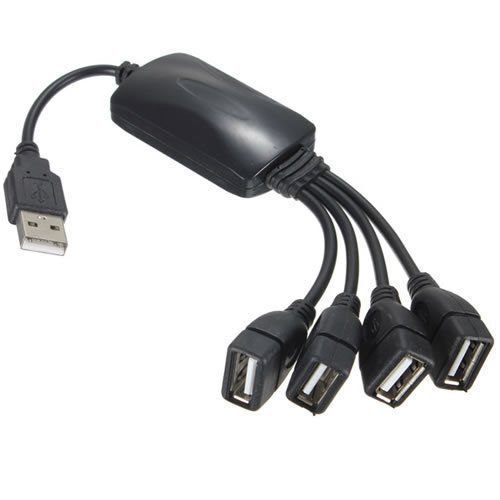 For consumers looking for a charming approach to hub expansion, a 4-Port Expansion Splitter Heart combines four additional ports in a heart-shaped form factor. A built-in 3.3 voltage regulator helps reduce the overall power drain on a system. A splitter heart ooffers USB 2.0 connectivity and allows users to port USB 1.1 and 2.0 devices with a computer.
---
| | |
| --- | --- |
| 4 | Multi Colour Flower Rotatab 4-Port USB 2.0 High Speed Slot Hub |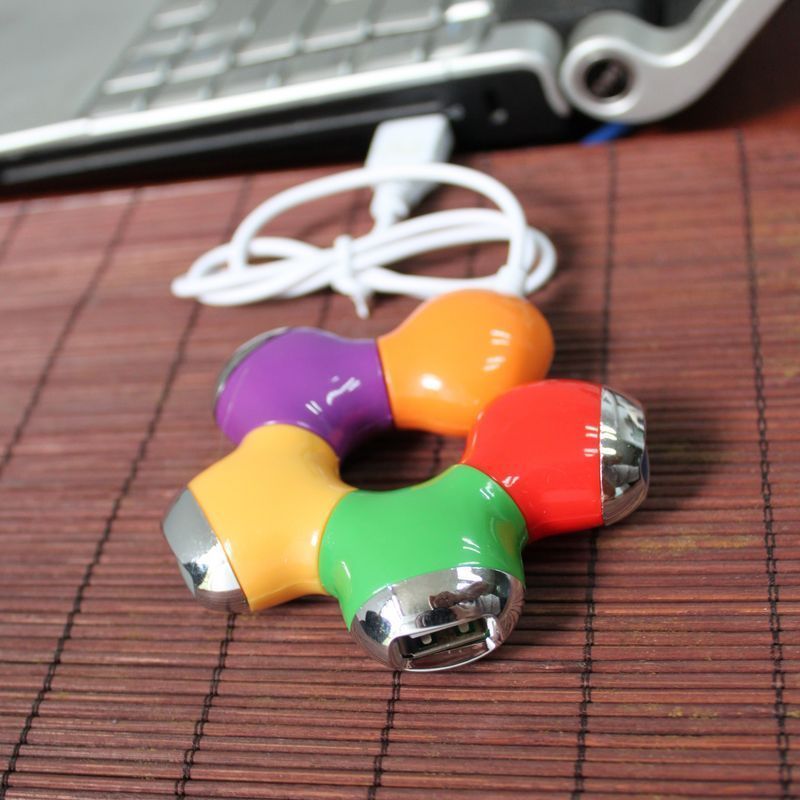 The Multi Colour Flower Rotatab USB Hub is another stylish take on this useful computer accessory. The four USB 2.0 ports each extend from a single 'petal' of the multi-coloured flower and provide connectivity with USB 2.0 and 1.1 devices. A maximum transfer rate of 480 Mbps and the ability to connect up to 127 devices at one time with multiple hubs makes this a multifaceted accessory. A self-powered mode allows users to use this device without the help of an external power adapter.
---
| | |
| --- | --- |
| 5 | 4-Port USB High Speed Doll Design Hub for PC |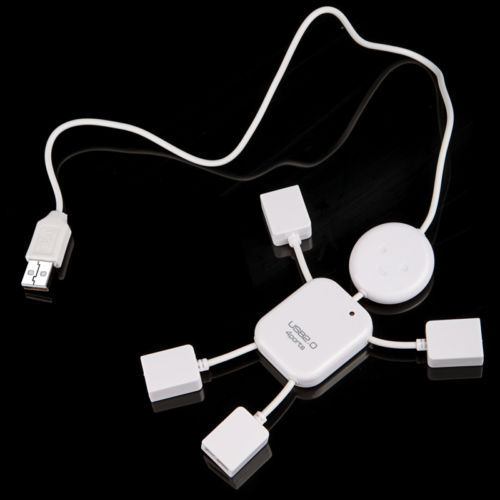 Consumers on PC desktops or laptops can take advantage of the fun design delivered by the 4-Port Doll Design Hub for PCs. This device offers a 480 Mbps maximum data transfer rate and an LED indicator so users know when the device is live. The four USB ports extend out from the limbs of a white doll design, making this accessory a fun addition to a workstation.
---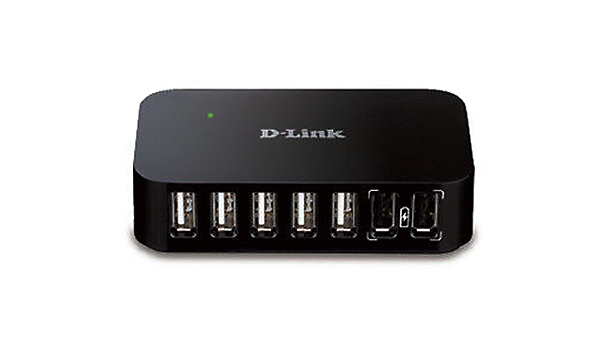 A D-Link USB 2.0 Hub comes in either a 4-port or 7-port design. An added advantage of the D-Link series is the inclusion of a single fast-charging port on the 4-port option and two fast-charging ports on the 7-port option. With these ports, users can charge anything from mobile phones to digital music players. With a slim and compact form factor, a D-Link USB hub travels well and makes a great accessory to take along on business trips.
---
How to Buy Multiport USB Hubs on eBay
Consumers looking for
multiport USB hub
s can explore an array of options on eBay. To find a product, look for the search bar available on any page on the site. Enter a keyword term describing the multiport hub needed. Using a general term, such as 'multiport USB hub', gives you the broadest selection, while searching with a specific product name pulls up listings that match that name and brand. Reviewing listings in detail is easy by clicking on the titles of items and reading the descriptions. Whether you are in search of a stylish option like a doll hub or a more pragmatic choice like a D-Link hub, you can find a multiport hub to suit your style on eBay.