The Internet is a platform for open communication that is accessible worldwide. Its global connectivity makes it easy for predators to target children anywhere in world. Children should feel safe behind their computer screens, but if parents and guardians do not monitor them closely, they may put themselves at risk when they visit certain chat rooms and websites.
Parental control software
helps to monitor and regulate children's online activity. By controlling Internet access, parents can preserve their children's innocence, while protecting them from harmful people and content. Below are six of the top parental control software products available.
| | |
| --- | --- |
| 1 | KidsWatch Parental Computer Control |
KidsWatch Parental Computer Control blocks access to websites that are potentially dangerous or inappropriate for children. These websites may include criminal activity and pornography, or other content specifically for adults. The software allows parents to manage the amount of time children spend on the computer, including using particular programs and applications, the Internet in general, or specific websites. It offers real time activity reports and instant alerts.
---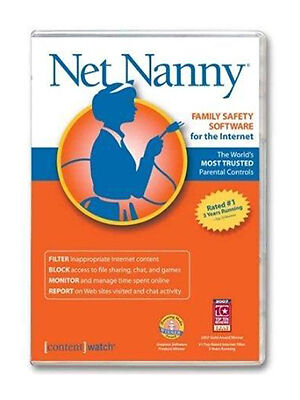 Net Nanny 6 blocks pornographic websites, inappropriate chat rooms, and hate sites. It monitors gaming both online and offline, where it can prevent children from downloading or playing games that have a rating beyond their age limit. With the remote management feature, parents can monitor and control activity from anywhere with an Internet connection. Net Nanny 6 allows parents to view their children's social network profiles, statuses, and activities. It provides an alert when it detects certain phrases in emails or instant messages that suggest predatory behaviour or cyber bullying.
---
| | |
| --- | --- |
| 3 | Verity Child Monitoring Software |

Verity child monitoring software is effective for both online and offline activity. It can block websites by using specific keywords or an entire domain name. It can also block specific applications. The software logs activity based on websites, programs, mouse clicks, keystrokes, and screenshots. Parents can set time restrictions for multiple children with different computer user logins, so different age and preference restrictions are taken into account.
---
| | |
| --- | --- |
| 4 | SafeEyes Parental Control |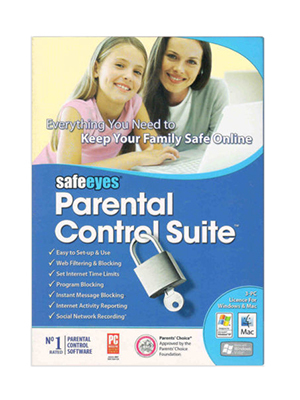 SafeEyes Parental Control blocks pornography, along with anything relating to sex, lingerie, and even swimwear. It features 35 category filters, including weapons, drugs, violence, and gangs. The software also allows the creation of black and whitelists to further control children's web browsing. SafeEyes Parental Control includes video filters that determine what children can watch on YouTube and other video sharing websites. Parents can block peer-to-peer programs to prevent illegal and inappropriate downloads, particular online games or entire gaming sites, as well as chat rooms and instant messages. They can monitor activity for unblocked websites and schedule the amount of time children spend online.
---
| | |
| --- | --- |
| 5 | ESET Family Security Pack |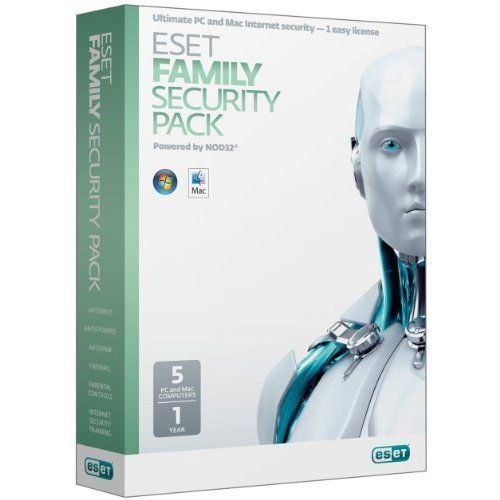 The ESET Family Security Pack blocks access to websites with offensive content. It has a web-accessible anti-theft feature to help users locate their laptops via a map using a Wi-Fi connection. Parents can block access to files remotely and activate the webcam to view the person using the laptop. ESET Family Security Pack blocks phishing attempts, hacking, and unauthorized removable storage media devices.
---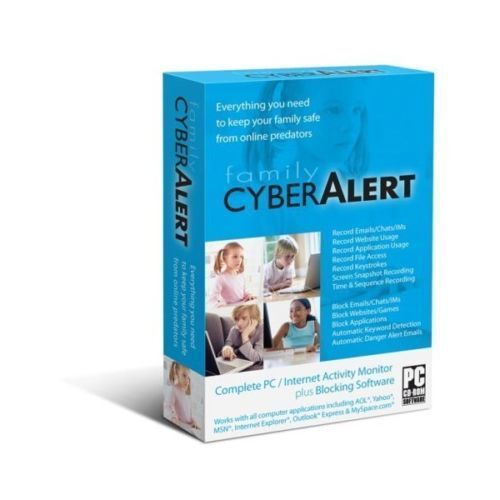 Family Cyber Alert is a non-invasive parental control program that can run in the background on any computer. Parents can monitor their children's online activity without them knowing. This means that children cannot tamper with or attempt to remove the software. The control panel is accessed via a hotkey and a customised password. Family Cyber Alert can block porn websites, and computer and online games, as well as recording keystrokes. It is easy to set individual control limits for different user profiles on the same computer. Activity is monitored in real time, with alerts and updates.
---
Common Threats Eliminated with Parental Control Software
Parental control software
is used commonly to block pornographic websites, but it also protects children from online predators and cyber bullying. Parents can use it to limit the time children spend online, as well as monitoring social networks, instant messages, gaming, and chat rooms. Some parental control software helps the entire family by thwarting phishing expeditions and scams.
How to Buy Parental Control Software
eBay sellers provide various types of parental control software, so parents can monitor and protect their children both online and offline. You can search for parental control software using the blank field on any eBay page. If you do have a program in mind, use its details when performing the search, for example, " Net Nanny 6". A specific keyword search filters the results, so you have few items to browse in order to find what you need. Be aware that parental control software is often bundled with
computer antivirus software,
which may be listed in your search results.