Nostalgia for classic sounds and the tradition of spinning old vinyl records inspire people to purchase a record player or turntable. With so many ways to listen to music, however, many manufacturers create a complete package out of a record player: hence, record player and cassette player combination products. The development of such products has not stopped there. Today, buyers can find record player and cassette player combination products that offer a host of other functions. Buyers who want to play good music from their old vinyl records while having the option of listening to music in other formats should know the top brands that offer a complete audio experience.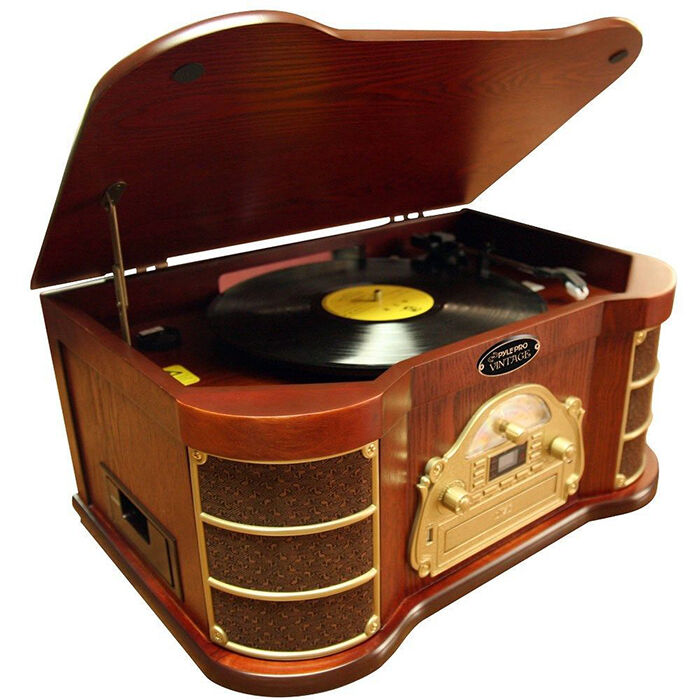 Useful functions and stunning design make Pyle a worthy investment. The brand offers a number of record player and cassette player combination products, including PTCDS21, which features a classical turntable design. Although traditional in appearance, the PTCDS21 packs various features including a cassette player as well as phono, radio, CD, and USB record players,, and even an iPod player. Its front-loading, single CD player can play CD, MP3, CD-R, and CD-RW formats, while its USB port allows playing of music from a USB drive or a compatible MP3 player. With the USB encoder, users can record old vinyl or other aux-in audio onto a flash drive. The turntable speeds of the device come at 33 1/3, 45, and 78 RPM. To complete the audio experience, PTCDS21 offers two built-in speakers and a remote control.
---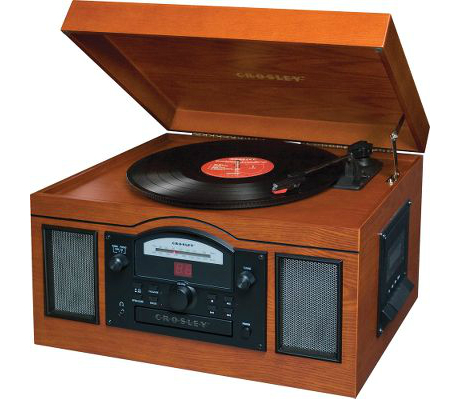 Users who want to choose from quality, stylish turntables must see the Crosley lineup. For a sleek and no-frills design, one can purchase the Crosley Memory Master or CR2413A, which not only plays old vinyl records but also records them with its one-touch recording feature. With the CR2413A, users can spin old vinyl records on the three-speed platter, play a cassette tape in its side-mounted cassette deck, listen to an AM or FM station, or play an iPod and MP3 player. Buyers who want a classic-looking Crosley can go for a Crosley Lancaster Entertainment Center or CR42C-PA,, which is basically the same as the Memory Master but with elegant lines and curves on its casing, open-face grillwork, and an airplane-style dial that give it old-time appeal.
---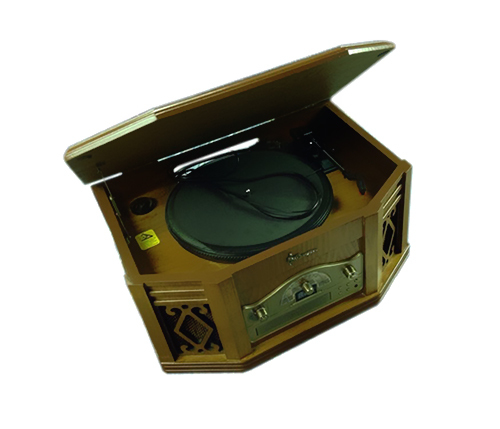 Nothing beats a vintage record player--except a vintage-looking player that offers a 4-in-1 audio capacity, such as the Emerson NR305TT Heritage Series Stereo System. With its nostalgic design and useful features, users are in for a great audio experience. Sporting a high-gloss wood veneer cabinetry, this record player-cum-cassette player allows users to play old vinyl records, cassette tapes, CDs, and even AM or FM stations. For ease of use, NR305TT offers a digital LED indicator for CD tracks and radio stations. And for great music, it features a three-inch wide-range speakers that project balanced bass.
---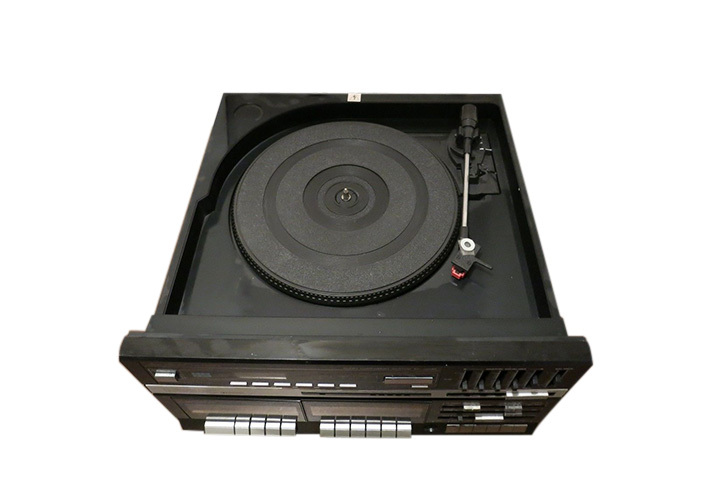 Fisher record player and cassette player combination products were prominent in the 80s, with the system featuring a turntable that spins at various speeds and a belt drive that serves as a shock absorber and prevents noise and vibration from the motor reaching the platter. Both Fisher MC-713 and MC-750 feature a dual cassette deck, with the MC-750 model packing an equaliser for sound settings customisation. As a Vintage Fisher record player/cassette player may be in refurbished condition, buyers should check the sound quality and consider purchasing a new needle to produce the best sounds.
---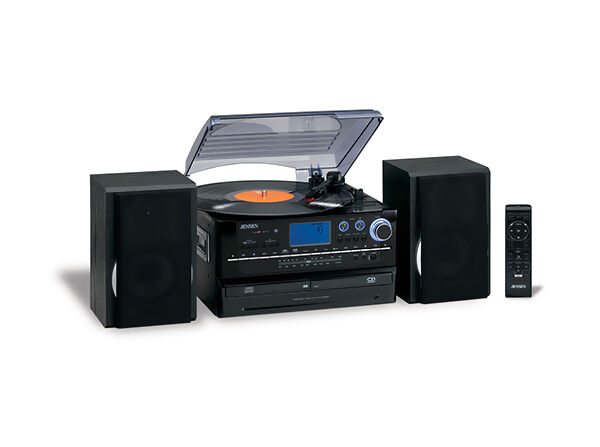 Jensen brings a full-packed and multi-functional home stereo system in the game. Its JTA-475, for instance, includes a three-speed turntable, cassette deck, AM/FM stereo receiver, and CD-R/RW disc player. It also offers 2W RMS x 2 power output and belt-driven turntable that plays records at 33, 45, and 78 RPM speeds. For easy visibility, the JTA-475 includes an LCD with blue backlight, and for simple connectivity it has RCA and headphone inputs. The bookshelf-type stereo system ccan run remotely with two AAA batteries. It also includes an owner's manual for easy operation and troubleshooting.
---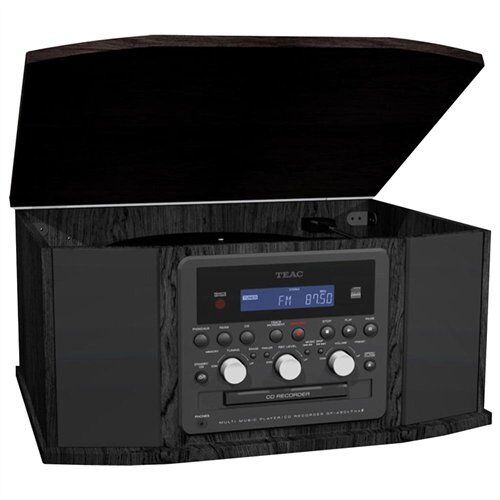 Its straightforward design and host of delightful features make Teac record player and cassette player combination products a worthy purchase. Teac LP-R550USB offers the three turntable speeds: 33 1/3, 45, and 78 RPM and allows recording from phono, tape, tuner, and AUX. And as a device supporting vintage music experience, it also offers a cassette player that lies close to the platter for easy access as well as a CD player that allows programmed playback. To complete the package, LP-R550USB has an AM/FM tuner, USB port, and stereo RCS inputs on the back panel for connection of an external audio source for playback or recording.
---
How to Buy Record Player and Cassette Player Combination Products
eBay offers record player and cassette player combination products, from the truly vintage to vintage-looking to modern. To save money, buyers can opt for used devices that are still in tip-top condition, and look for listings that include free postage as well as listings from eBay's top-rated sellers. Buyers can also visit the Deals page of eBay to view more discounted items, which are updated regularly, while the Talk page provides buyers a venue to get insights from other members of the site. The best record player and cassette player combinations are those that offer a variety of features that complete the user's audio experience, and knowing the top brands and models on the market takes the guesswork out of buying.