Hoses represent one of the first parts that typically require replacement on vacuum cleaning units. Years of use eventually cause tiny holes that inevitably grow into impossible to repair gaping holes. The constant bending of replacement Hoover
hoses
to reach hard-to-access spots can also cause structural damage. Most vacuum cleaner distributors also offer replacement hoses to fit the right vacuum cleaner models. However, vacuum replacement hose buyers can find excellent deals online at eBay. Before going online to eBay, replacement hose shoppers should first review the top six replacement Hoover hoses to discern which hose matches their buying criteria.
| | |
| --- | --- |
| 1 | Generic Electrolux Hose |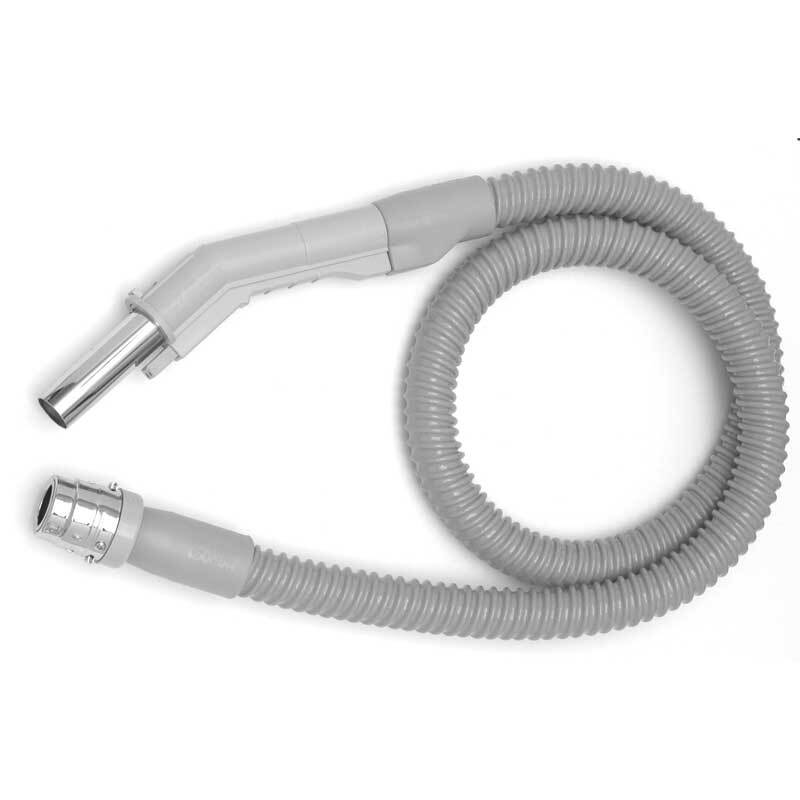 With an easy-to-use pistol grip, the Generic Electrolux hose provides users with an ergonomic-friendly way to vacuum debris, such as leaves, twigs, and paper products. The pistol grip does not chafe the hands or cause tightening in the forearms and biceps. Expert reviews praise this hose for delivering high performance, without sacrificing durability. The materials used to construct the hose resist damage caused by water and hard objects. Generic Electrolux hoses represent aftermarket replacement hoses for the LE, Diplomat, Ambassador, and 6000 vacuum models. However, this replacement hose does not fit any metal tank models.
---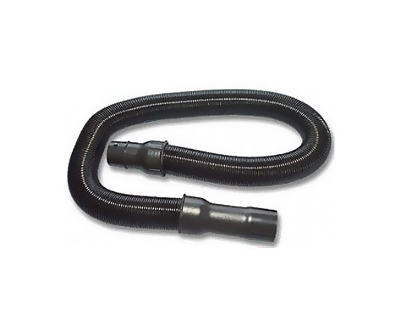 Homeowners who own large homes should consider purchasing the Hoover Windtunnel replacement hose. With a length of 6 m, this Hoover hose model helps users climb stairs to gain second floor room access. The long vacuum hose also reaches under couches and behind furniture to ensure thorough vacuuming. Sturdy plastic construction prevents water damage, as well as premature cracks that derive from impacts against hard objects. The black wire reinforced replacement hose fits several Windtunnel models, in addition to Savvy, Dual V, and V2 Technology vacuum cleaners.
---
| | |
| --- | --- |
| 3 | Sanitaire Canister Extension Vacuum Hose |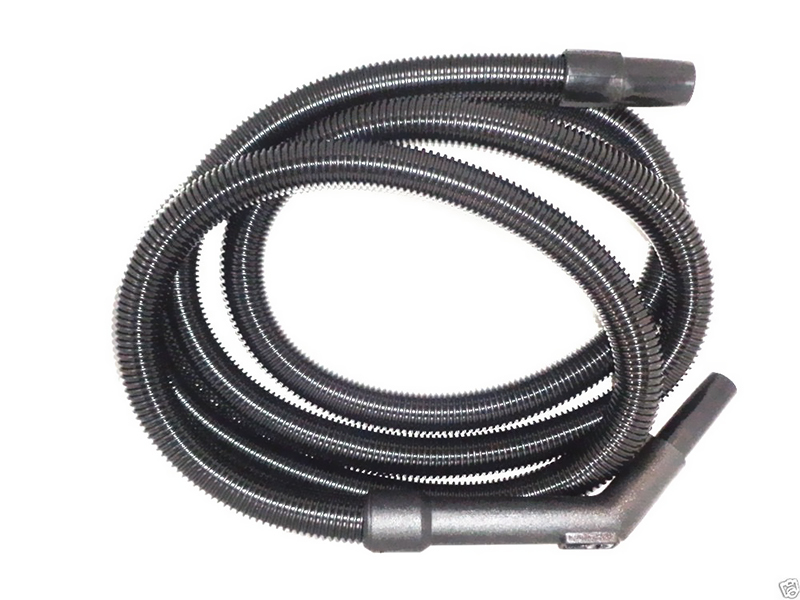 The Sanitaire Canister Extension vacuum hose provides users with strong suction that picks up debris as heavy as coins and paper clips. Although the construction produces a highly durable replacement hose, the manufacturer applies pliable materials to the hose to create enough flexibility to bend the hose around corners and over furniture. This hose fits all Eureka Mighty Mite, Sanitaire, and Powr-Flite PF5 canisters. Users enjoy the fully assembled hose without having to spend time figuring out how to attach hose parts. The Sanitaire vacuum hose includes both hose ends that snap into the canister and any attachments used for special vacuuming projects.
---
| | |
| --- | --- |
| 4 | Dyson DC33 Multi-Floor Replacement Suction Hose |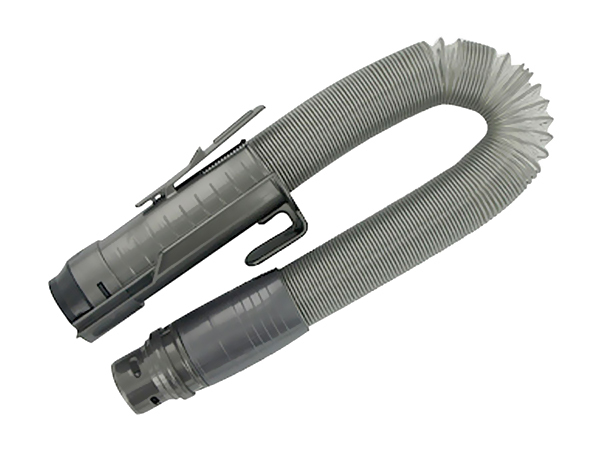 As one of the highest-quality replacement Hoover hoses, the Dyson DDC33 Multi-Floor replacement suction hose possesses lightweight, yet durable, construction that allows users to navigate flights of stairs easily. Because of the excellent portability, the Dyson Suction hose works well in multi-story office complexes. Rigorous testing that included stretching the hose over six times its length indicates the hose can withstand immense abuse. Waterproof materials ensure the hose does not crack due to the buildup of condensation. This replacement hose fits every Dyson DC-33 vacuum upright that includes the Yellow DC-33 multi-floor model.
---
| | |
| --- | --- |
| 5 | Bosch VAC005 5-Metre Vacuum Hose |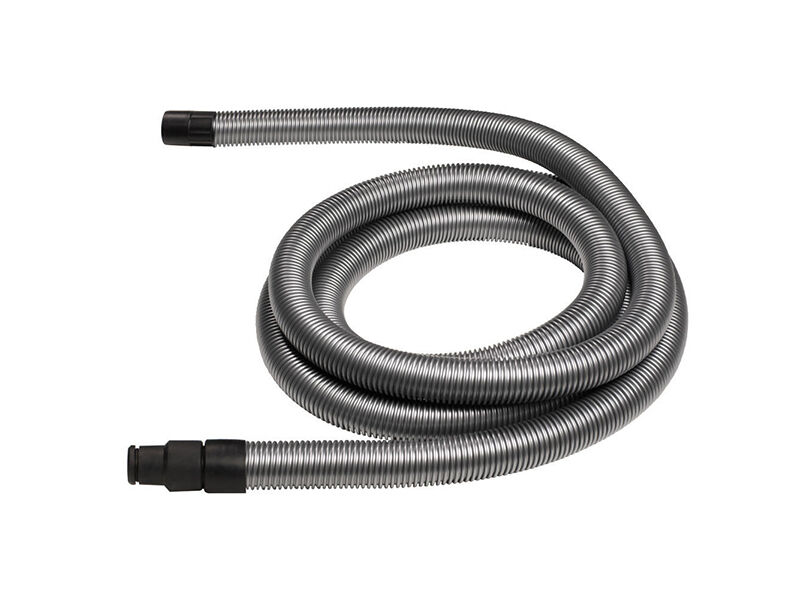 Designed to be ergonomic-friendly, the Bosch VAC005 5-Metre vacuum hose connects several types of Bosch power tool and dust extraction accessories to vacuum cleaners that possess the standard 5.7 cm opening. The friction fit secures the nozzle to ensure the hose does not displace during use, especially when manoeuvering around corners and up stairs. Bosch constructs the VAC005 with a swivel nozzle that digs deep under large furniture and along wall crevices. Users simply turn their hands to access hard to reach spaces.
---
| | |
| --- | --- |
| 6 | Eureka SmartVac Replacement Attachment Hose |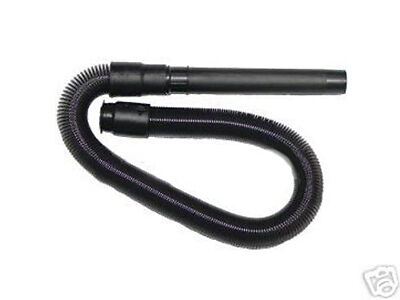 Known for its powerful suction, the Eureka SmartVac hose allows users to capture pet hair and debris embedded deep within shag carpets. Users can also use the hose to clear decks and porches of wet leaves. Eureka's lightweight design and soft, yet sturdy, grip provides homeowners with the portability to move a vacuum easily throughout the house. The SmartVac replacement hose withstands countless hours of stretching and pounding, thus ensuring the hose retains its original functionality for lengthy periods. Eureka manufactures the SmartVac to fit numerous types of Eureka models, such as the models in the 4870 series.
---
How to Buy Hoover Replacement Hoses on eBay
You can enjoy shopping from home when you search for replacement Hoover hoses on eBay. eBay shoppers type keywords into the search engine to reduce the number of products. You can search for sellers by typing in brand names, such as Henry or
Numatic
. Once you receive a list of products that match your buying criteria, the next step involves vetting each seller by reviewing accepted payment methods and delivery terms. For faster delivery, consider sellers who live in the United Kingdom. eBay also displays photographs of the replacement Hoover hoses available for sale, which you can examine.