Many homeowners opt to install an HD
television aerial
to pick up free local television broadcast signals instead of paying subscription fees for cable or satellite television service. To provide a safe and durable installation and to adjust the aerial for best reception, consumers need some basic tools to accomplish the job. The same tools can repair aerials that loose signal due to loose connections. Consumers can purchase tools for installing or repairing at hardware and home improvement retailers. Buyers can also find a good selection of the top tools at competitive prices when they shop on the eBay online marketplace.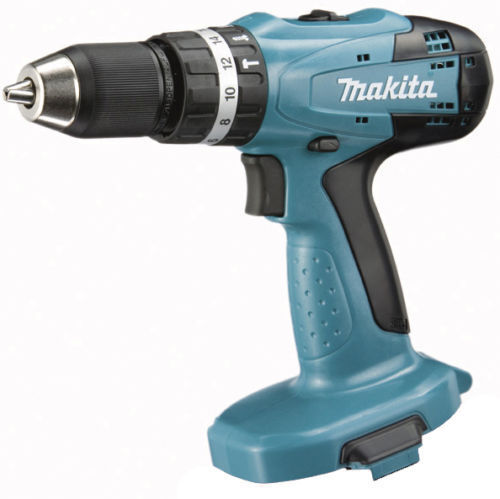 Whether installing a freeview aerial indoor in a loft or outdoors on the roof, a cordless drill is an essential tool. Attaching an aerial mounting bracket to masonry-constructed homes requires drilling with a masonry bit. Homeowners need to secure roof installations to roofing panels and drill attachment hardware to loft installations in order to attach them to existing beams. Cordless drills can also double as power screwdrivers and nut drivers to make the tightening of attachment hardware easier. A 12-volt drill can handle most common aerial installation tasks in wood; however, an 18-volt drill is better for drilling multiple holes in masonry. Makita and Dewalt are popular brands of cordless drills.
---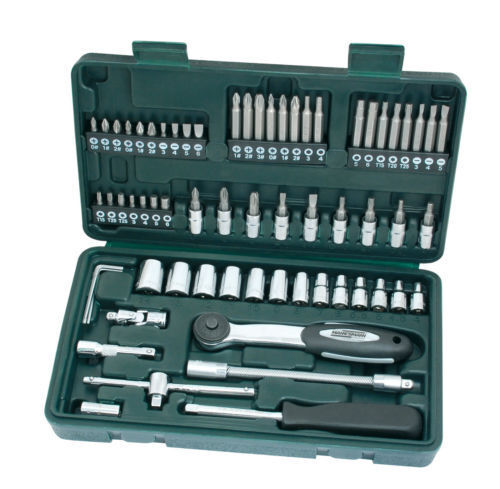 Driving lag bolts or tightening nut and bolt hardware is not a difficult task when using a ratchet and socket. These types of hardware installations are common on brackets for freeview aerials. Pliers and combination spanners are acceptable alternatives; however, having a ratchet and socket set speeds up the installation times significantly. Draper makes a number of different types of ratchet and socket sets; many with the components stored in convenient carrying cases.
---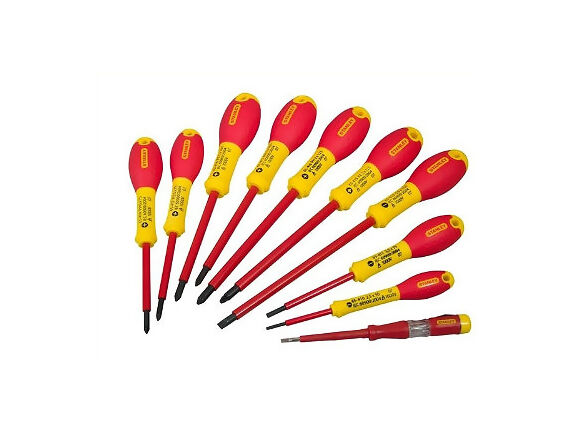 A good set of screwdrivers is a must when running aerial cables to outlet boxes for in-home signal connections. Both cross head and flat blade screwdrivers are likely necessary. A good set of screwdrivers has various length blades and comfortable handles. Insulated screwdrivers are necessary when working around live electrical connections.
---

Cutting knives are great utility tools for a number of different tasks. A cutting knife can strip the insulation off coax cables, cut drywall for connection box installations, and perform simple tasks like opening boxes or plastic hardware packets. Cutting knives with replaceable razor blades enable the user to always have a sharp cutting edge. Folding knives that come with a Velcro belt pouch provide ready access to the tool and a convenient storage location.
---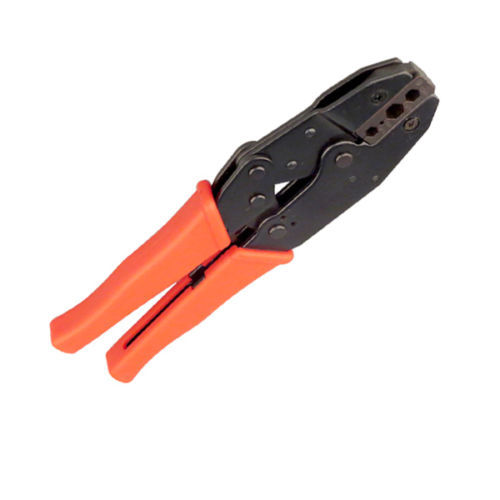 Freeview aerials carry the television signal to the receiver via coax cabling and cable run distances are dependent on a number of factors such as where the aerial is and how far the run must travel to reach a termination point at the outlet source. After routing the cable from point to point, the ends must terminate with RG cable ends that match the size of the cable. These cable ends require a coax crimp tool to properly attach the ends to the cable. Coax cable crimpers generally fit different size ends and some models have a cutting blade for shortening cable lengths.
---
| | |
| --- | --- |
| 6 | Aerial Signal Strength Meter |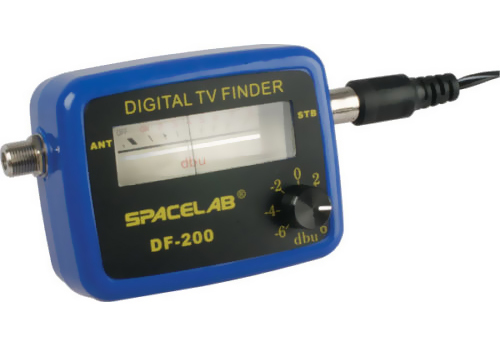 After mounting the freeview aerial the quality of picture depends on how well the aerial aligns to local broadcast antennas. Using an aerial signal meter is the best way to get the maximum signal quality before locking down the position of the aerial. The meter connects inline with the television and the aerial by way of a coax jumper cable on the aerial end. As the aerial's direction rotates the meter registers and displays signal strength to obtain the best position for clear picture viewing. Labgear makes an affordable aerial signal strength meter.
---
How to Buy Aerial Installation and Repair Tools
Consumers can purchase all the tools necessary to install a freeview aerial or repair an aerial installation easily and conveniently from sellers on eBay. Search by entering the name of the tool into any eBay search bar and hit the enter key. A list of all items matching the keyword description appears. Buy with confidence from eBay sellers by reviewing their individual feedback to see how previous buyers rated their satisfaction with the seller. Select the item you want to purchase, click to complete the sale and use PayPal to securely transfer funds to the seller and complete the transaction. Properly installed
freeview aerials
provide clear
HD television
reception without consumers having to pay for a subscription.