With a
video capture
device, a user can easily capture, record, and convert analogue and digital signals into digital video. This means the user can digitally record her video gameplay or VHS video, edit it, and then share it with others. A video capture external drive stores these videos directly on the device for later transfer to a computer, thus simplifying the recording process. Several video capture external drives offer one-button recording, which makes these devices much easier to use. Many models exist, and choosing the best one means identifying the user's recording needs and analysing the top video capture external drives on the market.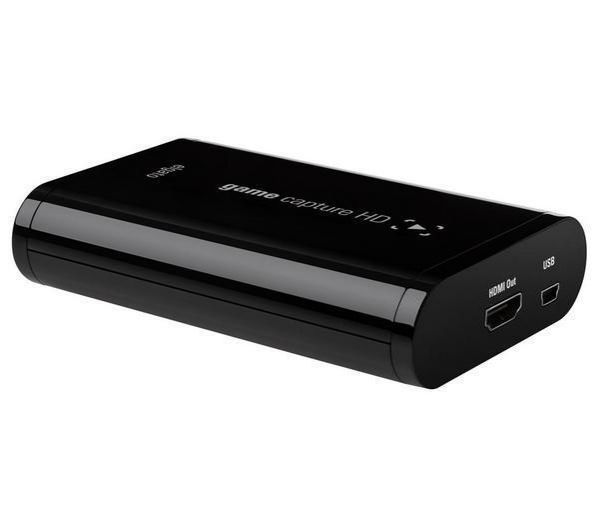 The Elgato Game Capture HD allows users to record their PlayStation 3 or Xbox gameplay directly to a PC or Mac. The device's H.264 encoding technology allows for recording in full HD, but the file size is small enough for quick uploads. With one button, users can quickly upload their videos to YouTube, Facebook, and Twitter. Elgato video capture also does retroactive recording, in case the gamer forgets to press the record button before starting to play. Setup is simple: the user connects the recorder to the game console using just one cable.
---
| | |
| --- | --- |
| 2 | Hauppauge HD PVR 2 Gaming Edition |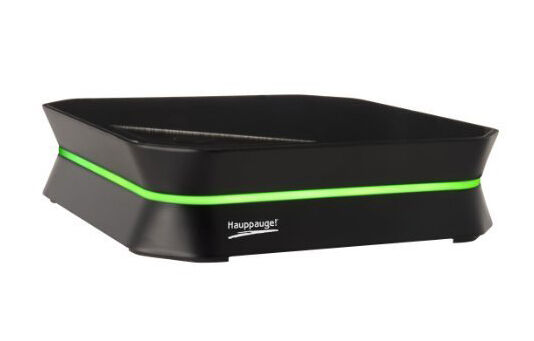 Offering HDMI connectivity with the Xbox 360 and component cables for the PS3, the Hauppauge HD PVR 2 Gaming Edition video capture device features 'no delay passthrough', which allows the gamer to record and watch her gameplay in HD simultaneously without experiencing any performance lag. A user chooses between three video formats when recording and can quickly upload her video to YouTube once she has transferred the video to her computer. The device has a low-profile design that takes up little space.
---
| | |
| --- | --- |
| 3 | Avermedia Game Capture HD |
The Avermedia Game Capture HD allows gamers to record their best gameplay from Xbox 360, PlayStation 3, and Wii U consoles. In addition to video, a user can capture static images of gameplay. Because the device's H.264 hardware allows it to render smaller video files, the user can play and record in real time without suffering any performance lag. The included remote control makes it easy to control the device from a lounge chair.
---
| | |
| --- | --- |
| 4 | Diamond Multimedia Video Capture HD |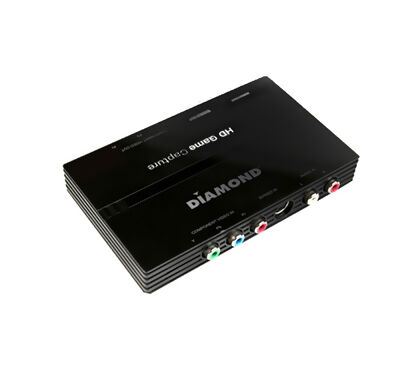 With the Diamond Multimedia Video Capture HD, users can record their gameplay in high definition to share with Facebook friends and their YouTube channel subscribers. Additionally, the user can record from VHS, DVD, and satellite boxes to edit and share using a Windows PC. With its H.264 technology, the device renders smaller video files, leaving more room on the recorder's 500 GB or 1 TB hard drive to store more gameplay and videos. The USB 2.0 technology ensures fast file transfers and compatibility with most computers.
---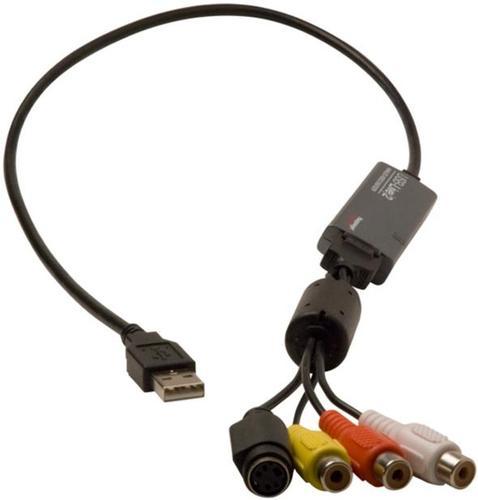 The Hauppauge USB-Live-2 only works with Windows computers and allows users to capture, record, and digitise their analogue videos. Users can record from any S-Video or composite video source, including camcorders and VCRs. The USB video capture device takes up less space than other similar recorders, so it stays hidden and out of the way. In addition to recording video, users can also snap still photos of whatever they are watching. The included ArcSoft TotalMedia ShowBiz software makes it easy to edit photos and videos before sharing them on YouTube.
---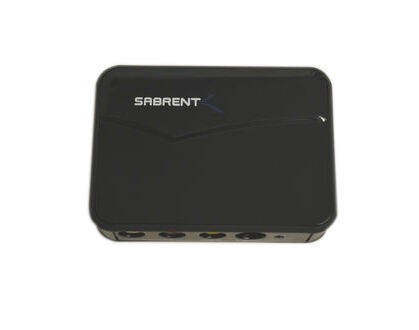 The Sabrent VD-GRBR allows users to record videos and games directly to their PCs while watching videos or playing games. This video capture external drive records from any composite video or S-Video source, and uses RCA and USB 2.0 outputs to connect to Windows PCs. This device captures analogue videos and records them to a PC. This means that a user can record VHS video content and then convert it to DVD format. The Sabrent VD-GRBR records all video formats and uses stereo audio direct sound.
---
Find Video Capture External Drives on eBay
To search the large selection of video capture devices available on eBay, start with a basic or advanced keyword search. First, enter a search query into the search bar. Then, narrow the search results by selecting the brand, features, form factor, or condition of the device. Specify a price range to find listings that fit within your budget. With a video capture external drive, a user can record her video game play or whatever is on the television and convert it to a digital movie that she can edit and then share online. With a large selection available, a shopper is sure to find a video capture device that matches her needs and budget.