Unlike wireless modems,
wired modems
connect to a
PC
or
Mac computer
with an Ethernet or USB cable, providing a high-speed Internet connection. Some modems offer ports for additional peripherals, and today's wired modems include features such as automatic updates, fast downloads, and compatibility with many providers. Wired modems are easy to use, often affordable, and usually support many Internet formats including cable and DSL.Wired modems also connect to routers to provide a wireless connection if necessary. Another benefit to purchasing a wired modem is that users are able to keep their modem even if their ISP changes at some point. Wired modems save money in the long run since buyers avoid purchasing additional equipment from an ISP, and there are many high-quality brands of modems to choose from.
| | |
| --- | --- |
| 1 | Motorola SB5100 Surfboard Wired Modem |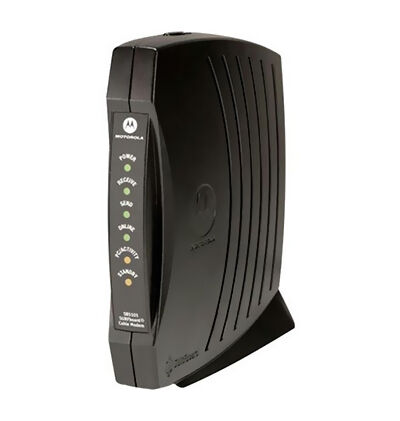 A coaxial cable connects the Motorola SB5100 Surfboard modem to a computer to provide Internet service. The Surfboard modem is a wired cable modem offering up to 38 Mbps and Ethernet as well as USB compatibility. The Surfboard modem works with PC and Mac systems, and offers inbuilt troubleshooting, and the modem is upgradable with additional software. Made by the reputable Motorola brand, the Surfboard modem offers a high-quality modem at an affordable price.
---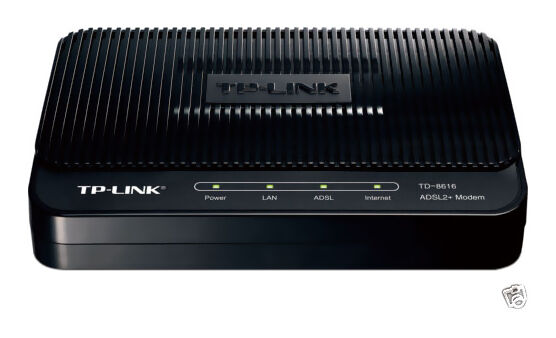 The Ethernet-connected TP-Link TD-8616 mmodem offers consumers a fast and efficient way to connect to the Internet. The easy-to-install modem creates a fast connection using ADSL service, and offers 24 Mbps data speed. The TP-Link modem also offers a bonus feature: an inbuilt firewall for added security. The modem is customisable for a variety of service settings, and easy-to-see LED lights let consumers know the service status.
---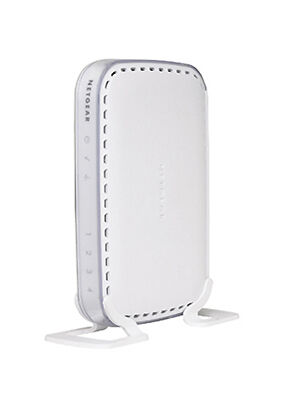 Offering consumers a combination ADSL modem, router, and firewall built into one device, the Netgear DG834 is the perfect option for consumers who need to be connected. Users connect with an Ethernet cable or opt to connect wirelessly if desired. Fast speeds, continuous connection, and the ability to connect up to four computers makes this modem a good deal for the price. The Netgear modem supports Macs and PCs, and offers a LAN port as well.
---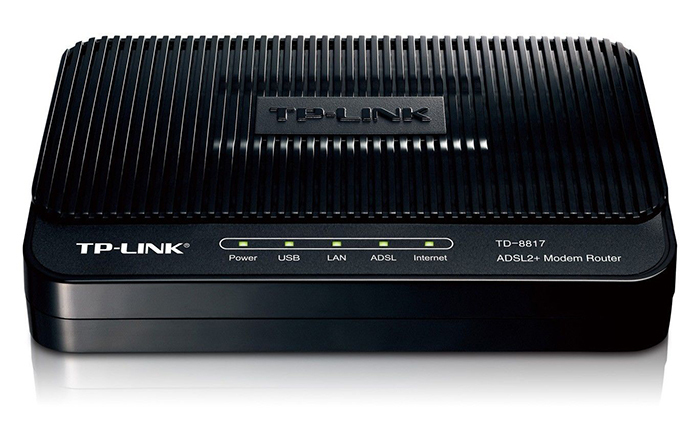 Users connect to the Internet with a combination two-in-one modem and router when they purchase the TP-Link TD-8817 modem. The modem offers fast DSL Internet connection with up to 24 Mbps speed. The firewall protects the system from attacks, and offers users the benefit of security. The wired modem installs quickly with an automatic software installation CD, and for the price, there are many added features, including QoS and VLAN.
---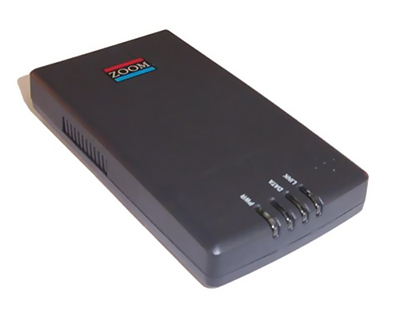 Consumers looking for a no frills USB modem offering fast speeds and easy installation for a low price may want to opt for the Zoom ADSL USB modem. The Zoom modem connects to a PC or Mac with a USB cable, and it is lightweight, compact, and small for consumers who are short on space. The Zoom modem is a good option for buyers who want a basic modem and do not need a router or other features. The Zoom modem only works with one device, but offers speedy service for a low price.
---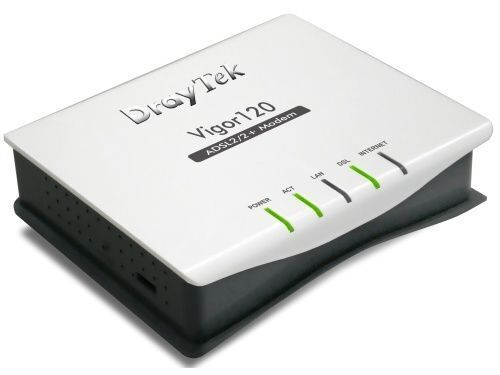 The DrayTek Vigor 120 modem is a premium modem using an Ethernet connection to instantly provide buyers with fast ADSL Internet service. The DrayTek is compatible with other peripherals, such as a router, and preset for the United Kingdom. There is no installation process, because the DrayTek Vigor 120 begins working immediately once it is connected. The included bridge allows consumers to use a singular IP address for any connected device. It is also compatible with every provider.
---
Accessories for Modems
There are a few accessories which make using a wired modem easier, more versatile, and convenient. Modem filters connect to the phone jack to eliminate noise and interference from the modem connection. A router ensures users connect devices and use them wirelessly, such as a printer, tablet, or gaming console. Another important accessory is a firewall, which serves to protect the computer from data theft and other security threats.
How to Buy Wired Modems on eBay
Wired modems are some of the best modems available, so check eBay to find the perfect one for your computing needs. Search for wired modems and filter the results by brand, or navigate to specific results by using keywords such as "Netgear DG834" to find one relevant item. Always purchase electronics from authorised merchants, and click " Ask a Question" to communicate with the seller and find out about any available bundles including the modem and accessories.Get connected quickly with a wired cable or ADSL modem, and if you are worried about privacy and security, an inbuilt firewall provides peace of mind. There are many modem brands on the market, and they all cost less than paying providers for their equipment. Bypass extra costs by purchasing your own wired modem.