Transform the look of a room with the right ceiling fan. Not only do ceiling fans cool down a space, but they also convey to guests the owner's personality and, more importantly, his or her taste. While some fans are in classic designs, others are so distinctly stylish that they are the focal point of an entire room. Those who are looking for ceiling fans without a light, particularly if the room has enough lighting of its own, should consider these top brands and models. Whether purchased on eBay or from specialty fan shops, these top ceiling fans are sure to look great and be of great quality.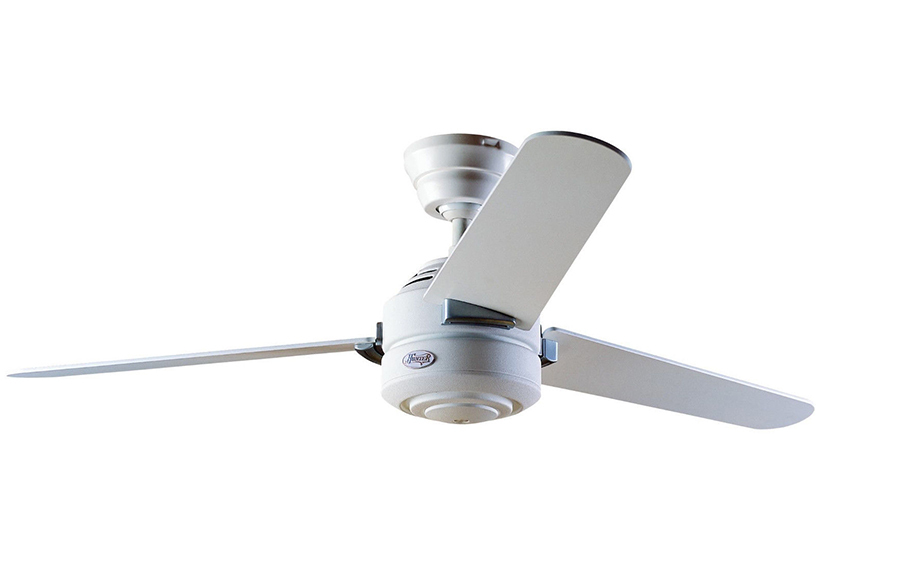 The Hunter Carera is a three-blade ceiling fan with a modern design. The Carera has a 132-cm diameter and is suitable for soft contemporary to ultra-modern spaces. Best for medium-sized spaces, this ceiling fan uses switch plywood blades with a different finish on each side. The Carera comes in graphite, brushed nickel, and white. Users who need to eventually install lighting on their ceiling fan should find the Carera compatible with most Hunter lighting kits.
---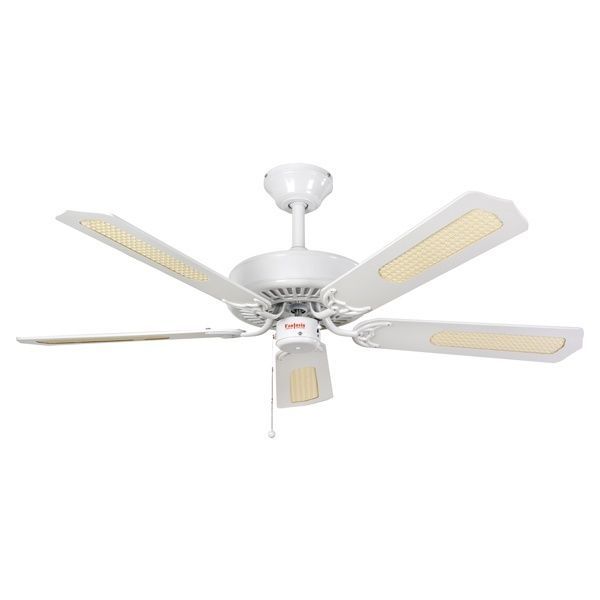 Sporting the traditional or colonial look and often used by pubs, hotels, and clubs is the Fantasia Classic.. At 132-cm in diameter and available in colours such as antique brass, polished brass, white, and black, the Classic is a throwback to an older, more dignified time in Britain. Because it comes in dual mount, people may fit the Fantasia Classic without a drop rod. Additionally, it has reversible blades and large silicon steel motors. Weighing 7.4 kg, the Classic has a whisper quiet operation with additional light kits to install, if necessary.
---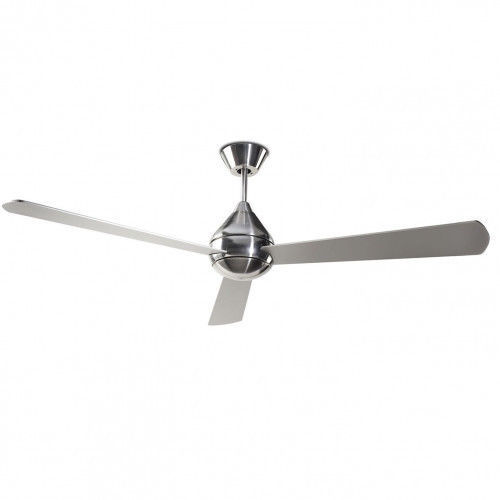 The LEDS-C4 <Tupai comes in two finishes: satin nickel and bright white. Best for modern homes due to its contemporary design, the Tupai has three-speed blades that operate using a remote control. More than this, the fan comes with two functions: cooling and reverse. The reverse function, which displaces warm air evenly around a space, is mainly for winter months. Just like the previous ceiling fans, it has reversible blades and measures 132 cm in diameter.
---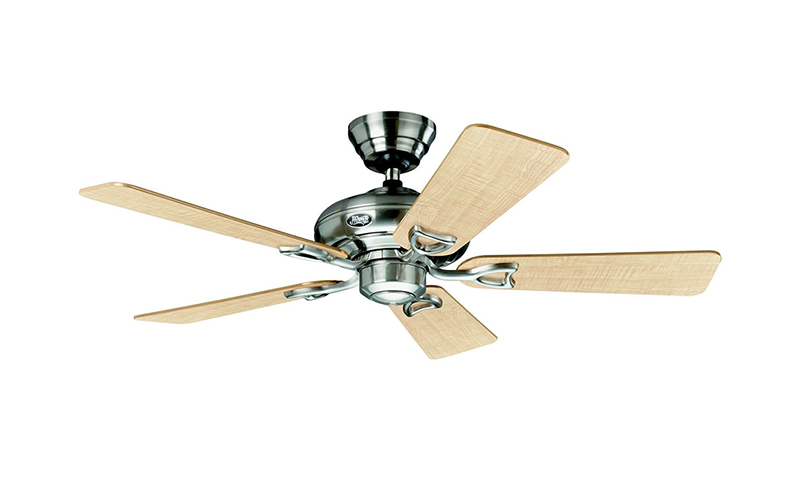 The Hunter Seville II is a ceiling fan with a design that works in nearly any type of room. With a diameter of 112 cm, the Seville II is particularly suited to smaller spaces where larger ceiling fans may overwhelm the decor. It is a three-speed operation utilised by a pull chain or remote control. Additionally, the ceiling fan also has summer and winter settings and comes pre-wired to accept Hunter lighting kits if the need arises.
---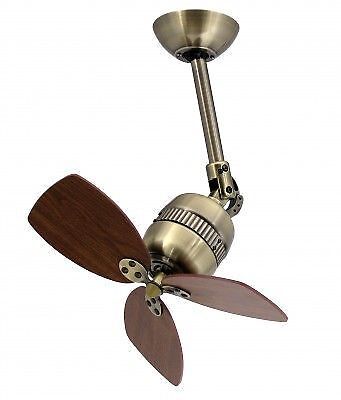 For areas where typical ceiling fans cannot fit, consider getting a Vaxcel Fans Toledo. With dimensions of 53 by 45.7 by 45.7 cm, this small fan mounts and angles in three positions. With four operating speeds, the Toledo operates using a wall switch. It has a wing tilt of 20 degrees and can fit in modern contemporary homes with an industrial design. When it comes to finish, the Toledo may come in brass or pewter.
---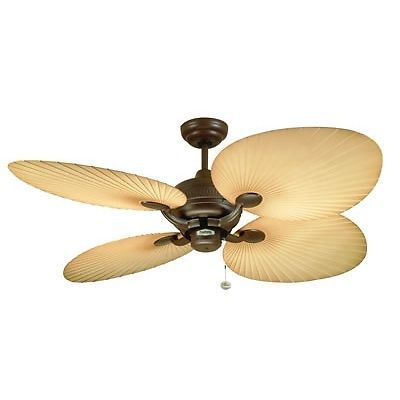 The Fantasia Palm is an IP5 four-rated ceiling fan, which means that it is suitable for balconies, terraces, and other outside areas. With blades that look like leaves, it goes well with Colonial-style interiors. The Palm has a three-speed design, summer and winter settings, and operates using pull cords. If installed indoors, then consider getting an optional remote control. The Fantasia Palm has a diameter of 132 cm.
---
The most striking characteristic of the Hunter Flight ceiling fan is its twisted ABS plastic blades. Users have a choice between two finishes: brushed nickel or white. With a diameter of 132 cm, the Flight ceiling fan is best for spaces that are medium to large. It operates with a wall controller and has three speed settings along with a summer and winter setting. Should there be a need to install a light, the ceiling fan comes pre-wired to accommodate the Cabo/Flight light kit.
---
How to Buy Ceiling Fans Without a Light on eBay
Ceiling fans without a light are available from top sellers on eBay. Whether you are looking for something classic or a bit more modern, you can search for ceiling fans on eBay by typing the product name into the search bar. You can refine the search results through filters, such as location, shipping, price, and more. Apart from recirculating air, the right ceiling fan can change the look of an entire space. Those who are in the market for a new ceiling fan without a light should consider any of these trusted brands and models.