Since superheroes like Superman, Batman, and Captain America first graced the pages of comic books back in the 1930s and 1940s, young fans have emulated them and dreamed of being superheroes. Action figures offer a great way for young people to bring their dreams to life. Boys and girls use
Marvel Comics
and
DC Comics
increased the already lucrative hobby of collecting, trading, and selling comic book action figures.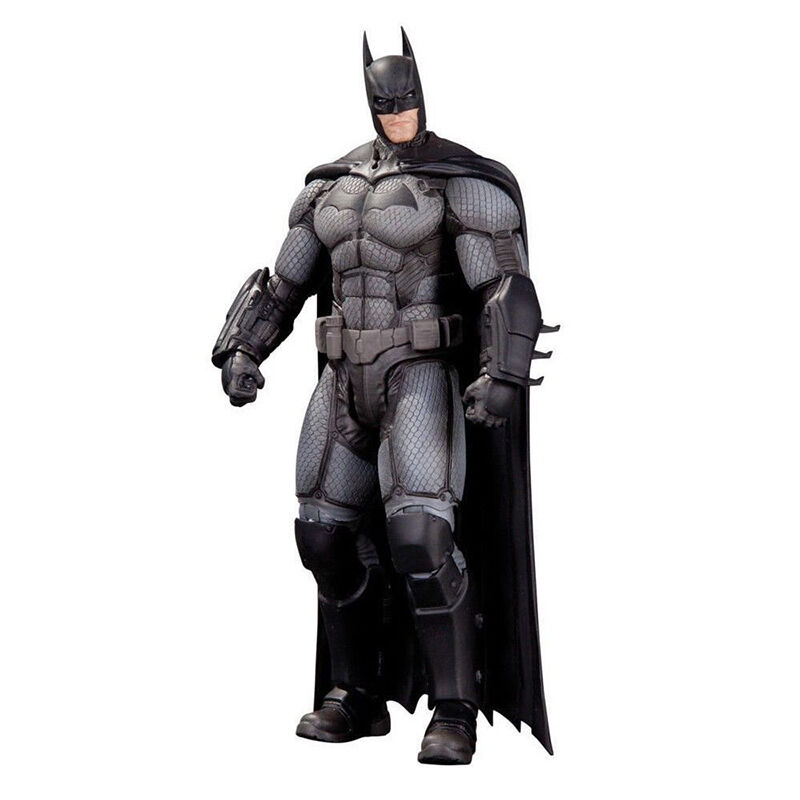 Although Superman and Spider-Man are certainly contenders, Batman is one of the most popular superheroes ever portrayed in the comics. Several actors have portrayed the Caped Crusader on TV and the big screen, and numerous action figures are available for the Dark Knight. The action figures often sell as individual pieces, but they sometimes sell as parts of sets with the character's iconic vehicle, the Batmobile, or with other action figures. Batman has undergone numerous costume changes over the years, and figures exist wearing each of the different costumes.
---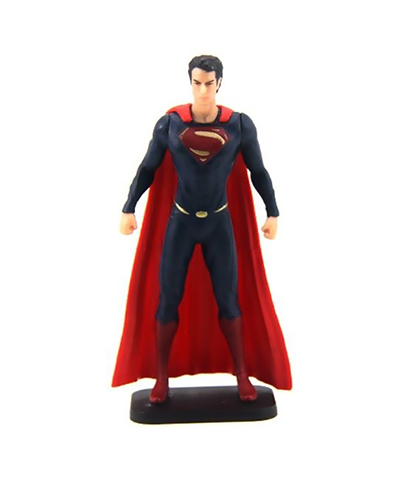 Many fans think of Superman as the first real superhero. Superman and his alter ego Clark Kent first appeared in 'Action Comics #1' in 1938. Since that time, numerous television programmes and movies have focused on the Man of Steel. Action figures did not appear on the market until the 1960s, and the first Superman action figures appeared on retailers' shelves in the 1970s. Superman's ongoing popularity extends beyond traditional action figures, and he is also available as plastic poseable figures and clay statues.
---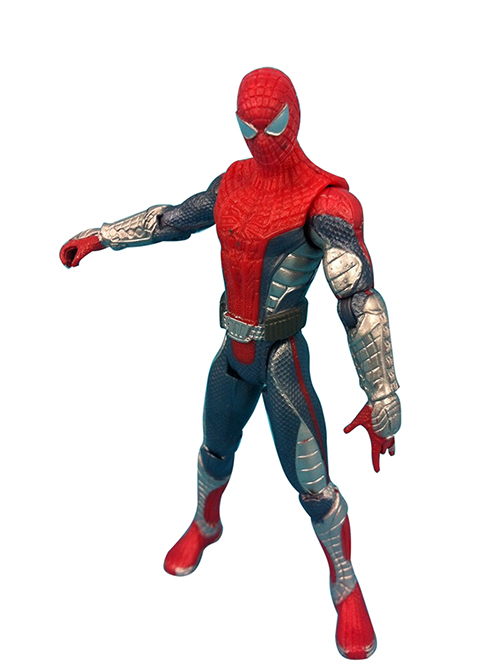 The Amazing Spider-Man first graced Marvel Comics back in 1962, and he remains one of Marvel's most popular characters after more than half a century. Hasbro currently holds the licence for Spider-Man action figures, but many other manufacturers made Spider-Man figures over the years, including Toybiz Toys and McFarlane Toys. Spider-Man action figures also feature a variety of costumes, including the black suit from the Venom storyline.
---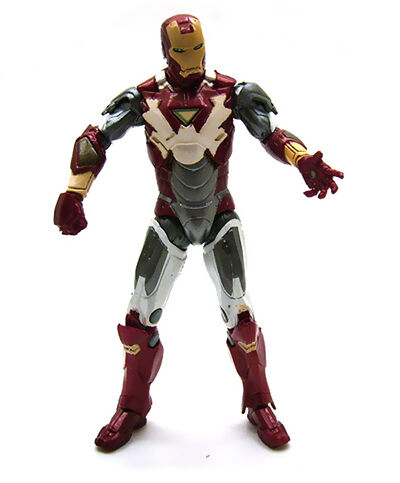 Thanks to the trilogy of movies featuring Robert Downey, Jr., and crossover appearances in movies like 'The Avengers', Iron Man is a hot property, both in comic books and as an action figure. Iron Man action figures are widely varied, thanks to the character's constant need to upgrade his armour suit. Fans can choose from a multitude of Iron Man figures to collect. The character first appeared in comics in the 1960s, and his action figures first appeared in the 1970s.
---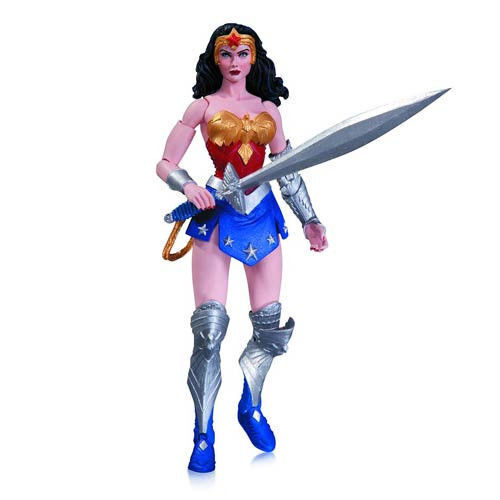 Wonder Woman is one of the few historic female comic book heroines that girls can relate to and admire. Wonder Woman first appeared in the comics in 1940, and she gained immense popularity in the 1970s when CBS created a television show that featured her. Wonder Woman action figures are available from manufacturers all around the world, including Square Enix and Mattel.
---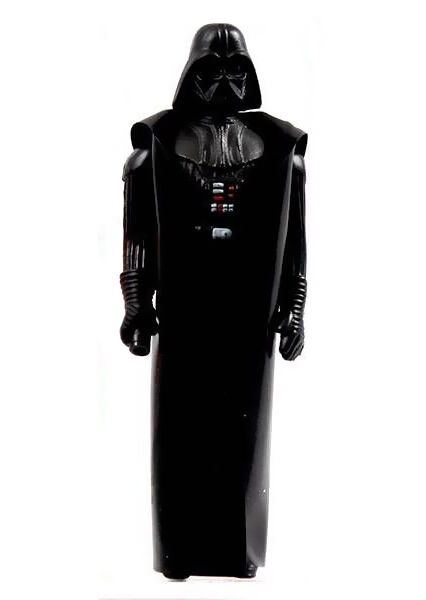 Known more as a movie villain than a comic book villain, Darth Vader enjoyed a lot of popularity as an action figure. Since 'Star Wars' debuted on the big screen in 1977, Darth Vader has loomed large as an imposing figure. Kenner first released several action figures based on the first movie in the series in 1977, and other manufacturers followed suit over the years. One particular Darth Vader action figure with a telescoping lightsaber is very rare and is worth several thousand dollars on the open market.
---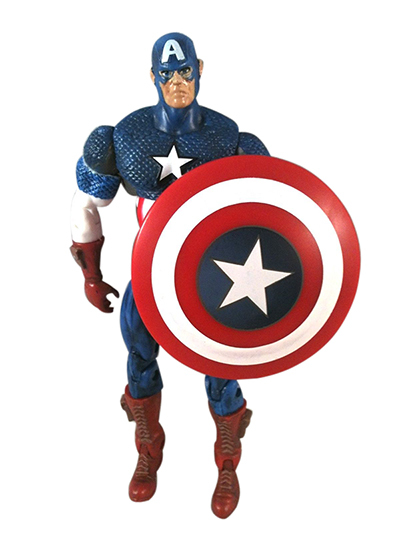 Captain America is a rare comic book superhero who enjoyed two runs in popularity. The initial comic run featured him fighting Nazis during World War II in the 1940s. Marvel Comics resurrected him in the 1960s and brought him into the future, where he has remained ever since. Recent movies featuring the character have driven increasing demand for his action figures. Many Captain America action figures relate to the recent movies, but figures that date back to the 1970s are also available.
---
How to Buy Comic Book Action Figures on eBay
Comic book action figures stir the imaginations of young minds and are profitable collectables for adults. Many times, the best deals on comic book action figures are available on eBay. Users enter the search words for the items they seek, such as '
Hasbro Captain America figure
', in the search bar on any page. After finding the figures they want, users should consider shipping costs and review the seller's feedback rating. Some sellers may offer to package several action figures together, including villain action figures, to allow buyers to save on shipping costs and avoid searching for individual figures separately.