For any formal event, the
suit
is a line of elegance and defining impression of men and their vigor, attitude, and character. It is the ultimate male uniform. Even though the first line of thought is rented
tuxedo
s, men who attend formal events more frequently understand the tuxedo as a necessity and a worthwhile investment. There are various tuxedo classifications and models that most buyers are likely to come across, such as Classic, Modern Fit, and Slim Fit. There are many online options available when it comes to buying formal suits for men. Shoppers benefit from learning the best fit for their body and style for their purposes.
| | |
| --- | --- |
| 1 | Versace Trim Fit Tuxedo |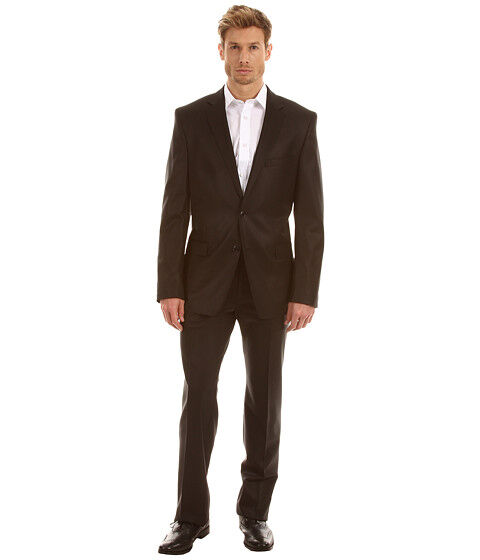 Versace's tuxedo offers trim-fit elegance with its flat-front trousers and modern two-button jacket, bringing back the mysterious and confident masculine attitude needed for formal events. Four interior pockets, chest pocket, flap pocket and side vents are just few of the indispensable details complementing the jacket. The trousers are accessorised with front slant pockets and back-button closure welt pockets. This suit option offers a good balance between elegance and brand.
---
| | |
| --- | --- |
| 2 | Mohair One-Button Tuxedo by Brioni |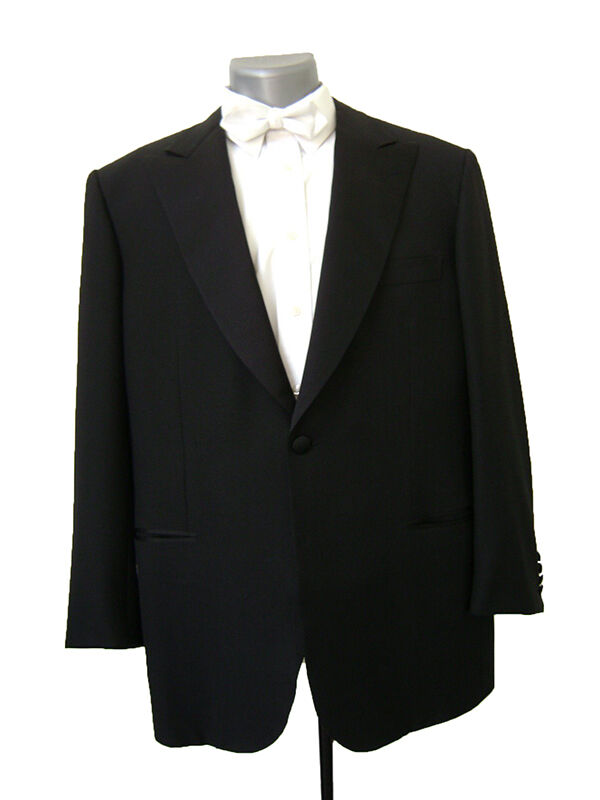 The deep tone of midnight blue of Brioni brings the black and blue side of formal suits. The black satin lapels and trouser stripes are regular and expected combination of Brioni. The trousers have dark navy grosgrain side stripes, five pockets, half-lined internal buttons for braces, and button and zip fastenings. The jacket is fitted with hest and two jet pockets, double vents, and with fully lined, half-canvassed cuff buttons. This blue formal suit option is great for a look which says that elegance means breaking the rules.
---
| | |
| --- | --- |
| 3 | Armani Collezioni Giorgio Model Suit |

Being an Italian timeless design, Armani's model suit is complete full wool crepe. The jacket has welt pockets and front besom pockets, long sleeves with button cuffs and side vents. Like Versace, Armani has two button silhouette with sharp notch lapel and flat-front pants with unfinished hem that allows to be tailored to the desired length. This suit makes an elegant statement with very carefully tailored yet casual construction.
---
| | |
| --- | --- |
| 4 | Calvin Klein Wool Tuxedo |

This Calvin Klein tuxedo combines elegantly modern with classic style. It is a sophisticated three button side vented jacket with traditional notch satin lapels, satin covered jacket and satin striped pants. This suit is slim fit style made from 100 per cent wool with flat-front pants with chest welt pocket, front flap pockets with satin besom, three interior pockets and four-button detail at cuff. Being lightweight, this rich wool formal suit is suitable to wear all year-round.
---
| | |
| --- | --- |
| 5 | Burberry Wool and Mohair Tuxedo |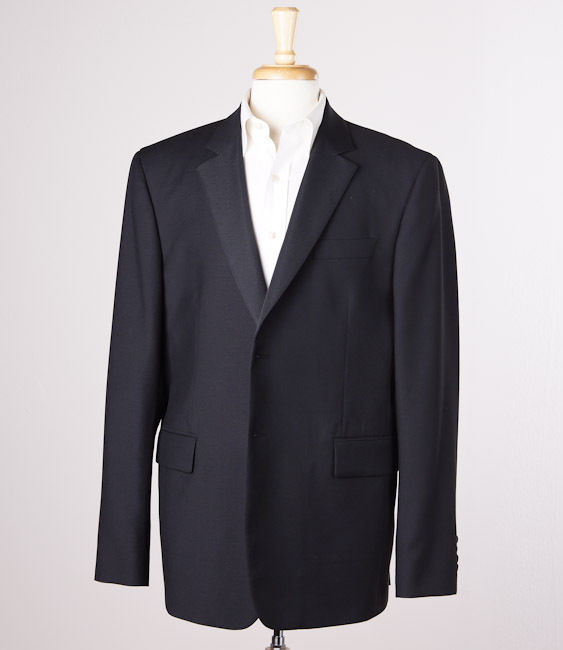 Slim fit wool and mohair blend Burberry tuxedo, with grosgrain lapels, has a short closely fitted jacket with narrow tapered trousers. Interlined with natural horsehair canvas, the jacket follows the body line and emphasises the sharp cut. The piece is paired with flat front trousers with a sharp cease to the leg, concealed hook and zip closure. This formal Italian suit has caught great attention on both red carpet and catwalk events.
---
| | |
| --- | --- |
| 6 | Lauren by Ralph Lauren Tuxedo |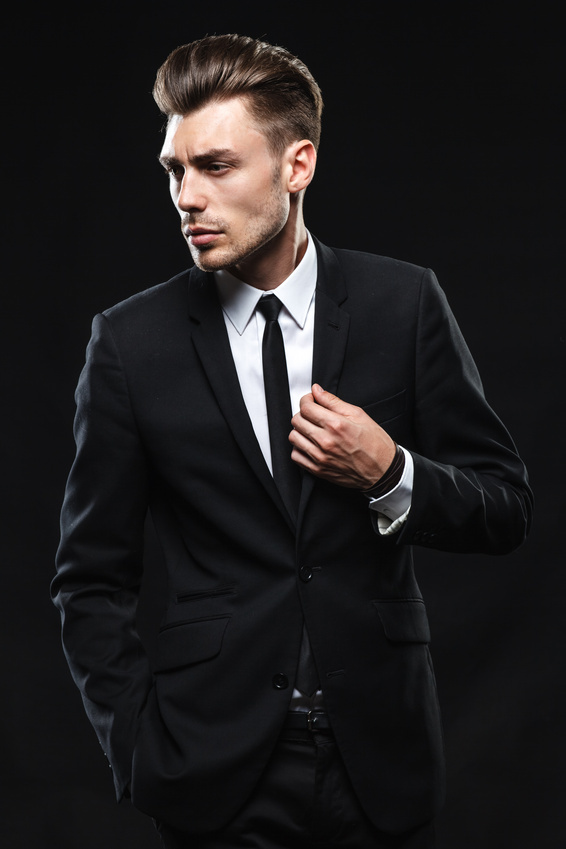 Ralph Lauren is a wardrobe choice that offers a good balance between fine quality and urban style. It is a solid wool two-piece suit with silk detail, expertly tailored, and finished to perfection. The jacket features satin-covered buttons, a notched satin lapel, chest welt pocket and front flap pockets with satin besoms. The double-reverse pleated pants feature satin braids on the side seam and back besom pockets. This elegant and sophisticated two-button tuxedo is a good option for black-tie events.
---
| | |
| --- | --- |
| 7 | BOSS by Hugo Boss Tuxedo, Cary Grant Black |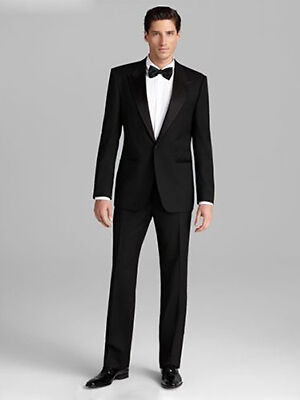 The Cary Grant wool suit from Hugo Boss, with satin-peak lapels and satin trim on the welt pockets, represents a timeless two-piece wool suit. The jacket has a single-button finish, slit front pockets, cuff buttons and inside slit pocket. It features fully-lined and flat-front pants with hook-and-eye finish and zip fly, on-seam pockets, button-through pockets at back. This BOSS formal suit ensures a soft and luxurious feel to its owner.
---
How to Buy Formal Suits for Men on eBay
eBay offers a great variety of formal suits for men. Searching for formal suit on eBay is relatively easy. Just go to any eBay webpage and search for men's formal suits. You can then filter according to fit, condition, colour, and more. A formal suit is a right investment for men frequently attending and taking part of formal events. Buying a formal or semi-formal suit on eBay proves to be a one-stop shop for almost any body type of occasion need.