Modern
television
has many benefits, including the option to enjoy favourite programmes and films whenever the TV viewer feels like it, and not necessarily when it is in the schedule. This is mainly thanks to the recording feature in set-top boxes. However, the storage space in these devices is limited. With a designated hard drive recorder, which may also function as a satellite receiver, it is possible to record more programmes, and the built-in storage space ensures plenty of room for all favourites, even entire seasons. Hard drive recorders are available from high street electronics stores as well as sites such as
eBay
.
| | |
| --- | --- |
| 1 | Dish Network ViP922 SlingLoaded DVR |
The Dish Network ViP922 allows viewers to enjoy live and recorded shows not only via the television, but also on computer and mobile devices. These devices also help to control the recorder via remote access. The internal hard drive features 1 TB of storage space, enough for most people to store all their favourites. This device allows users to record two shows at once, and during the recording, it is even possible to watch a third show. The options and programme guide appear on a graphical on-screen display, with which it is easy to find favourite channels and search through thousands of listings by title, actor, description, or other features.
---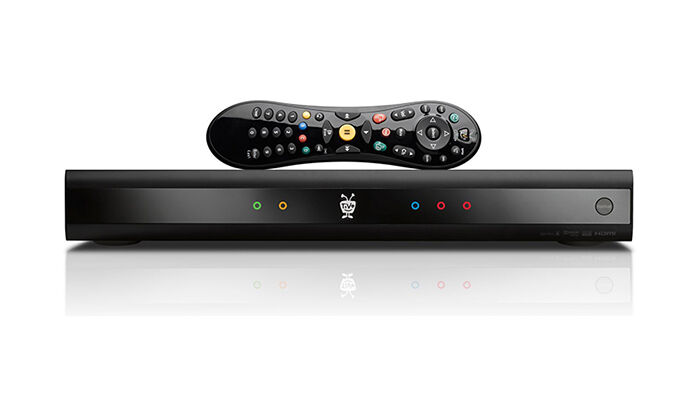 The TiVo Premiere contains two tuners that allow users to record two shows simultaneously. The internal storage space accommodates up to 75 hours of high definition video or 650 hours of standard definition video. TiVo supports both analogue and digital channels, as well as over-the-air channels, so it is a good replacement for the cable box. Scheduling is available both online and by mobile access. The receiver also allows users to stream photos from the web or home network on a large TV screen.
---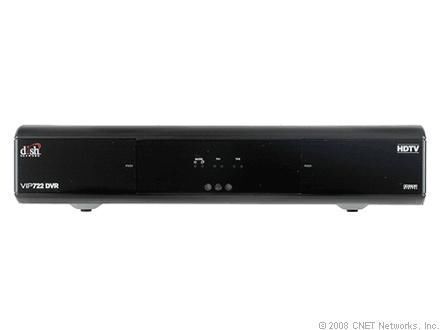 The Dish Network ViP722 is not only a high-definition hard drive recorder,, but also a satellite television receiver. The device connects with up to two television sets and records 350 hours of programmes in standard definition or 55 hours in high definition. It is possible to add more storage space, as the device is compatible with external hard drives. The ViP722 supports 5.0 Dolby Digital surround sound. The electronic programme guide contains easy search features and makes scheduling TV shows convenient. The device allows users to record, pause, and replay live television.
---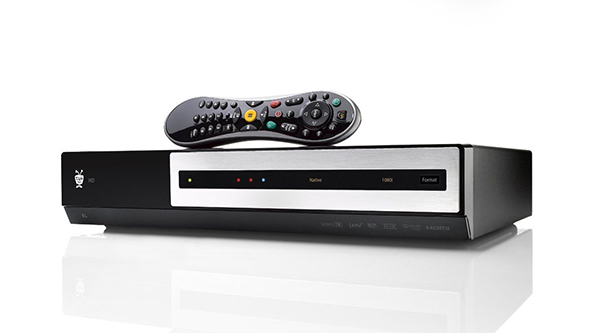 The TiVo HD XL is not only a digital video recorder, but also an HDTV receiver. The 1 TB disk stores about 150 hours of HD content. The device connects to the Internet, allowing users to download videos, connect with video-on-demand services, listen to audio podcasts or Internet radio, and view photos.
---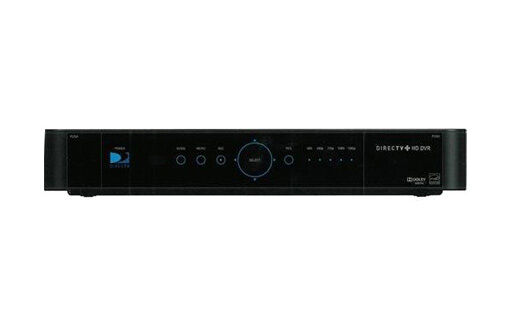 The DirecTV HR24 gives more control over live TV, allowing users to pause and rewind for up to 90 minutes, while slowing down, recording, and instant replay are also available. When connected to the Internet, the device provides access to thousands of programmes. The Whole-Home service allows users to enjoy recorded programmes and also to delete them from any room in the house. Parental controls help parents to control what children can watch, and real-time game scores are available with only the click of a button. The receiver features 500 GB of storage space.
---
| | |
| --- | --- |
| 6 | Magnavox MDR515H/F7 DVD Recorder |

The Magnavox MDR515H/F7 ffeatures internal storage space of 500 GB. It allows users to record on Blu-ray discs as well as on other types of CDs and DVDs.. The device contains many outputs and inputs for various types of video and audio connections, such as S-video, composite video/audio, and component video. TV programmes are viewable in the electronic programme guide.
---
| | |
| --- | --- |
| 7 | Philips DVDR3575H DVD Recorder |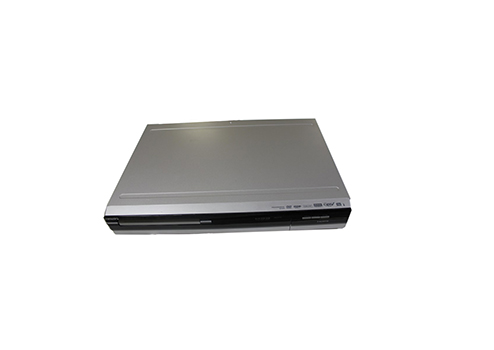 The Philips DVDRR3575H DVD recorder contains 160 GB of internal storage space, and it is also possible to record onto a DVD. The progressive scan option optimises image quality and 1080p HDMI upconverts content to high definition. The USB Direct plays files straight from USB flash drives.. During live TV programmes, the One Touch Pause Live TV allows the user to freeze the action in a second.
---
Shopping for Hard Drive Recorders on eBay
It is easy to find the top seven
hard drive recorders
on
eBay
by using the search box at the top of any eBay page. Sort the results by price or other parameter, according to your needs. You can set the item condition to either new or used, and it is worth noting that used devices are often in good condition. To learn more about a specific recorder, read the detailed item listing to check its specifications, such as the hard drive capacity, electronic programme guide, inputs and outputs, and recording capabilities. In case of any questions, feel free to contact the seller. Top-rated sellers are likely to communicate with you quickly and effectively, and you can identify them by the high ratings given by previous buyers.