There are numerous occasions for which a
mask
is appropriate, perhaps most notably Rio de Janiero's Carnivale and New Orleans' Mardi Gras. Local celebrations of these holidays call for disguise, too, as do neighbourhood Halloween festivities. While chemists carry cheap and unoriginal masks and costumes, true revelers want the art and culture conveyed by a classic, masquerade-inspired mask. While many styles are available, seven of the top models are the bauta, volto, columbina, medico della peste, domino, capitano, and Jolly Venetian. Savvy shoppers can find all of these masks on eBay, where they also have a wide selection of colours, shapes, patterns, designs, and materials.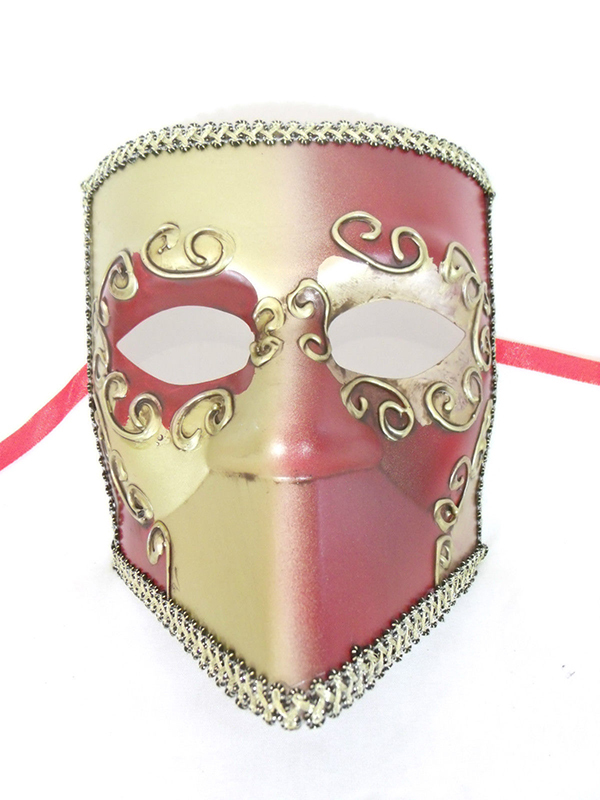 A bauta mask hearkens back to Victorian-era masquerade balls, with its full-face coverage. Defining characteristics include the mask's well-defined chin line, closed mouth, sharply moulded nose, and wide eye openings. Heavy gilding gives the bauta a well-designed yet unnerving appearance, inspiring wonder in all who see it. Although women are just as likely to choose the bauta for costume parties and events, because of its sharp, masculine angles, men often gravitate towards this style, too. Materials used in bauta mask construction include hard, moulded plastic or the more traditional papier mache.
---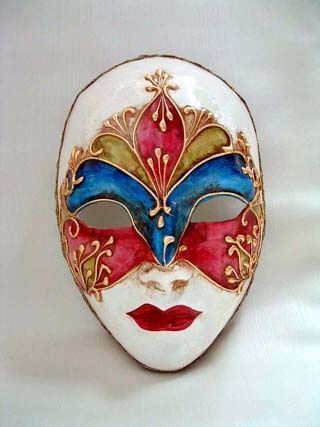 The volto mask is whimsical and mysterious, unique and gilded. Papier mache construction comes alive with the regality of metallic acrylic paint and other fanciful, hand-painted accents that enable the wearer to display her personality while obscuring her face. A traditional, full-face Venetian mask, the volto has ribbons to secure it to the head; alternately, it may mount on the wall to lend a playful elegance to a room. A volto mask has a moulded nose and lips, enabling a comfortable fit.
---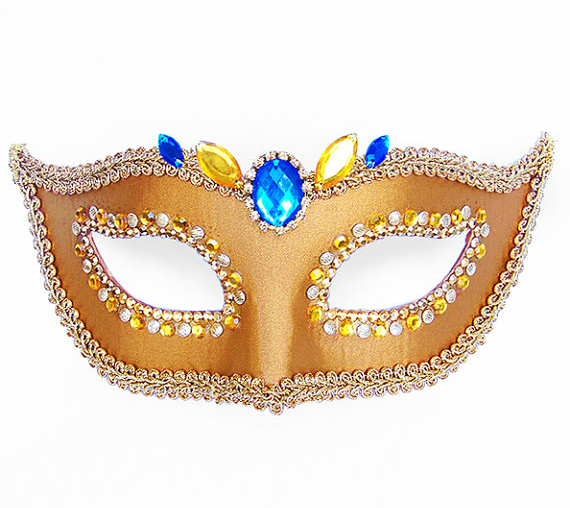 The columbina mask is the traditional masquerade accessory: a gaudy, saucy eye mask mounted on a stick. The columbina recalls the turn-of-the-century elegance enjoyed by the hoi polloi, royalty, and near-royalty. For a simple costume party or social gathering, lightweight plastic construction should be sufficient; however, those wanting to be noticed may opt for a more quality construction. The columbina mask is almost always adorned with faux gemstones, paint, or patterned appliques, as well as brightly coloured feathers on top.
---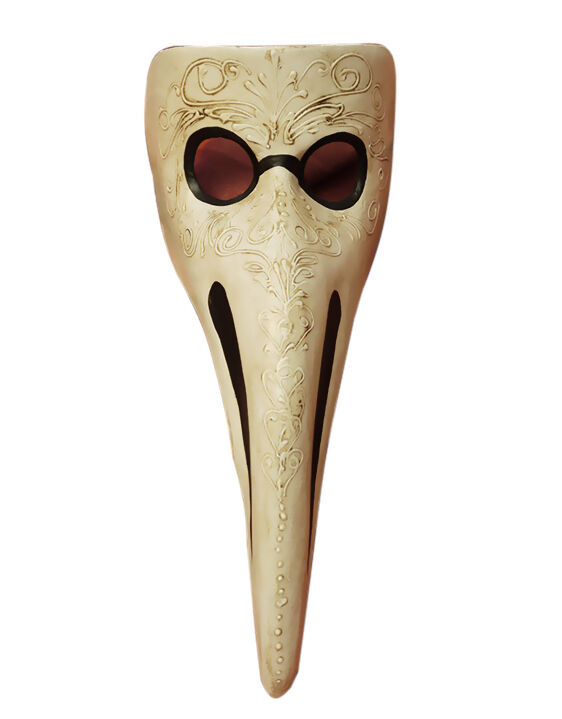 With its long, beaklike nose, the medico della peste, or Plague Doctor mask, gives its wearer a birdlike appearance. The medica della peste sprang from a tragic era of history. Over several decades in the 17th century, bubonic plague, also known as the Black Death, took the lives of one-third of the world's population. Doctors at that time wore the medico della peste, which had small nostril holes and an aromatic fragrance for protection. Modern masks have a significantly more playful look and feel, with their often gaily decorated and brightly coloured birdlike designs.
---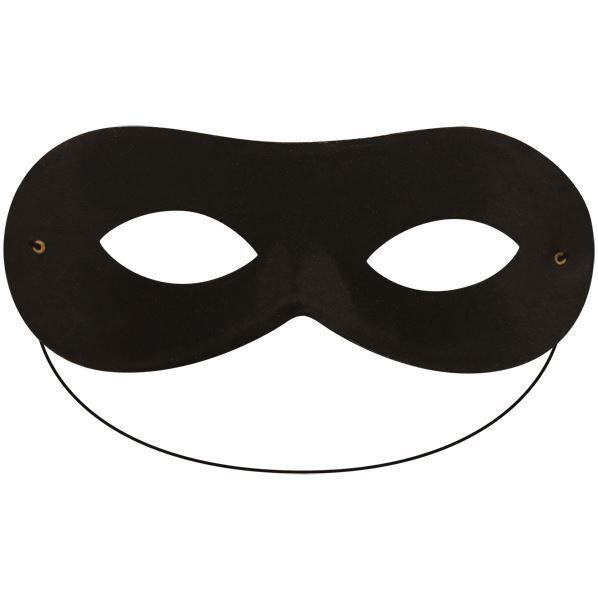 A stripped-down version of the columbina, the domino mask covers just the eyes and the bridge of the nose; it can be mounted on a stick or secured with ribbon or elastic. During Carnivale in Venice, celebrants wore domino masks across their eyes, hiding their identities, but just slightly. A domino mask may be all black or brightly coloured, have pointed brows or curves, and feature textures and patterns or a smooth surface. Everyone should be familiar with the domino mask, as it was the first mask ever donned as a child at Halloween.
---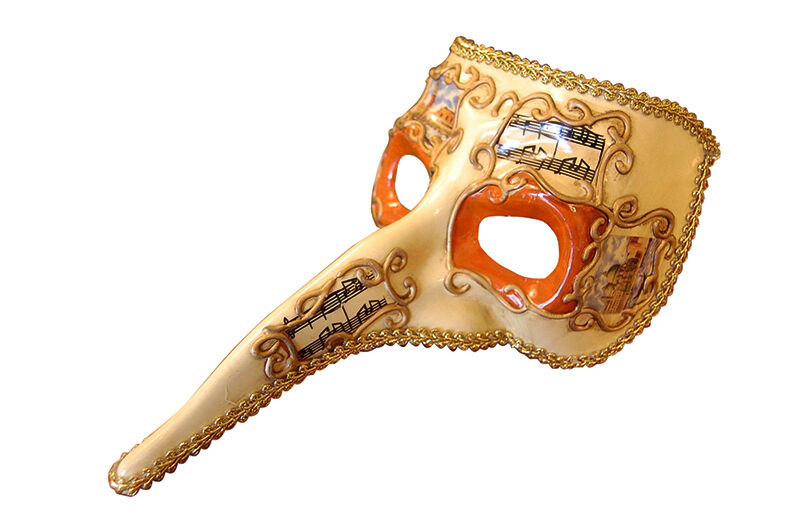 The capitano is a player in Commedia Dell'Arte, breaking away from the standard Venetian heritage and instead representing the Spanish mercenary soldiers of the 17th century. These masks came to popularity in Italian theatre, with the players ridiculing their enemy by posing as Il Capitano, a composite buffoon of a Spanish soldier. Capitano design borrows from medica della peste and Venetian design, incorporating a satirically long nose into an oversized face. Unlike those two, though, the capitano's nose is broad, with large nostrils and a handlebar moustache below, and thick or bushy eyebrows atop the eyes.
---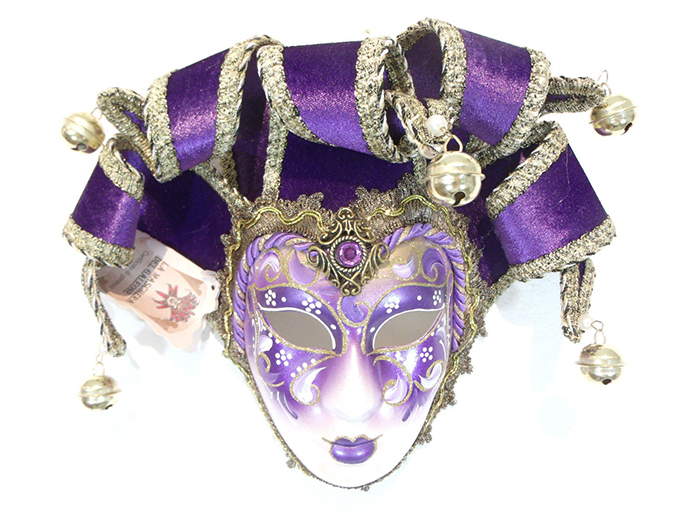 The Jolly Venetian mask calls to mind the humourous court jester. Adorned with full crown, belled edges, and a well-defined eye mask, this jolly concealer brings smiles to the faces of audience and wearer alike. A Jolly Venetian mask incorporates colours, patterns, and designs, creating as much whimsy as resplendence. Jolly masks come in a nearly limitless range of styles, with variations in crown size, curling edges, and lapels; what they share, however, is an incredible attention to detail.
---
How to Buy Masquerade-Inspired Masks on eBay
Whether you are looking to celebrate Carnivale, Mardi Gras, Halloween, or Saturday night, you can find a new and exciting identity for the night by wearing a
mask
. Masquerade-inspired masks can be not only fun and playful, but ornate and glitzy, and you can find them on eBay. Performing a simple search for masks gives you a visual overview of your options; if you have not yet chosen a mask style, large, full-colour photos provide an easy and quick way to browse available inventory. Thanks to eBay's vast range of masquerade inspired masks, including bauta, domino, columbina, and volto styles, you can be whoever you want to be.