As a woman's body changes during pregnancy, searching for a new wardrobe can seem overwhelming. One clothing item that commonly leads to the best comfort for expectant mothers is
maternity jeans
. While normal-sized jeans usually fit up to the 2nd trimester, expectant mothers should start shopping early to find the perfect maternity jeans. When searching for maternity jeans, make sure to find comfortable, durable, and stylish options that provide support as well. From basic maternity jeans to fashion-centric options, a wide range of brands offer a variety of choices for expectant mothers, most of which are available online at eBay.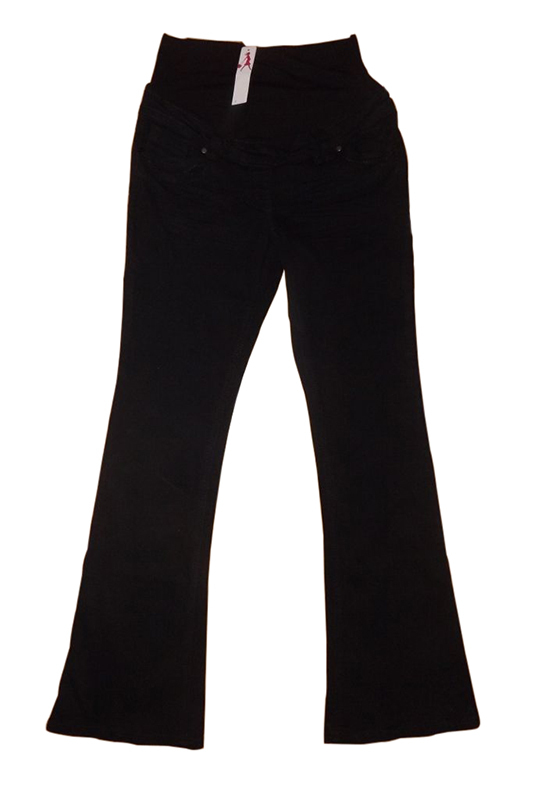 A pioneering UK department store, Debenhams features high-quality maternity fashion wear, including jeans. Soon-to-be mothers can find fitted jeans that feel comfortable no matter what the task, from cleaning up around the house to hosting friends for tea. Debenhams styles include over and under the bump waistbands in a variety of washes. Debenhams features brands like Red Herring, which includes skinny, bootcut, blue washed, jeggings, and over-the-bump maternity jeans.
---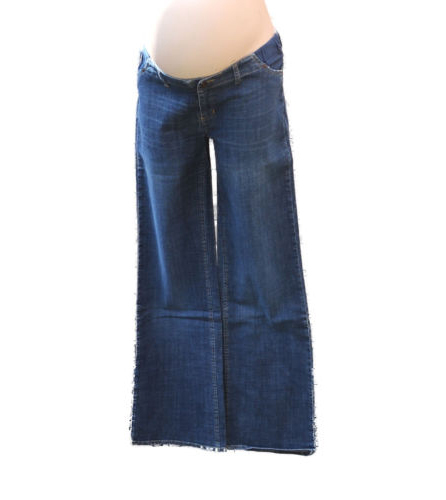 Seraphine maternity clothes offer the fashion-conscious mom-to-be the option to express a sophisticated style. From straight-leg denim, to soft stretch denim, and bootleg denim jeans, this brand offers comfort and durability. The cuts and designs of this brand allow wearers to comfortably run errands or relax at home on the patio. The stretch of these jeans also gets high reviews. Some women who wear this brand also say that the cuts minimise the appearance of pregnancy.
---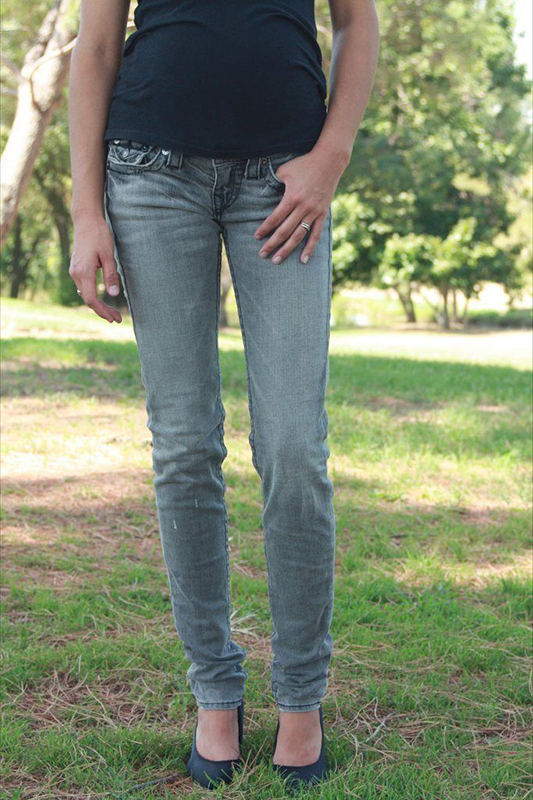 True Religion maternity jeans come with a reputation for durability, as well as running true to size. The cut of the legs is the same as the brand's non-maternity jeans, and most offerings work with boots, heels, or tennis shoes. Styles include Billy Big T Disco Jeans, Joey Stretch Flare Lonestar, Stella Skinny, Billy Crystal Dark Pony Express, and Bobby Flare. Whether women need a bootcut, stretch pant, or other design type, they can find it in the True Religion offerings.
---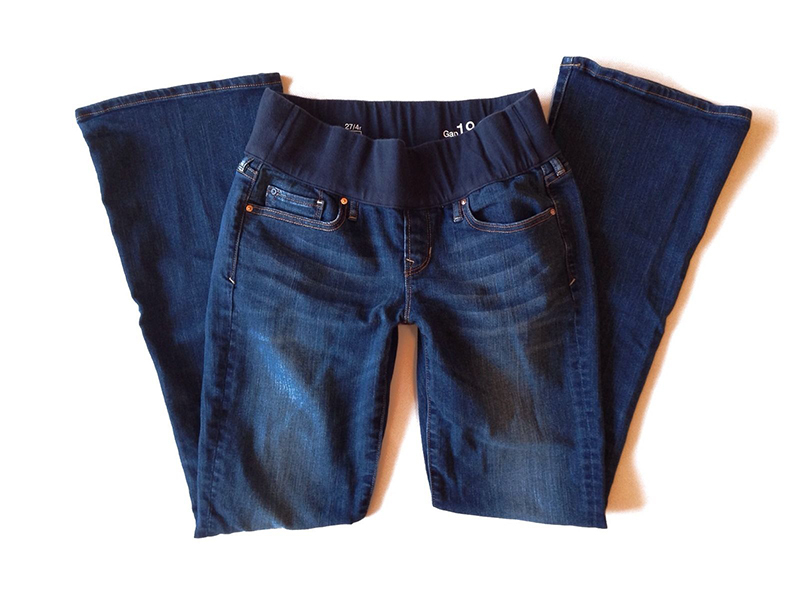 The Gap brand offers no-flare maternity jeans that feature durable materials that last. The bootcut design never goes out of style, and thanks to the long-lasting materials, the jeans could last through multiple pregnancies. Women also love the fit and availability of women's sizes in addition to small, medium, and large. Mothers-to-be can order Gap maternity jeans in ankle, regular, or long lengths. Styles include curvy, wide-leg, and straight leg options.
---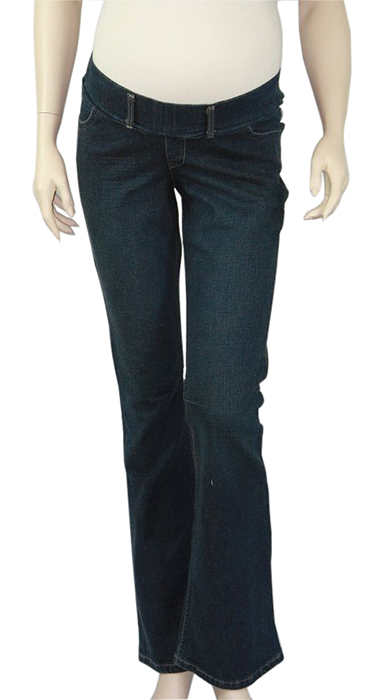 Japanese Weekend offers designer maternity jeans, maternity bootcut jeans, and maternity skinny jeans and jeggings. The super-stretch denim and wide band make these jeans comfortable. The brand's Ok Waistband fits comfortably under the belly and grows along with the wearer. The waistband stays in place but remains comfortable in all situations. Some wearers report that these maternity jeans size big.
---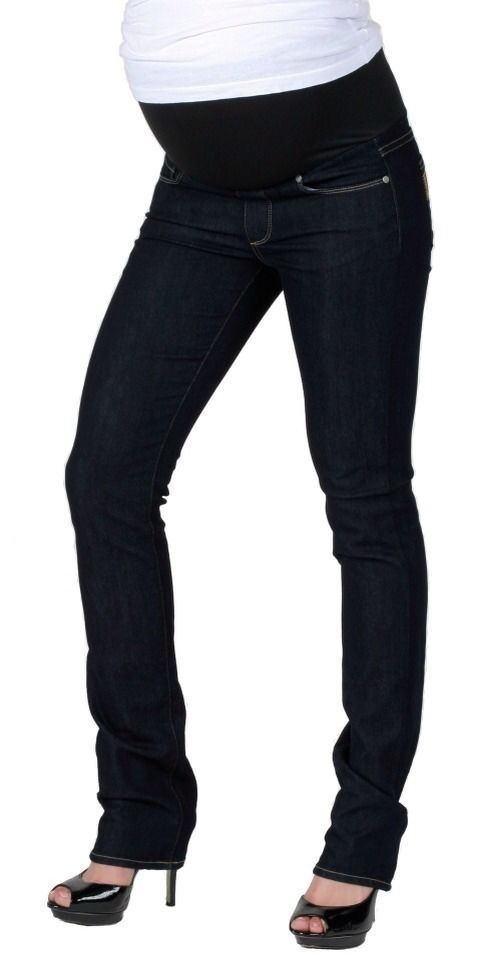 Known for a great fit, Paige Premium maternity jeans slim down legs and hips, while retaining their comfort level. These jeans include a full panel, which makes them last through the second and third trimesters. The brand's Pea in the Pod Collection features Denim Secret Fit Belly 5 Pocket Skinny Leg, Denim Secret Fit Belly Cuffed Leg, and Denim Secret Fit Belly 5 Pocket Straight Leg maternity jeans.
---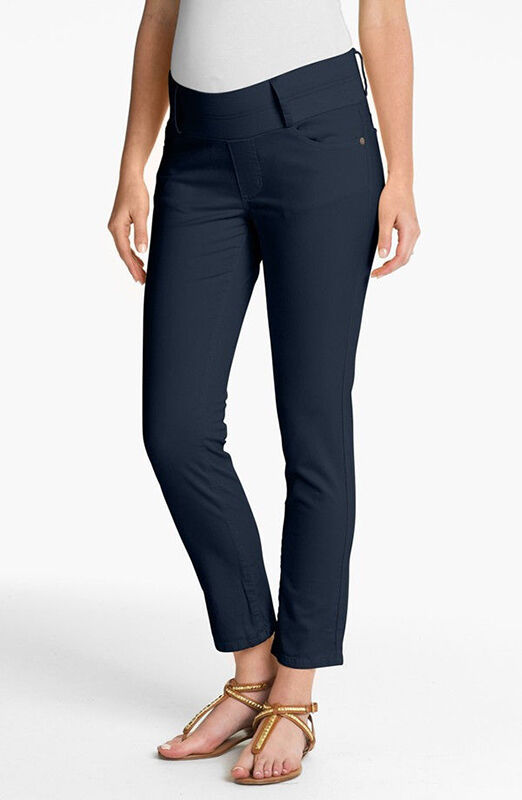 The Maternal America brand offers maternity jeans that flatter a woman's figure. Thanks to its button-flap pockets and slightly flared style, moms-to-be can feel confident wearing these jeans. With a comfortable waistband and trendy look, many women love to wear these jeans for both casual and more formal occasions. The design's durable material holds up wash after wash, making this option one to consider for the second and third trimesters.
---
How to Buy Top 7 Maternity Jeans for the Second Trimester on eBay
When shopping for maternity jeans on eBay, expectant mothers should look for product options that best meet their needs, including comfort, style, and pricing. Sellers offer new and used clothing products, so shoppers should make sure to take notice of whether the jeans are new or used before buying them. To do a quick search of the site, just type in a few keywords that describe the product needed. After the results list pops up, start browsing products that look interesting. Remember to check the seller's feedback rating and ask any product questions by clicking on the Ask a Question link on the product listing page. When shopping on eBay for maternity jeans, remember to consider all options before making a decision.