Manufacturers initially constructed USB cables to connect larger electronic devices, such as connecting a monitor to a PC desktop computer. The advent of smaller electronic devices prompted manufacturers to construct small USB cables, or
mini USB cables
. Mini USB cables connect devices that include
digital cameras
, smartphones, and tablet computers. Shopping for mini USB cables require consumers to consider durability, data transfer speeds, and cable length. Consumers can find high-quality mini USB cables online at eBay. First, consumers should review the top seven mini USB cables before they search for the right eBay seller.
| | |
| --- | --- |
| 1 | Mini USB Adapter for Tablet |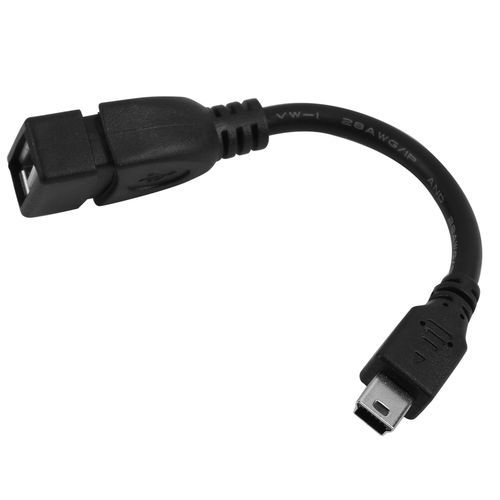 The five-pin LAN adapter interfaces with tablet devices, such as Apple's iPad. Manufacturers typically build fast connection interfaces that support Ethernet. In addition to tablets, users can utilise the mini USB adapter for tablets for connecting smartphones, desktops,, and laptops that provide five-pin connections. Mini USB adapters for tablets download data between 10 and 100 Mbps. The Windows and Linux compatible peripherals fit easily into small carrying cases or backpack compartments.
---
| | |
| --- | --- |
| 2 | Mini USB Right-Angle Extension Cable |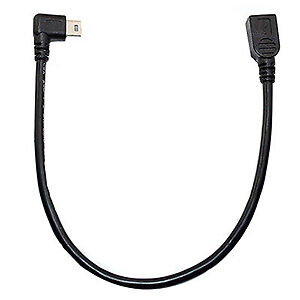 Users of the mini USB right-angle extension cable enjoy less time waiting for downloading pictures, MP3 files, and online videos than users of other types of USB mini cables. The extension cable supports high-speed data transfers that can reach 480 Mbps. Durable construction that includes rugged USB connectors provides users with a lifetime warranty from manufacturer StarTech. The USB extension cable offers users a cost-effective method for enhancing file transfer performance for small electronic devices, such as camcorders and personal digital assistants. This right-angle connector allows users to position USB peripherals directly against walls to maximise room space.
---
| | |
| --- | --- |
| 3 | Mini USB Charger Cable for Lenovo Samsung External Drive |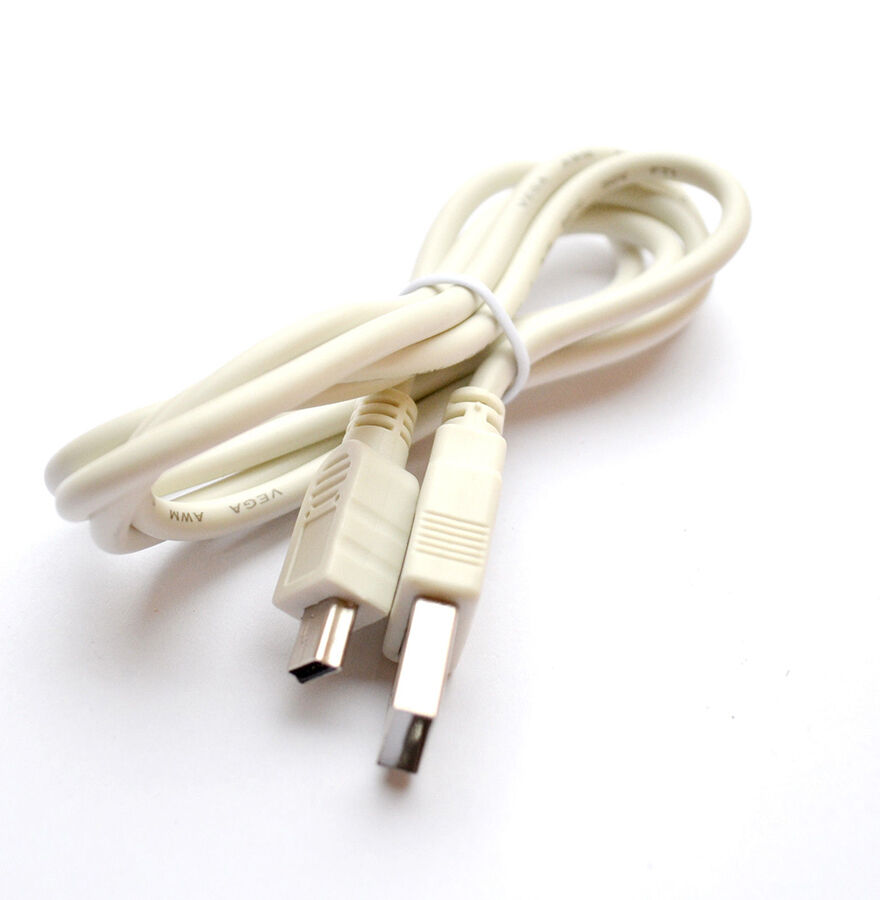 Laptop users maximise the features of their portable computers by storing data on external hard drives. The connection between a laptop and an external drive requires users to find the right mini USB charger cable.. The mini USB charger cable for the Lenovo Samsung external drive includes the charger cable and data cord that interacts with the mini USB interface. Users can also draw power from the mini USB jack, as well as quickly transfer data from the laptop to the external drive. Data transfer rates on the mini USB charger cable can reach 480 Mbps.
---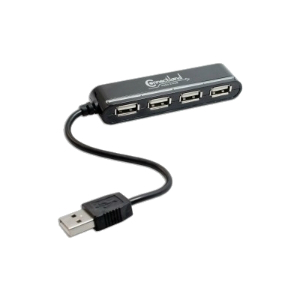 The compact design created by Belkin for the mini USB HUB port provides users with an ideal way to download data and video files during business trips and family holidays. Belkin includes four downstream ports to provide fast and efficient data transfers that can attain 480 Mbps. Compatible with USB 1.1 and 2.0 devices, the mini USB HUB port allows users to maintain older generation electronic devices, while enjoying high-speed performance. The lightweight and convenient-to-store HUB Port can fit inside of most shirt pockets and in laptop sleeve cases for easy access during flights or car rides.
---
| | |
| --- | --- |
| 5 | Mini USB Mobile Phone Wall Charger |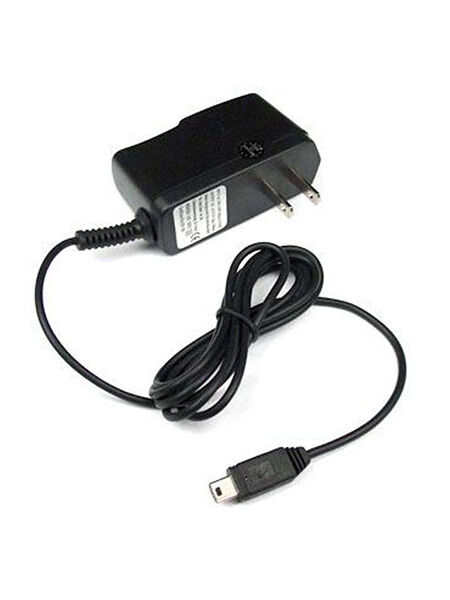 Convenient to carry and simple to plug into a wall socket, the mini USB mobile phone wall charger provides users with a safe way to recharge mobile phone and smartphone batteries. Expert craftsmanship ensures that the insulation around the charger wires protects the wires from heat and moisture. Users can easily store the wall charger inside of laptop and mobile phone bags for quick access. Some of the brands that produce high-quality mini mobile phone wall chargers include Motorola, Samsung, and Nokia.
---
| | |
| --- | --- |
| 6 | Plantronics USB to Mini USB Adapter Cable |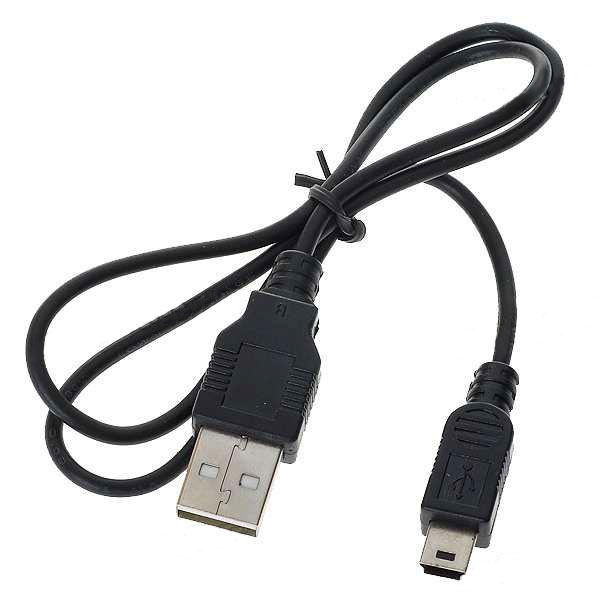 Plantronics has developed an adapter cable that allows the company's mini USB cable to connect with larger peripherals that transfer data to small peripherals, such as USB flash drives.. The Plantronics mini USB adapter cable provides users with more options to connect peripherals to multiple devices simultaneously without consuming an inordinate amount of power that impedes the performance of one or more peripherals. Users can expect the same fast transfer speeds using the adapter cable as they enjoy by plugging peripherals directly into USB ports.
---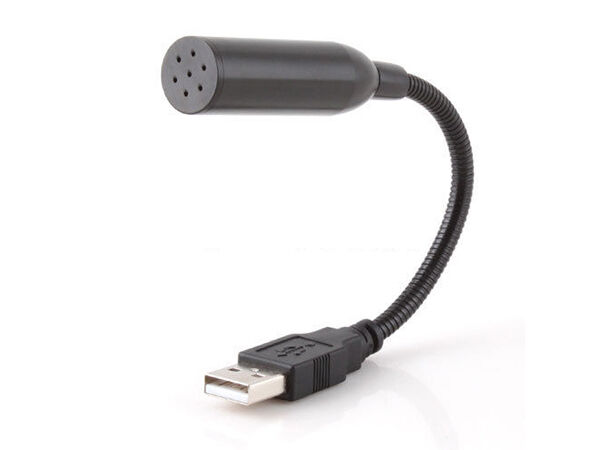 Professionals who need to record notes for meetings can use Mac and Windows-compatible mini USB cable sits securely on a small stand that users adjust to reach proper heights.
---
How to Buy Mini USB Cables on eBay
Finding the right mini USB cable seller on eBay requires you to type targeted keywords into the search engine. The narrower your keyword search, the more accurate the search results. You can search for sellers who offer USB
type
mini
-
A male or USB
type mini
-
B
female connectors. Some eBay sellers also mention the USB specification, such as USB
3.0. Once a list of candidates populates, examine the enlarged product photograph on each seller's product page to confirm its condition and brand name. You can also review the customer feedback that eBay compiles to see which seller has earned positive feedback over the past year for selling USB cables
,
hubs
,
and
adapters.