As every parent knows, choosing pyjama sets for kids can be a complex issue. While comfort, structure, and safety are concerns for parents, kids often enjoy wearing
pyjamas
they find appealing and colourful, especially if the pyjamas contain a favourite colour or character. Researching and gaining an understanding of the different features available in the top brands of boys' sleepwear sets can help consumers make an educated decision when determining what to buy. Finding out what the child's preferences are for their sleepwear, as well as which brands can maintain high quality while meeting parents' preferences, is the next step in the purchasing process. Consumers can find a variety of designs from reputable brands that offer safe, comfortable, and fun pyjamas.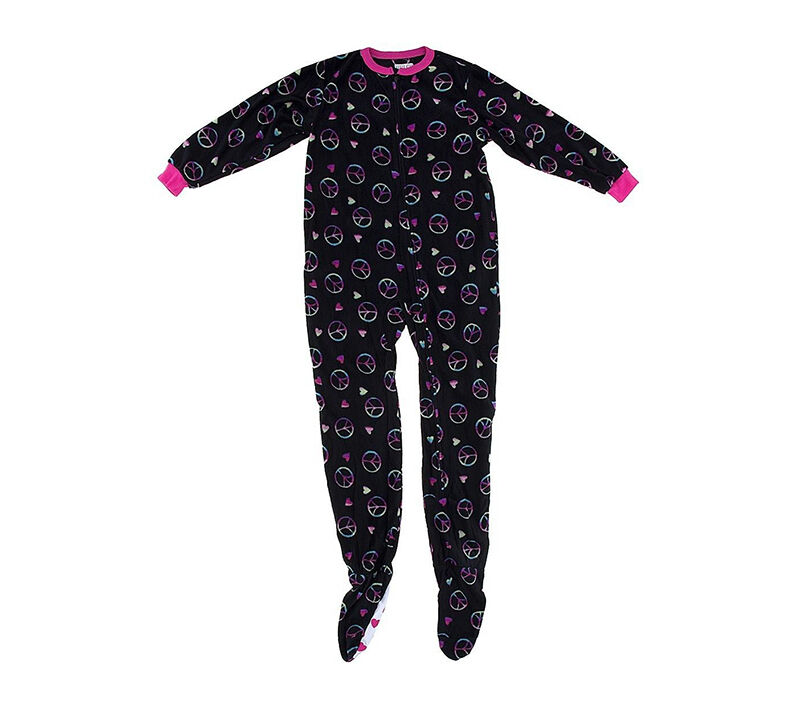 Komar Kids offers consumers two kinds of pyjama sets for boys. The first two-piece pyjama set is a simple pullover shirt and pants. Variations of this style include the fitted thermal sleep sets with fitted wrist and ankle cuffs. The second type is flannel design with a button up front and collared neckline. This set fits more loosely compared to the pullover shirt and pants sets. These breathable cotton/polyester blend pyjamas come in a variety of characters and themes including Disney, Toy Story, Phineas and Ferb, and more. Komar Kids also offers boys pyjamas designed like superhero costumes, such as Batman and Superman.
---
| | |
| --- | --- |
| 2 | Hatley Sesame Street Pyjama Set |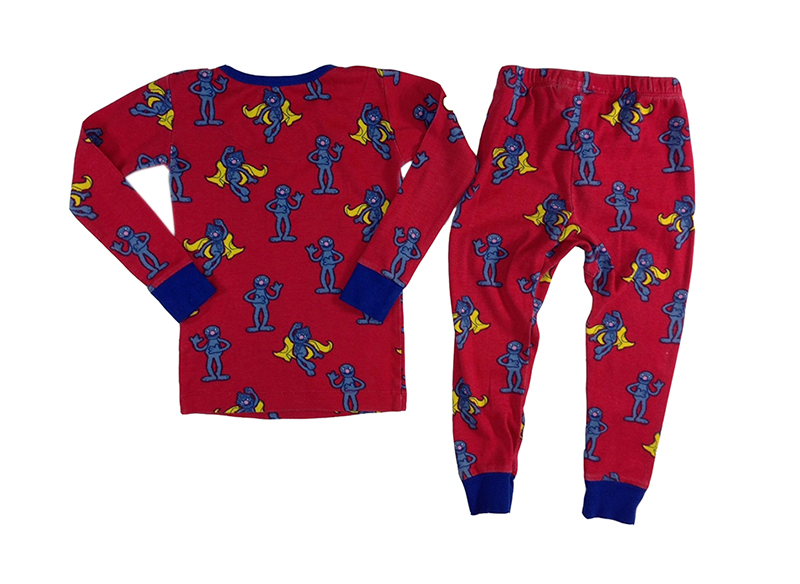 Amidst Hatley's wide selection of fun, colourful, and comfortable boys' pyjamas are several television and movie themed sleepwear sets, including the Sesame Street sleep set. This cotton, machine-washable set features a Sesame Street character on the chest, contrast cuffs on the wrists and ankles, and an elastic waist on the pants.
---
| | |
| --- | --- |
| 3 | Calvin Klein Boys Pyjama Set |
Calvin Klein offers boys pyjama sets with various prints available in loose-fitting polyester blends. Decorated with motorcycles, bikes, camouflage, animals, musical instruments, and more, boys can enjoy their brightly coloured, comfortable pyjamas from the toddler years through the big kid years. Variations on Calvin Klein's pyjamas include short-sleeved shirts, drawstring pants, and different combinations of sleeve lengths, pant lengths, and drawstring or elastic waistbands.
---
| | |
| --- | --- |
| 4 | Sara's Prints Boys Pyjama Set |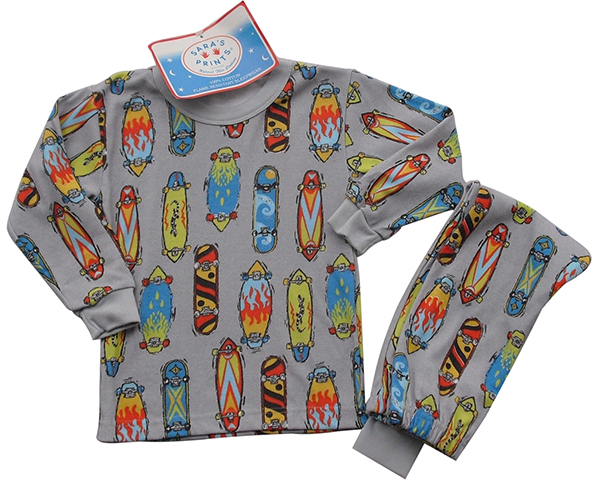 Sara's Prints boys pyjama sets provide fun and comfort for even the littlest boys, with a sleepwear line for infants, toddlers, and more. Parents can dress their boys in fun holiday prints, bright colours, and an assortment of trains, cars, trucks, and more. These machine-washable, cotton blend pyjama sets come with fitted wrists and ankles, a fitted neckline, and a closer fit overall to keep them safe and comfortable during wear.
---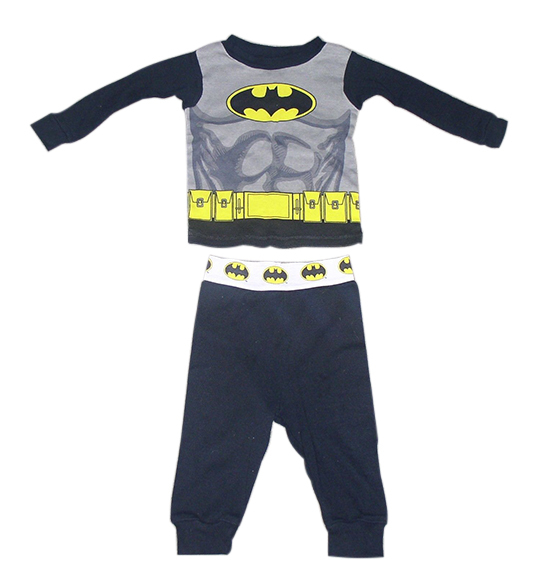 As one of the most popular superheroes for kids everywhere, parents can find a wide range of options for Batman pyjama sets. From long sleeves to short sleeves, long pants to shorts, and even various takes on the designs, many different brands offer Batman pyjama sets. Some sets use the colour scheme older Batman fans may remember from the television show, while other sets use more modern designs.
---
| | |
| --- | --- |
| 6 | Disney Boys Buzz and Woody Set |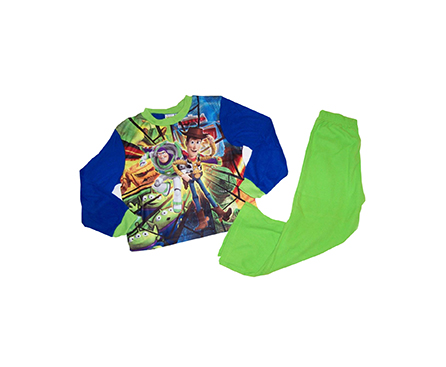 From the popular Disney movies in the Toy Story series come the lovable characters of Buzz and Woody. Boys can enjoy playtime and bedtime with their favourite characters when their parents purchase Buzz and Woody Toy Story pyjamas.. Available in fun Toy Story prints or even as the same outfits Buzz and Woody wear in the movies, kids' imaginations can run wild while they sleep safely and comfortably.
---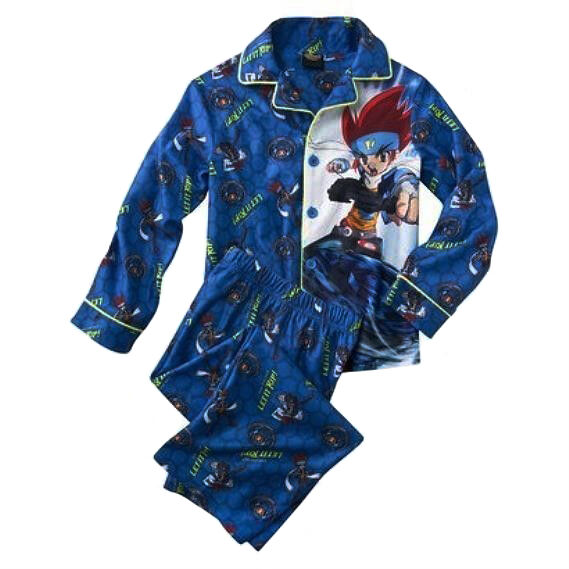 Fans of the Japanese manga series Beyblade can enjoy their favourite cartoon even at night with Beyblade pyjama sets.. Designs can include popular series characters, like Gingka or Masmune, or other designs from Shogun adventures. Available in a variety of colours, sleeve lengths, and pant lengths, and button-up or pullover designs, boys can have a blast in their comfortable Beyblade pyjamas.
---
How to Buy Boys' Pyjama Sets on eBay
Customers looking for quality, comfortable, and safe boys' pyjama sets can find many options available to them. No matter what features, brands, or characters parents desire for their children's sleepwear, they can likely find what they are looking for when they shop on
eBay
. Typing "
Batman pyjama set
" into the search bar on any eBay page produces a range of options for consumers that they can narrow down further by their preferences. Consumers should check the
feedback
on seller's pages to find a reputable buyer, while purchasing from a
Top-rated seller
can often yield free shipping in addition to a positive buying experience. Parents can find the pyjama sets they want within a budget range they love when they shop on eBay.