Once the seasons change and it gets cold outside, men stay warm in cosy cotton, flannel, or jersey pyjama
sets
. Typically sets include pyjama tops and pyjama bottoms that match. The tops are long sleeve, button down, or simple and basic T-shirts. Bottoms consist of thick flannel pants, thin and soft jersey cotton pants, or comfortable sleep shorts. Men's pyjama sets come in well-known brands like
Jockey
, and offer consumers many styles such as solid colours like black, navy, and white, or graphic prints like plaid or stripes. Men peruse the top eight sets before settling on the perfect pyjama purchase.
| | |
| --- | --- |
| 1 | Champion Brushed Cotton Pyjamas |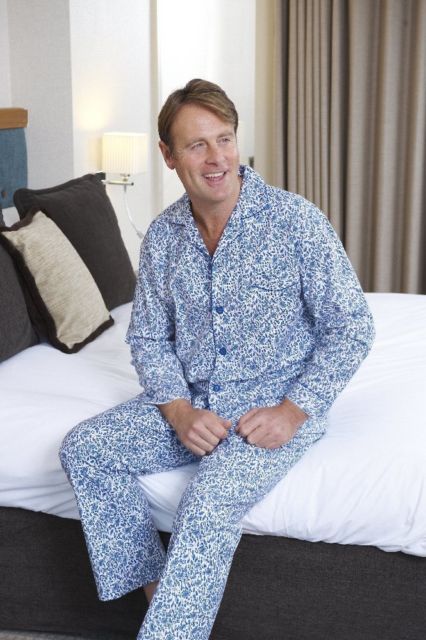 Comfortable and warm, Champion brushed cotton pyjamas come in a set with a button-down, collared sleep shirt and 100 per cent cotton flannel pants. The pyjamas come in attractive patterns like plaid, stripes, and graphic designs in shades like blue and green. The pyjamas fit men up to size 3XL, and the brushed cotton offers a soft feel that is comfortable all year round. Long-sleeved Champion pyjamas include long pants, and the pyjamas are machine washable for easy care.
---
| | |
| --- | --- |
| 2 | Espionage Cotton Jersey Pyjamas |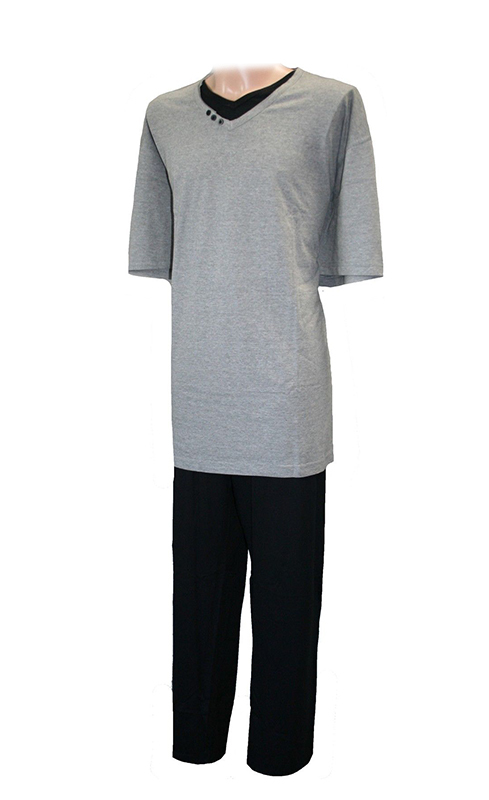 Simple and soft, Espionage cotton jersey pyjamas offer men a short-sleeved sleep shirt and long pants with an elastic waist for a perfect fit. Made with high-quality 100 per cent jersey cotton, the Espionage pyjamas come in grey,, blue, and tan colours. The pyjamas offer a versatile look perfect for day or night-time lounging, and the top includes a black layer underneath for additional style. The pants include two pockets for convenience, and the set combines the luxury of jersey cotton with the simple, classic Espionage style.
---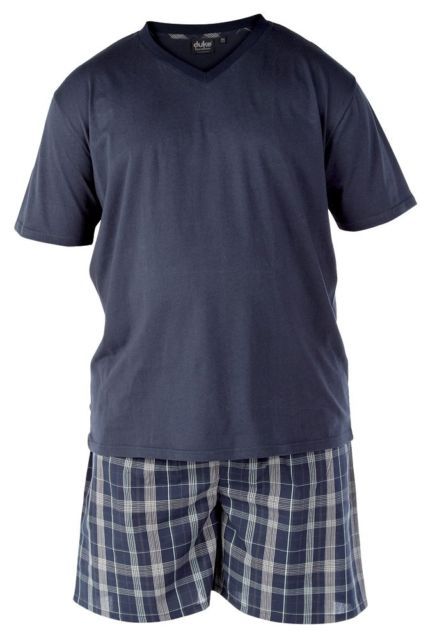 Beloved brand Duke makes a comfortable lounge set that works for day or night wear. The Duke shorts pyjama set features a cotton T-shirt and shorts with an elastic waist. The sets come with a blue shirt or a black shirt, and goes up to size 6XL. Duke also makes a V-neck pyjamas set with patterned, woven shorts for a sportier look. The lounge shorts have a button front fly, and the set is machine washable.
---
| | |
| --- | --- |
| 4 | Jockey Cotton Long Pyjamas |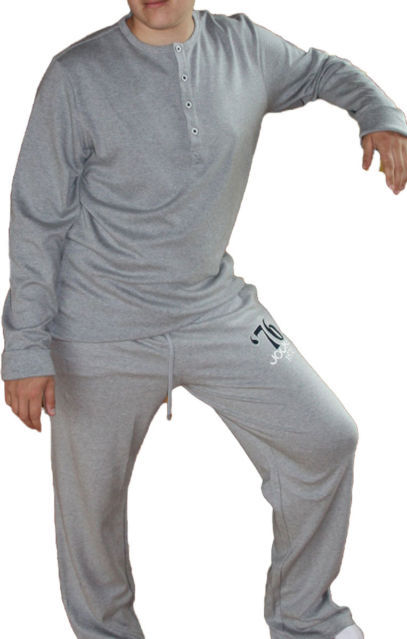 The perfect winter pyjamas, Jockey cotton long pyjamas offer men style and comfort in a soft, 100 per cent cotton lounge set. Available in sizes from small to 2XL, the pyjamas come in several different styles. One style is the knit top and long pants, either solid coloured or in prints such as stripes or plaids. Another option is the pullover top with cotton drawstring pants. Made of genuine jersey cotton, Jockey pyjamas work for sleeping and lounging all year round.
---
| | |
| --- | --- |
| 5 | Marks and Spencer Thermal Pyjamas |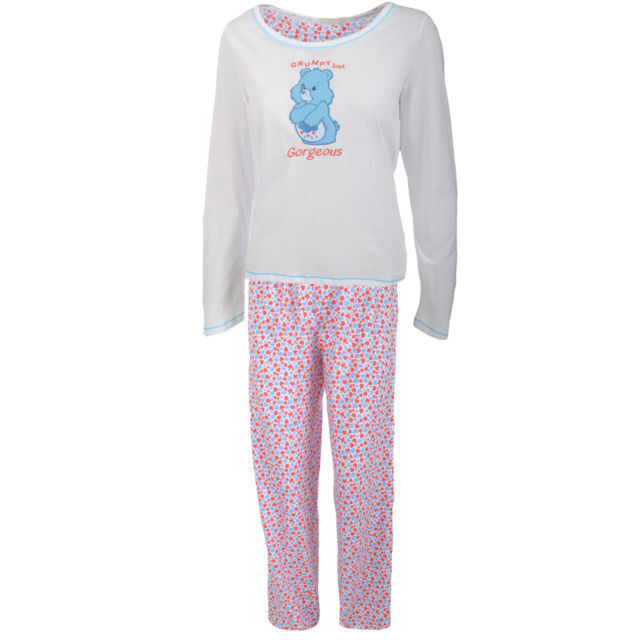 Made with button-down, long shirts and matching fleece cotton bottoms, Marks and Spencer thermal pyjamas keep men warm in the winter. Available in striped and check designs, Marks and Spencer pyjamas for men are lightweight enough to be comfortable but warm enough to hold in body heat on chilly evenings. Marks and Spencer thermal pyjamas include an elastic waist and button fly closure, and clean easily in the washing machine.
---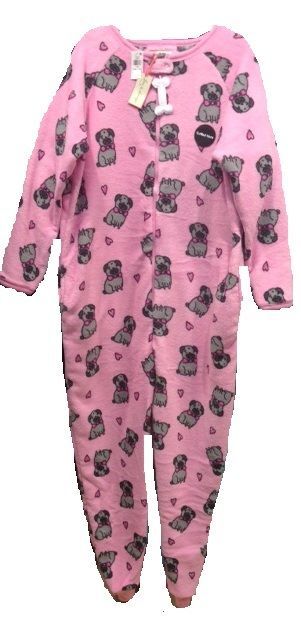 Cheeky and fun, Primark onesie pyjamas cover the entire body, leaving the feet open. Sized to fit men up to XL, Primark onesies are made of soft, thick fleece and come in a multitude of design options. Some of the most popular onesies for men include superheroes like Batman, Superman, and the Hulk, or characters like Kermit the Frog. Animal onesies are also trendy, such as tiger, monkey, frog, bear, or giraffe onesies. The onesies include hoods for added warmth and decoration, and the design is zip-front pyjamas with pockets.
---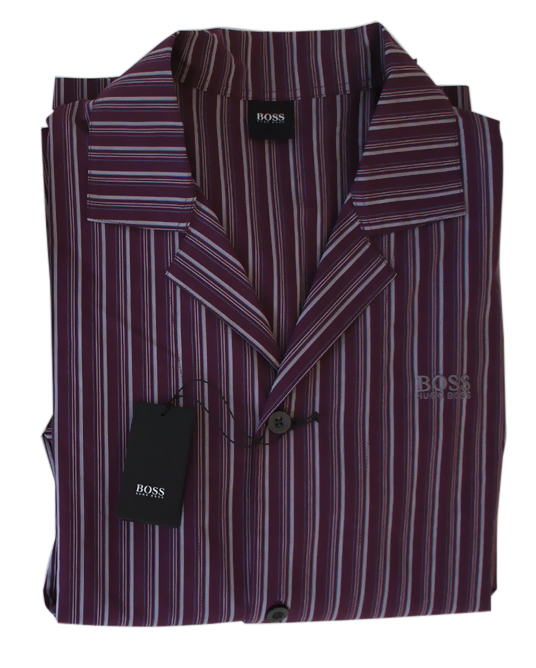 The sophisticated Hugo Boss pyjama set features a two-piece set made of 100 per cent cotton, and the pyjamas come in a flattering plaid design and offer an elastic waist and two side pockets. Made with a button fly front closure, the long-sleeved pyjama set has the Hugo Boss logo on the top, and the set comes in colours like green, purple, and navy. Sized to fit men from small to large and 2XL, Hugo Boss pyjamas make a perfect gift for discerning and stylish men.
---
How to Buy Pyjama Sets for Men on eBay
Cover up this winter with some of the softest pyjama sets available. The pyjamas you find on eBay are so comfortable you may want to call them loungewear and wear them during the day too. Search for your favourite brands like " Jockey", and purchase pyjamas from authentic, Top-rated sellers who have excellent feedback. Once you have received your shipment, leave your own feedback on the seller's page to help future buyers. Men's pyjama sets offer versatility and affordability; you are getting two pieces for one low price. Worn separately or together, these pieces feature soft material and classic colours and styles which make the pyjamas trendy year after year. Easy-care materials make purchasing pyjamas even simpler.